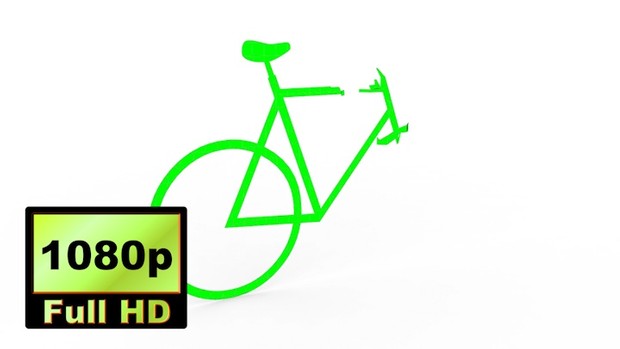 00020_green bicycle shape unfolded with 3D effect
VIDEO DESCRIPTION:
3D green bicycle shape unfolded with 3D effect and soft shadows. You can speed it up, slow it down, resize it, and fit it in your info graphic animation, or white board animation, or explainer animation.
CATEGORY:
abstract, 2D animation, 3D animation
VIDEO No
00020
VIDEO FORMAT: 
MP4
VIDEO RESOLUTION: 
HD 1080p  
Cost: FREE
, just put "0" to the field "Pay what you want", click on "Buy now" and you will "get" the direct download button OR you can place any amount you want in case you would like to contribute to the FREE HD Video backgrounds playlist. 
THANK YOU for downloading and for your support! Creative Original Production by 3D COR
Search and find many more FREE HD Video and also Image backgrounds at:
YouTube channel:
https://www.youtube.com/user/3DCORCompany
Web Site:
www.3dcor.gr
Blog: 
https://3dcor.blogspot.com/
Twitter:
https://twitter.com/3D_COR
e-shop: 
https://sellfy.com/3DCOR
FREE HD Video Backgrounds, Free downloads, free videos, free footage, free animations, free backdrops, free video backgrounds, Free To Use Videos, evergreen content, free creative content
You'll get 1 file (13.3MB)
More products from 3D COR - Creative and Original