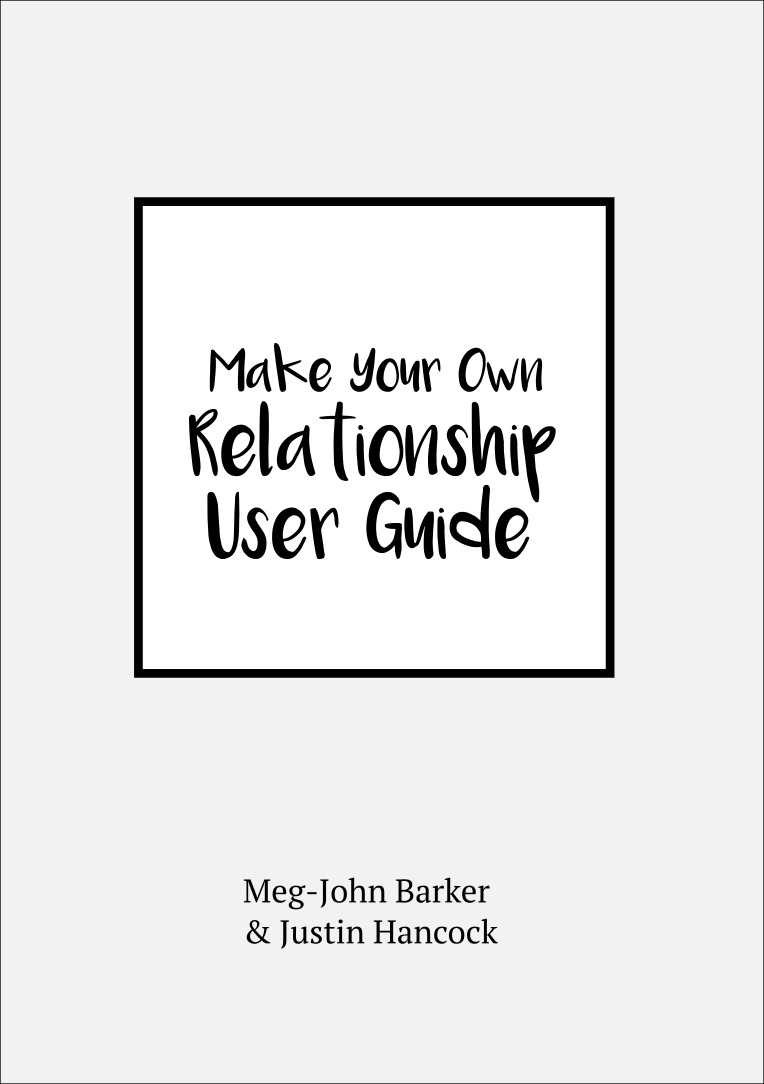 Make Your Own Relationship User Guide
by Meg-John Barker and Justin Hancock
Many of us have grown up thinking that love is something that we have no control over: that if we have to work on our relationships then it's not natural and it's not real love.  We think love is a combination of something you make happen as well as it happening to you. What if we could try a more consensual and intentional way of doing relationships? That's what this zine is about.
NB - This gives you a licence to print a reasonable number of copies, but please don't share it electronically or to sell - sex educators have gotta eat. If you have any questions please get in touch via
twitter.com/megjohnjustin
You'll get a 7.7MB .PDF file.
More products from Bish Training