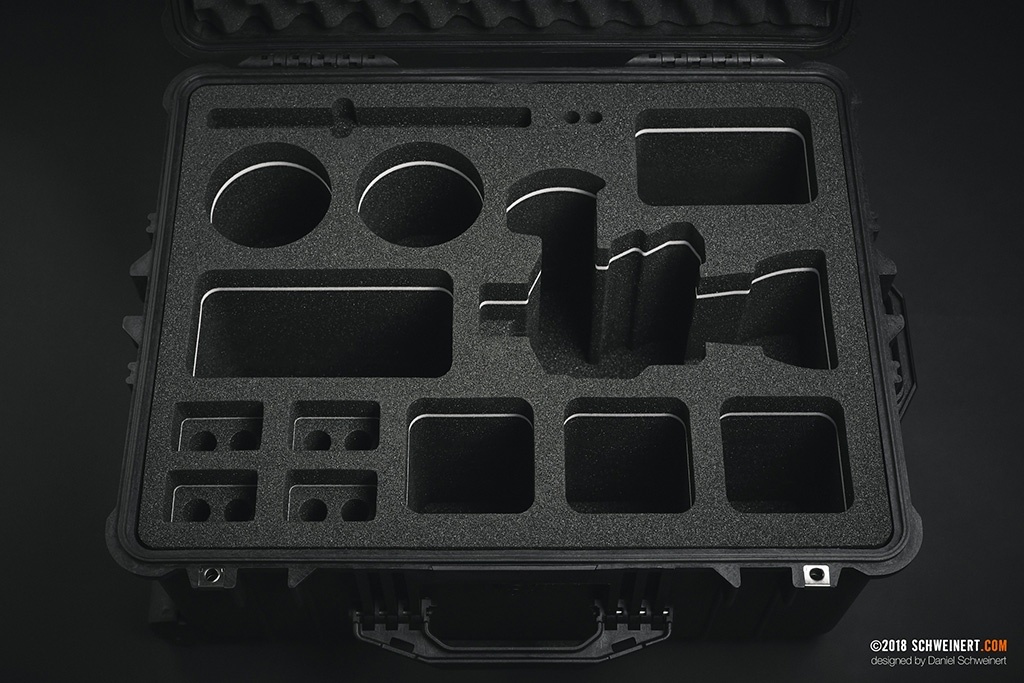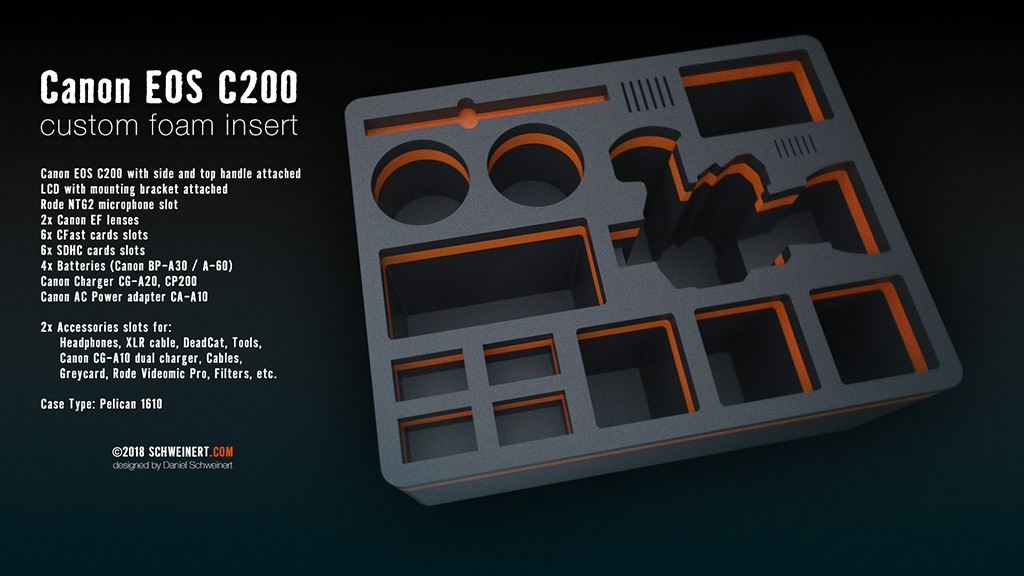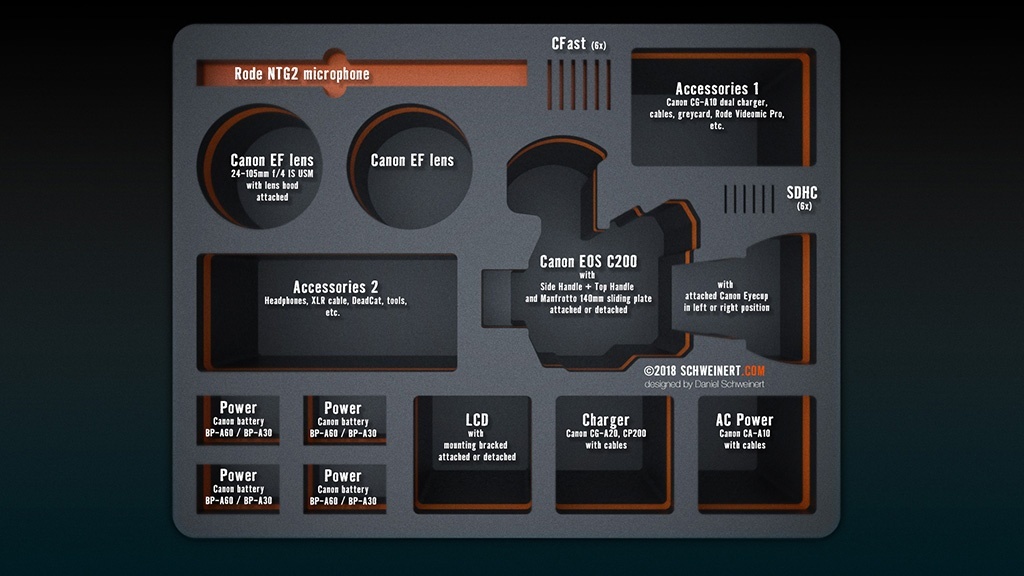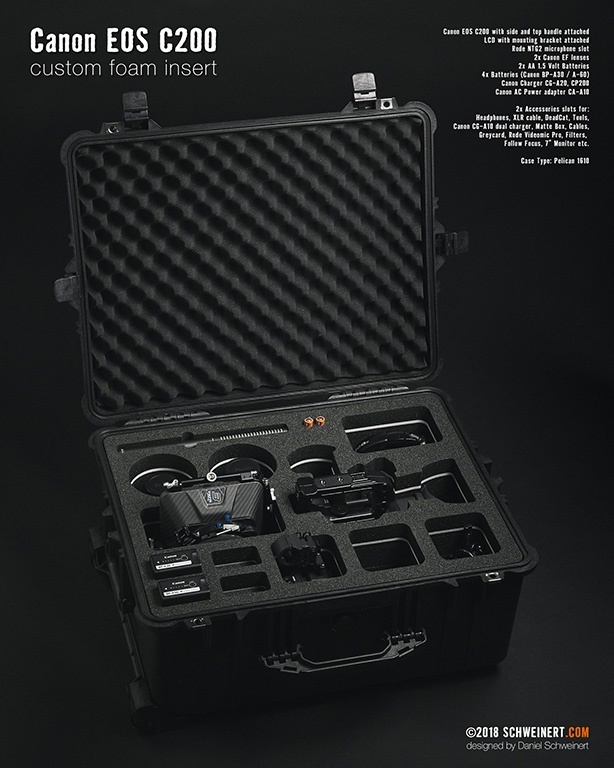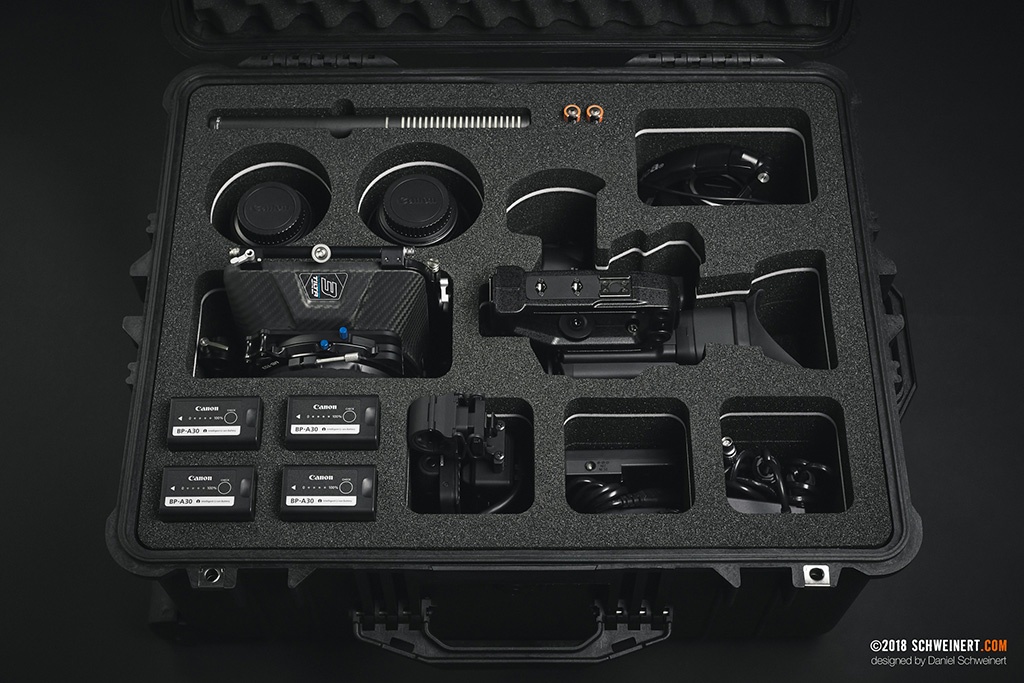 BLUEPRINT CUSTOM FOAM INSERT FOR CANON C200 + ACCESSORIES
BLUEPRINT CUSTOM FOAM INSERT FOR CANON C200 + ACCESSORIES
I've designed my own foam insert for the Canon C200 + Acessories and want to offer the blueprint here. You will get a 2D DXF CAD file with the blueprint. There are two different designs in the DXF file. One with the AA 1.5 Volt battery slot and the second one with the CF + SD card slots. Choose whichever suits you best. Every pocket in the foam insert is precisely measured so the parts will fit nice and smoothly.
Use the dxf blueprint with your local case builder or any online vendor that offers custom foam inserts. Ask for polyethylene foam. You can use different colors to match your company brand. In example I let them sandwich black and white foam together.
My design is compatible with case type: Pelican 1610
For high resolution photos visit my blog at:
http://www.schweinert.com/blog/files/78d5db341e73df3d0b7d607bf3ff6b7b-86.html
You'll get a 5.3MB .ZIP file.
More products from Daniel Schweinert