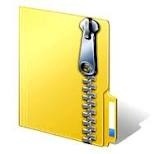 1st Hand-in Assignment
1st Hand-in Assignment
Produce PHP code (and any necessary HTML) to perform the following functions:
1. Using the POST function, retrieve the contents of three HTML text boxes, which should contain floating point values in the range 0.0–10.0.
2. Place the values in an array, and then use a loop to search the array and validate the input.
3. Send a message back to the browser confirming whether the input is valid.
2nd Hand-in Assignment
Identify the errors in the PHP code provided for you in assignment6.php (Download ZIP). Correct the code and create comments explaining why the original code would not work properly. Submit the corrected file, complete with comments, as assignment6xxxx.php, where 'xxxx' is your name. Remember not to include spaces in file names. The file assignment6.html is provided for you so that it can work with the PHP file. The PHP script will process replies sent from an HTML form in assignment6.html. The HTML file should not contain any errors.
Submit the PHP and HTML files zipped into a single file.
You'll get a 59.8KB .ZIP file.
More products from Number1Tutor