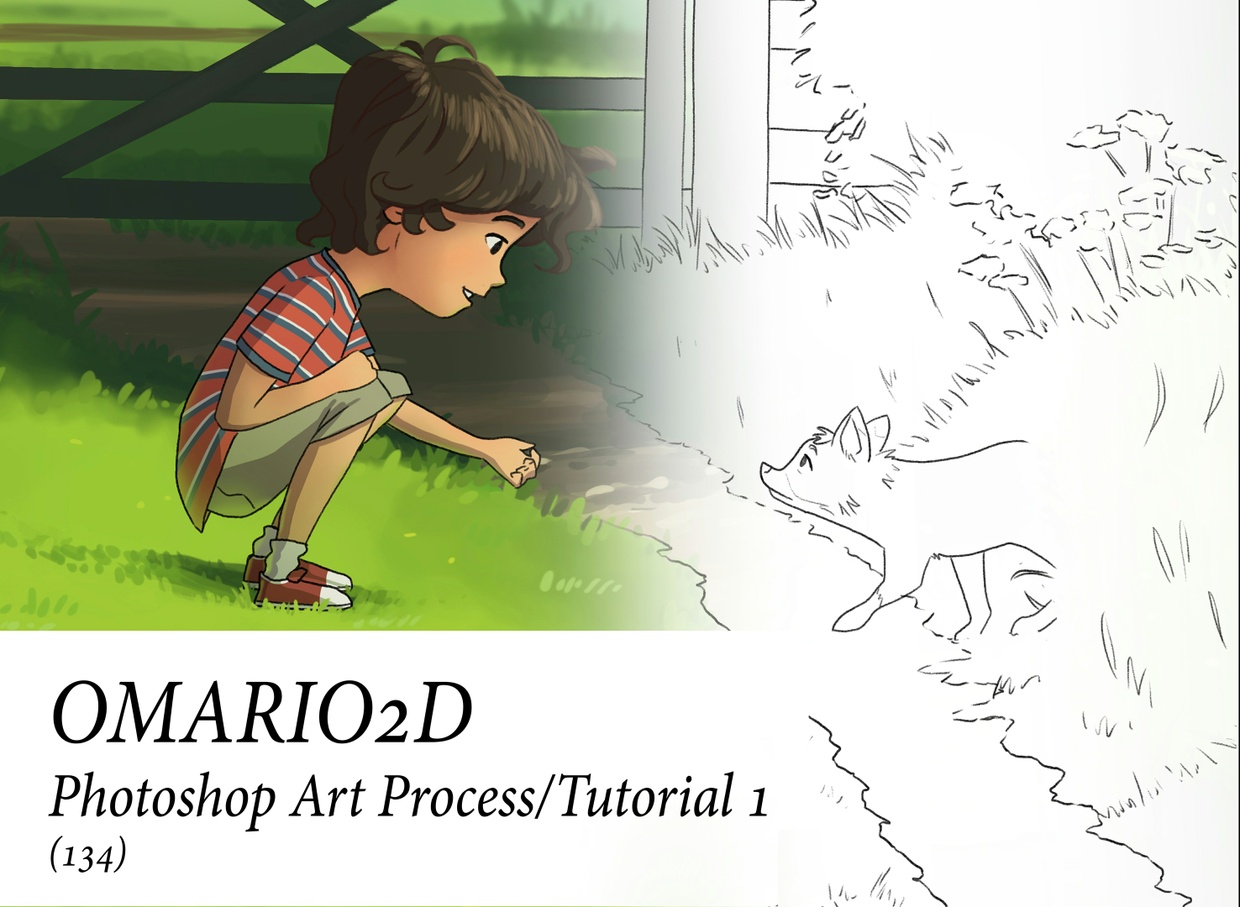 Omario2D Photoshop Art Process/Tutorial 1
After many requests I've eventually got around to making my first digital art
tutorial.In
this tutorial I go through my process from initial sketch to final illustrationThe topics covered include· Photoshop tools and brushes
· Foliage and grass
· Painting tips
· Basics on lighting and shadows
I hope this tutorial is of help to budding digital artists. I intend to make more tutorials in the future including, videos, PDFs and physical books.
These tutorials take a great deal of time, and funding is greatly appreciated.
I set the price low, so that it is accessible to people all around the world. Please contribute as much as you can, it helps me a lot and allows me to put more time and effort into creating new tutorials for you.
Thank you
Omario
You'll get a 70.4MB .PDF file.