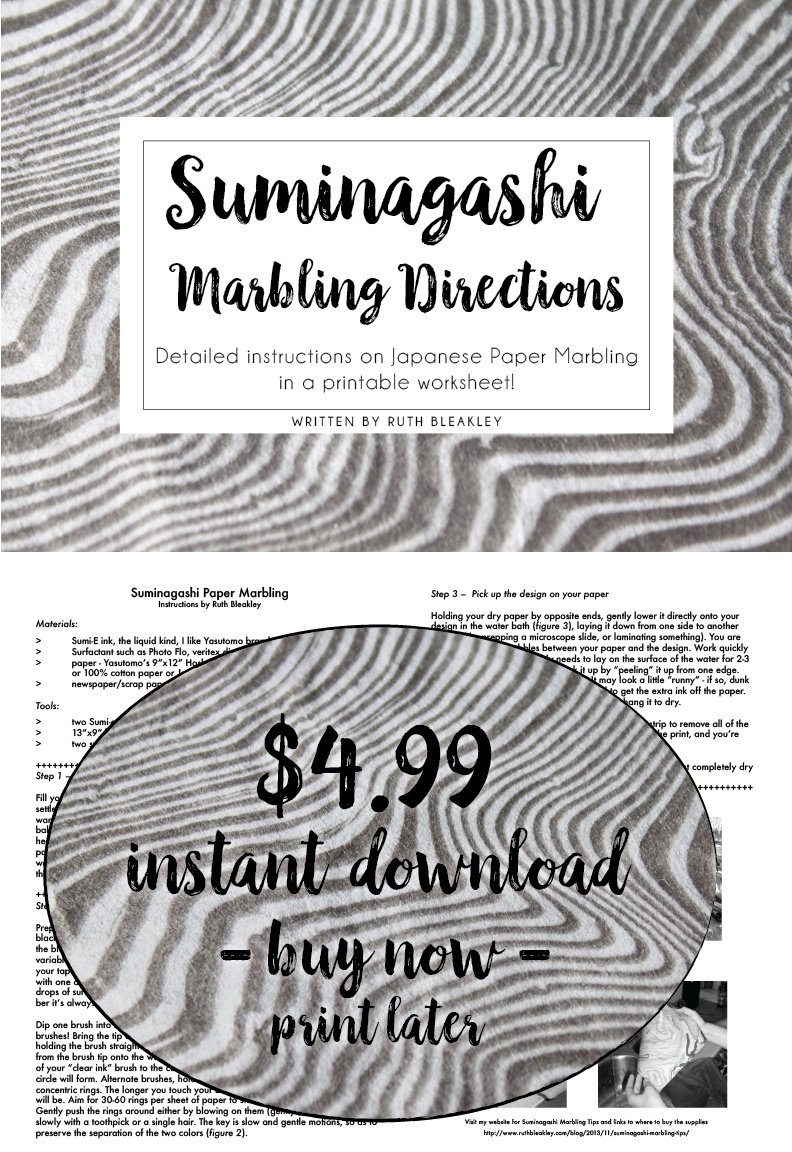 Suminagashi Marbling Instructions from Ruth Bleakley
This is a single page printable worksheet of directions that you can buy and download for personal use when you're learning how to do Suminagashi Paper Marbling at home. Suminagashi is  the Japanese technique of floating ink on top of water in ring patterns, which you then make a print of by laying the paper on top of the water. These instructions have been published internationally in the "Little Book of Bookmaking" by Charlotte Rivers and were written and tested by Ruth Bleakley. In 2016 Ruth was invited to Japan to be on a TV show about Japanese marbling and papermaking.
You'll get a 1.1MB .PDF file.
More products from ConcertinaPress