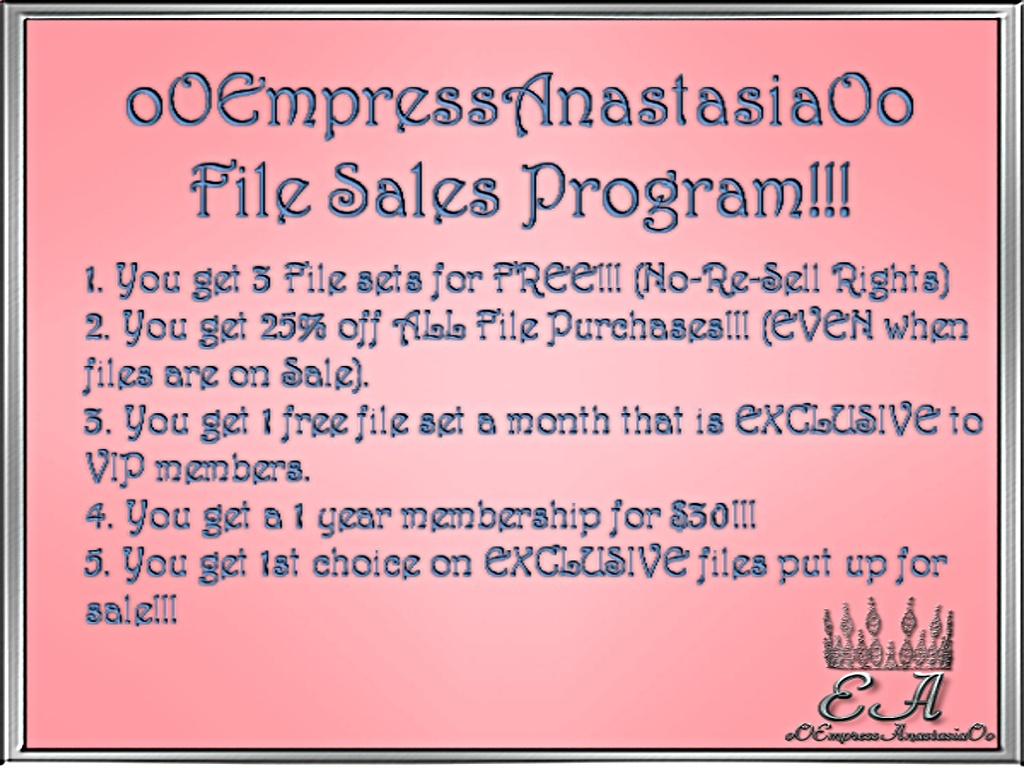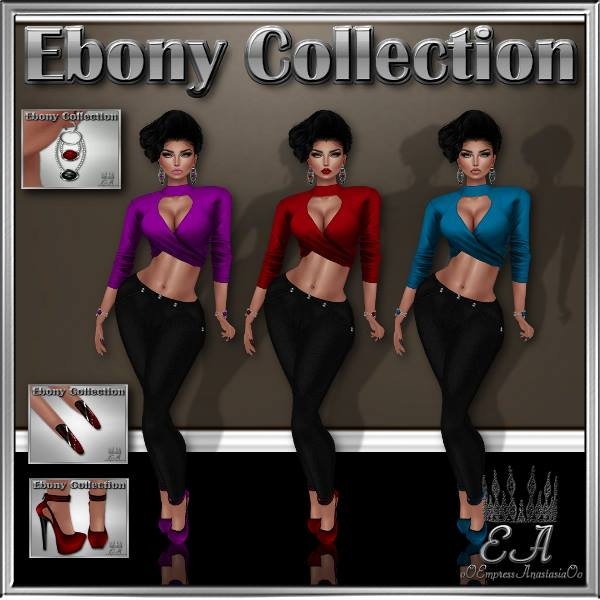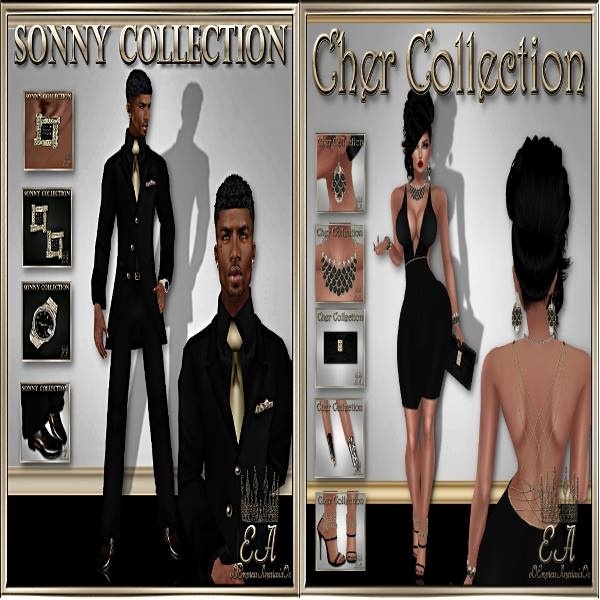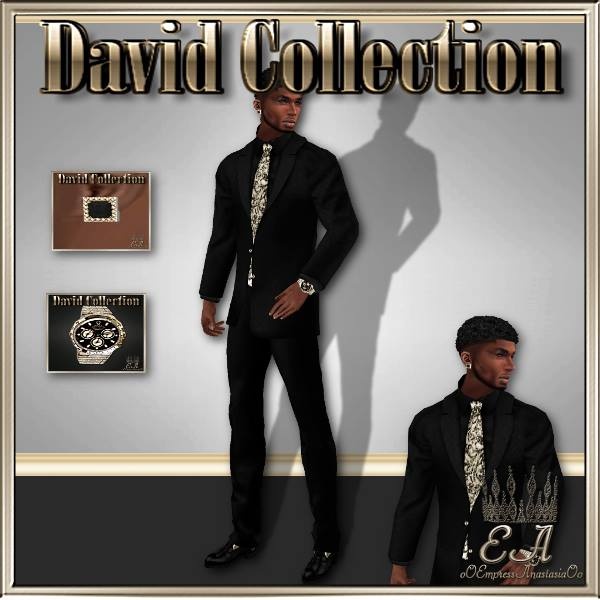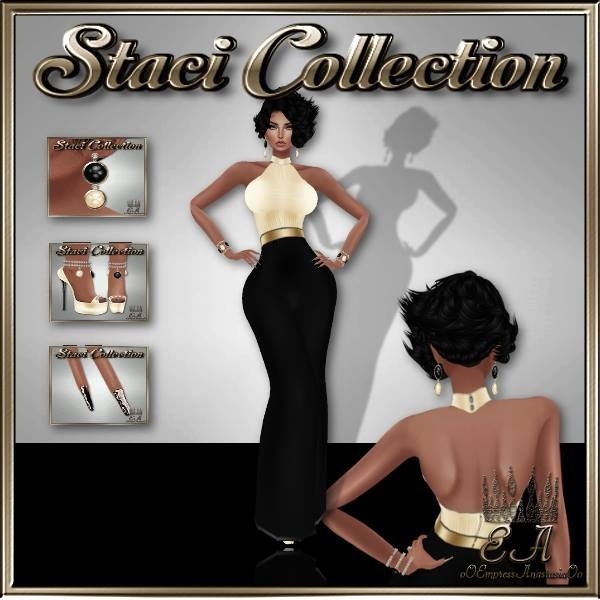 Empress Anastasia's VIP Membership!!!
oOEmpressAnastasiaOo File Sales Program!!!

1. You get 3 File sets for FREE!!! (No-Re-Sell Rights)
2. You get 25% off ALL File Purchases!!! (EVEN when files are on Sale).
3. You get 1 free file set a month that is EXCLUSIVE to VIP members.
4. You get a 1 year membership for $30!!!
5. You get 1st choice on EXCLUSIVE files put up for sale!!!

Once you have purchased your VIP membership. Send me a message on Sellfy with your email address so I know where to send your monthly files, and discount purchases. I will also need to know your IMVU name so I know who is using my files.Remember you do NOT have re-sell rights on your VIP files!!! (If you would like re-sell rights for them, message me, and we can make arrangements)
$30
You'll get a 3.8MB .ZIP file.
More products from EmpressAnastasia File Sales