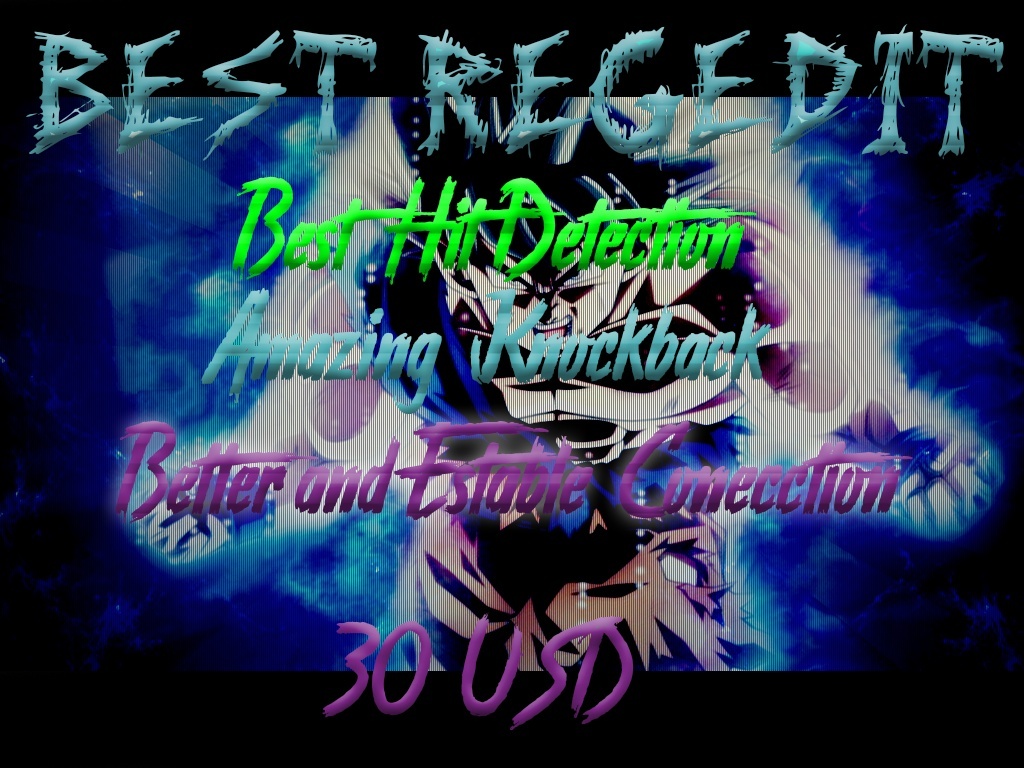 My Best Regedit, Best Hit Detection
This is my best regedit, it optimize ur connection and improvement ur knockback, hit detection and FPS to the maximium. 

Este es mi mejor regedit, este optimiza tu conexión y mejora tu knockback, hit detection y los normalmente tus FPS pero depende de tu pc. 



ESP:
Este es un nuevo regedit creado por mi, una vez lo compres debes enviarme un MD vía Twitter(@KeydenARG)

ENG:
This is a new regedit created by me, one time buy it you must send me an MD on Twitter (@KeydenARG)

PD:
Una vez echa la compra aceptas los siguientes terminos:
No hay reembolso.
No puedes Leakerlo ni decir que es tuyo.

ENG:
Once check the purchase you accept the following terms:
There is no refund.
U cant Leak or say that it is yours.
You'll get a 2.9KB .RAR file.
More products from Keyden´s Custom Regedit Shop