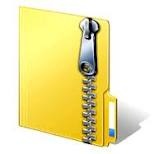 Describe a recursive algorithm - Expert Answer
1. Describe a recursive algorithm for finding the maximum element in an array A of n elements. What is the running time of your algorithm?

2. Draw the recursion trace for the execution of reverseArray(data, 0, 4), on the array data = 4, 3, 6, 2, 6.

3. Suppose that we want to compute the geometric mean of a list of positive values. To compute the geometric mean of kvalues, multiply them all together and thenCcompute the kth root of the value. For example, the geometric mean of 2, 5, and 7 is .
You'll get a 494.0bytes .ZIP file.
More products from Number1Tutor