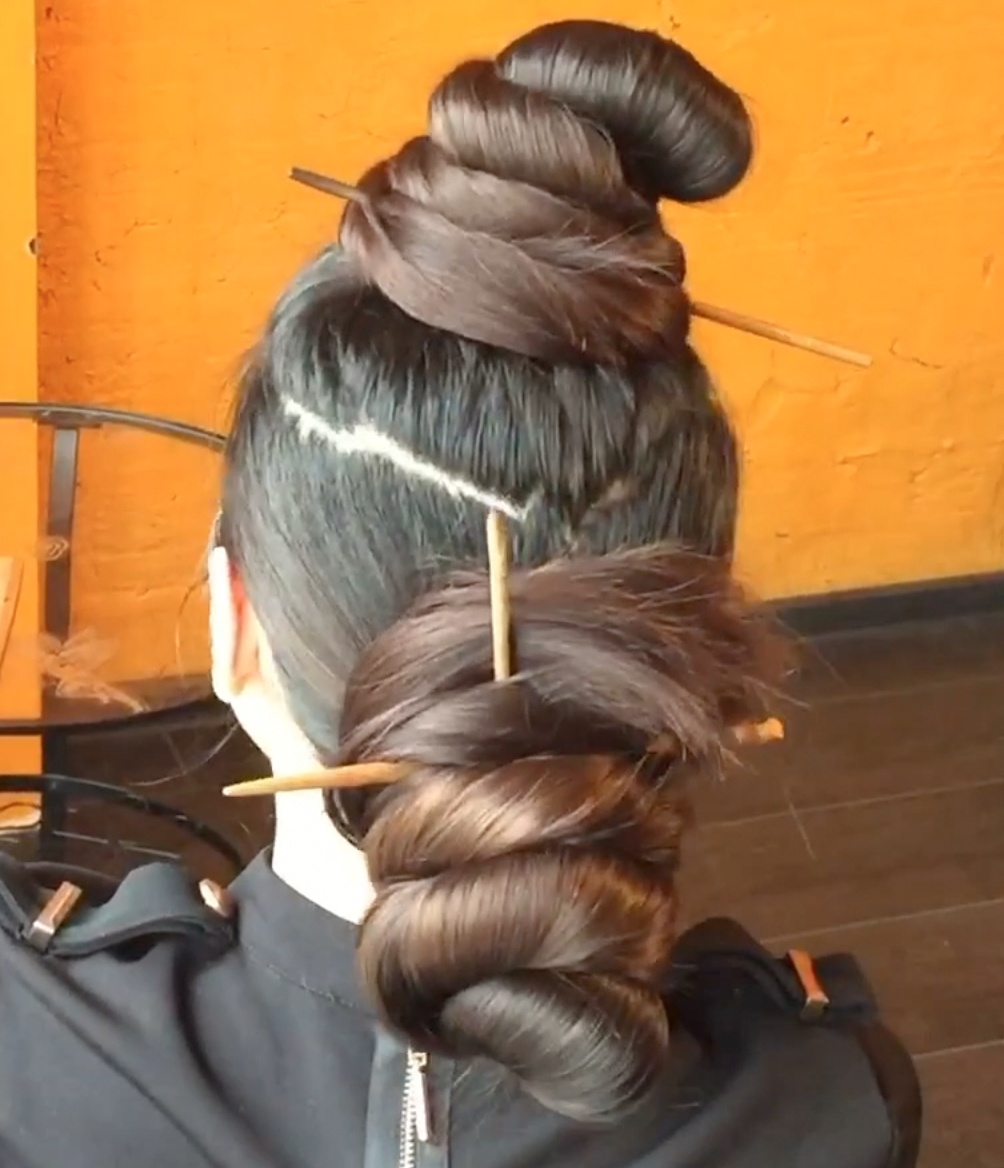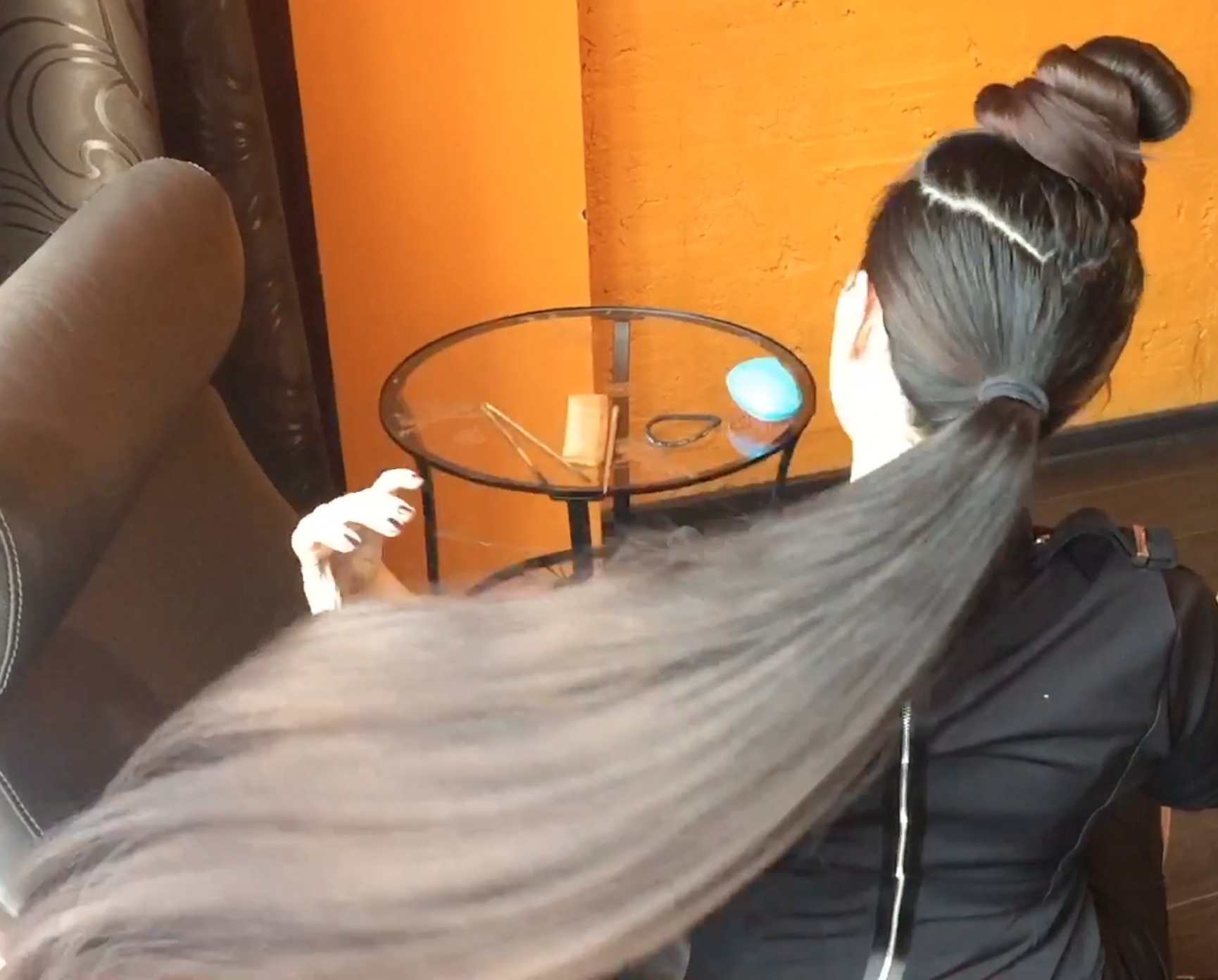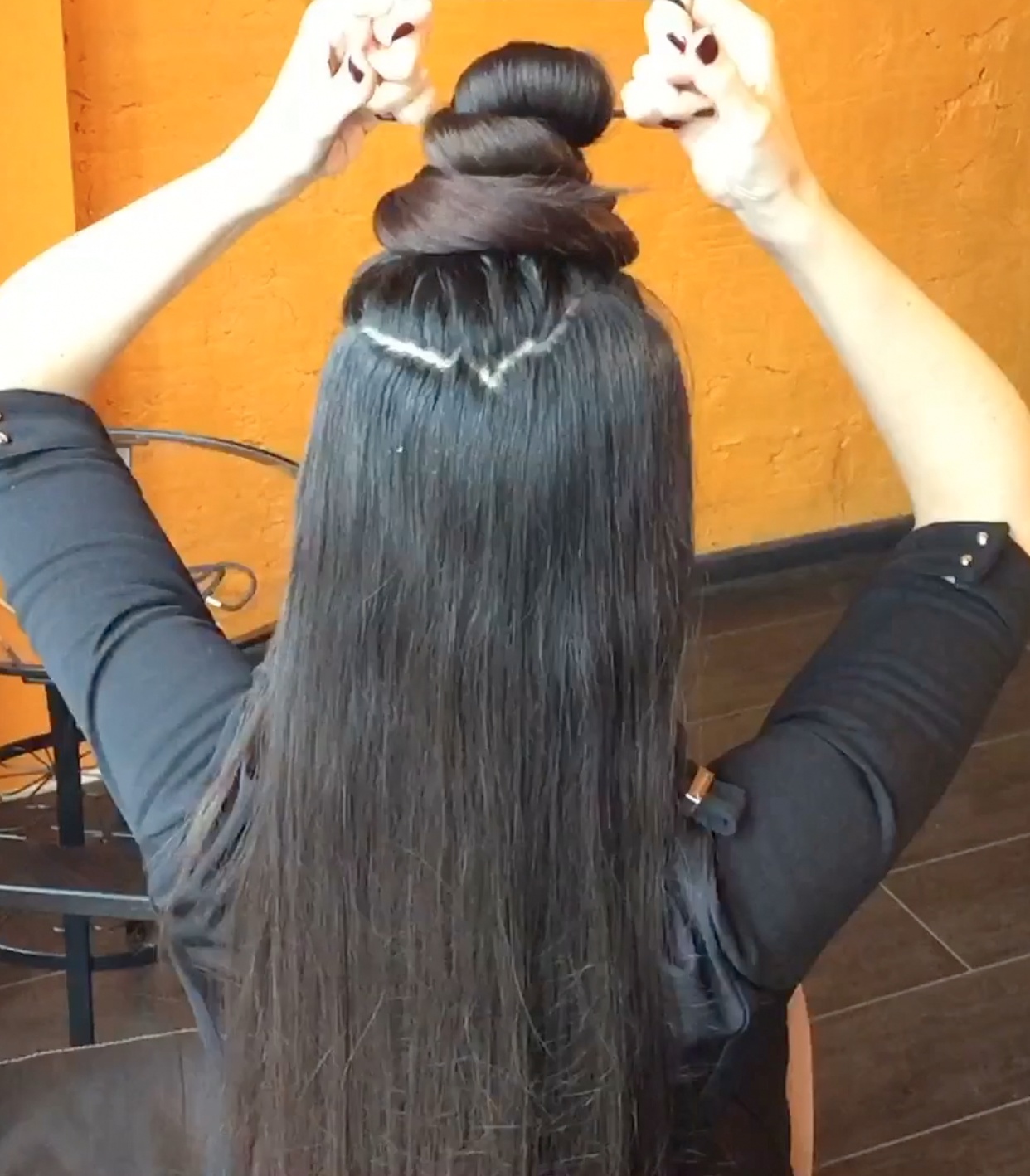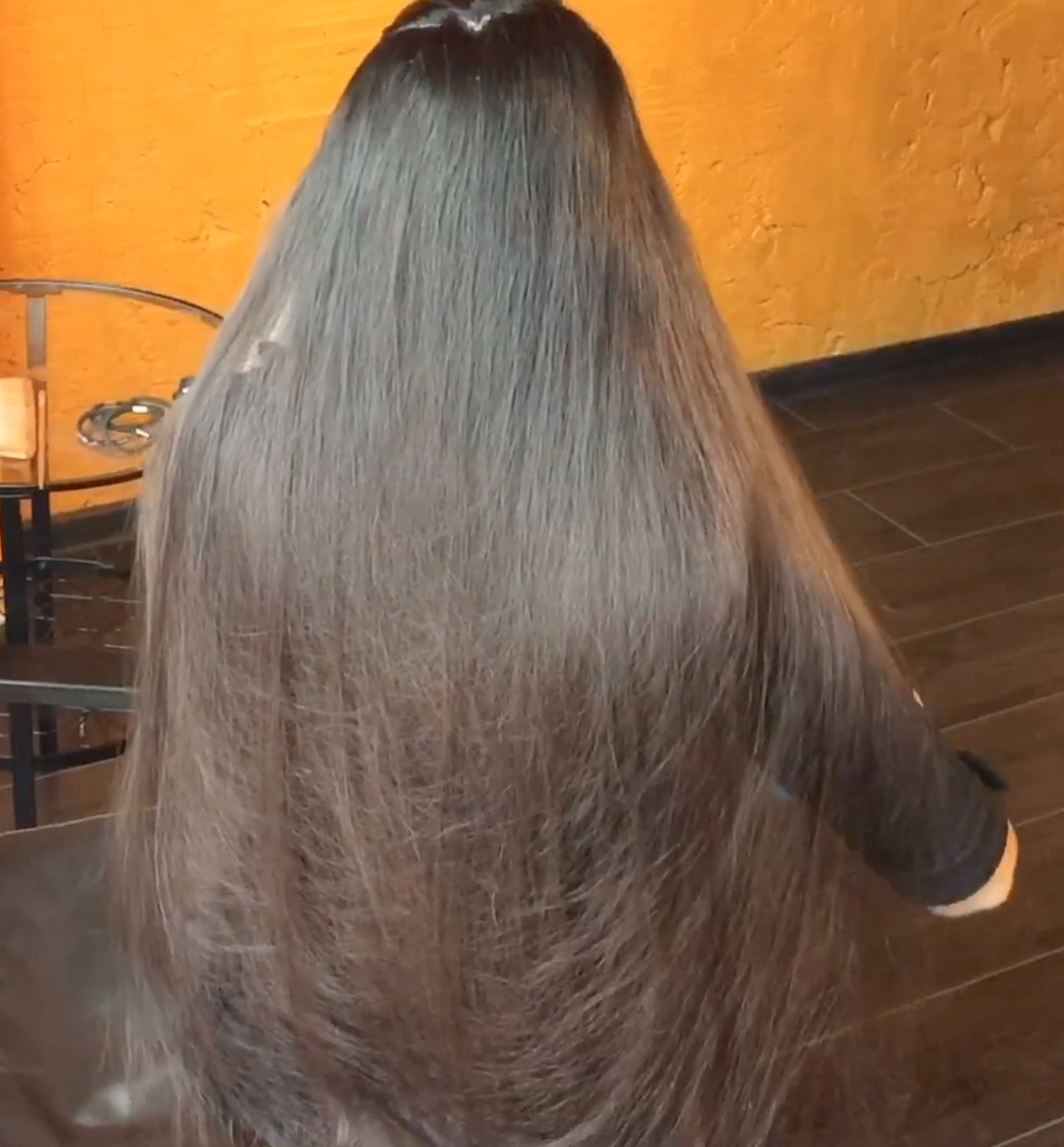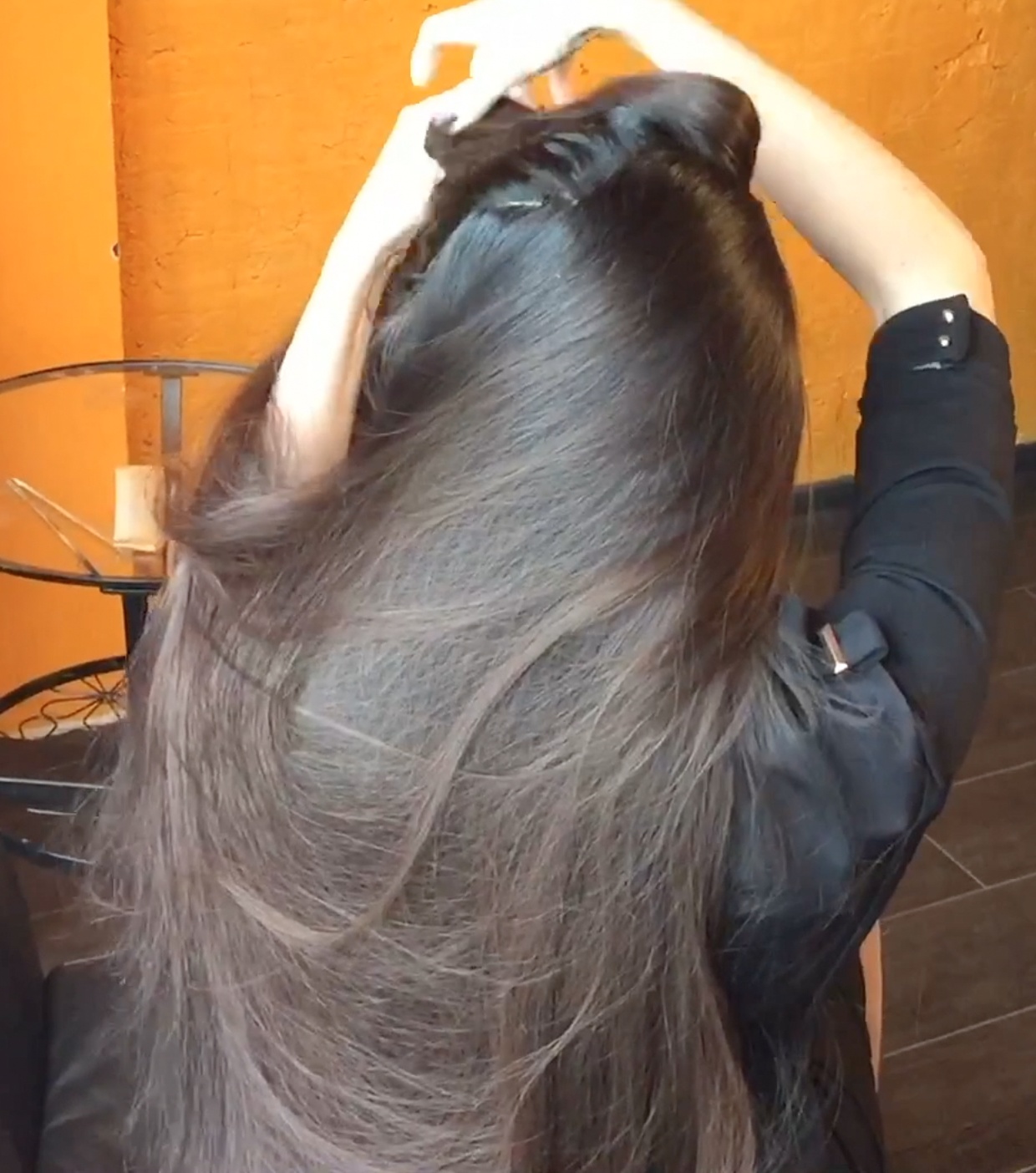 VIDEO - Mila´s double buns
Preview: 
https://www.youtube.com/watch?v=Yn2MiYaHFe8
Mila does not need to introduce herself.
She is that long hair model which everyone knows who is.
She has super thick, 100% perfect straight, special hair, and she has a LOT of it.
Her hair is classic length hair, and it grows longer and longer as her goal is knee length hair. Her hair is so thick that it is 4-6 times thicker than an average girl´s hair, and that is NOT exaggerating! She has tons of hair, and we have never seen such thick hair as hers, and we have seen a LOT of hair!
It is always amazing to see very long hair being put up in buns because the buns get so big due to the hair length and also hair thickness.
Mila makes two huge buns in this video, one in the front of her head and one in the back of her head. Those buns must be heavy! 
She has so much hair, so that when she makes these double buns, one single bun is as big as a woman´s bun when she has knee length or even calf length or floor length hair. It´s unbelievable!
Her buns has to be held with sticks so that they don´t tumble down due to their heavy weight and extreme mass of silk, and she does this very elegantly!
She is easily one of the most elegant hair models in the world, and we are so proud of being able to work with her.
Mila is many people´s favorite model, along with Alena and Aliia.
Alena and Aliia are at a very, very high level in long hair modeling, so to be at their level takes a lot of dedication, and Mila absolutely has that!
She knows what she´s doing, and she knows that you will love this video as well, so if you´re a long hair enthusiast, don´t miss this, and if you love buns, well, then this video has to be yours right now!
In this video, you will see long hair play and display, running her fingers through her hair, parting her hair (front part and back part), ponytail, front bun and rear bun + inserting sticks.
This video is over 6 minutes in length.
If you buy this video within the first 24 hours, you will get a discount of 20%!
Discount code: discount
You'll get a 949.7MB .MP4 file.
More products from RealRapunzels