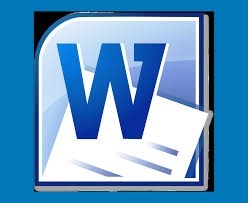 Section 3: The Legal Aspects of Project Procurement
Section 3: The Legal Aspects of Project Procurement

Procurement involves money, goods, materials and services, all categories which in the end include buyers and sellers and the potential for a disagreement. This section will explore the legal implications of procurement management and how legality must be considered and cared for and how it might be considered a risk for completing the project successfully.

Assignment 5Legal Aspect of Project Procurement You are talking with the project manager and your discussion turns to a recent corporate event involving the procurement of office equipment. A normal routine procurement for some office copiers has become a legal battle between your company and the copier vendor. You tell the director you will assemble a paper to explain the legal aspects of procurement and specifically how project procurement could be effective for the project.
Activity Resources:

Smart, A. (2010)
Yukins, C., Wallace, D., & Marburg-Goodman, J. (2009).
Main Task: Evaluate the Legal Aspects of Procurement
You will evaluate the legal aspects of procurement. Your focus should be on the basis of contract law, agency law, the Uniform Commercial Code (UCC), and the Federal Acquisition Regulations (FAR). In a paper, analyze and summarize the company's position in relation to the copier vendor and how the position will be supported by understanding the legal aspects of procurement. Analyze and summarize how the project manager will be supported by the contracting management function.
Support your paper with a minimum of three (3) external resources In addition to these specified resources, other appropriate scholarly resources, including older articles, may be included.
Length: 5-7 pages not including title and reference pages
Your paper should demonstrate thoughtful consideration of the ideas and concepts presented in the course and provide new thoughts and insights relating directly to this topic. Your response should reflect scholarly writing and current APA standards. Be sure to adhere to Northcentral University's Academic Integrity Policy.
You'll get a 26.8KB .DOCX file.
More products from COLOSEC SOLUTIONS