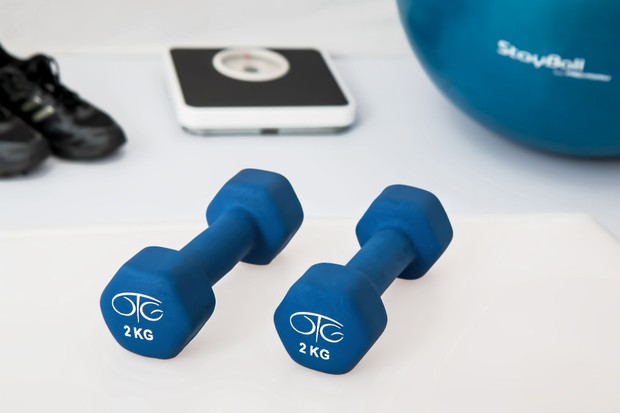 Personal Fitness Workout: Made by a Personal Trainer
Get a personalized workout program, completely customized to your needs, goals, available time and equipment. By purchasing this product you'll receive a contact form which you have to fill out and send to my email address:
[email protected]
After that I make your workout program within 5 working days (but usually within 2 days) and send it over to you in a PDF file. Before you purchase this product you can send me a personal email to the above mentioned email address with any questions you have. If a cheaper option is available for your specific goals I will let you know. For example, if you are looking for a bodyweight workout program I'll tell you to buy my 1 year body weight workout program instead as it'll safe you a lot of money.
IMPORTANT!
So you pay for the contact form that can be seen as your receipt. I'll contact you as soon as I can to confirm the payment and reception of the contact form and then I'll get to work with your workout. The contact form has to be send to my email address:
[email protected]
Based on the information you give me in the contact form, here's what is included in the workout program:- A 3 to 6 days a week workout program (depending on your available time)- Workout programs adjusted to your level of fitness (not too hard, but still challenging)- Easy to read workouts with exercises that are easy to find in my videos on YouTube. - Everything is possible, let me know what your goals are and what equipment you have available and I'll work my way around it.- I calculate your required calorie intake for free and add it to the information I share with you. This way you have an idea of how much you should eat to achieve your specific goal.- A 3 page basic information sheet with everything you need to know to get started safely and effectively.- If needed, cardiovascular workouts in the form of high intensity interval training routines if that fits your goals.- The option to always contact me by email to ask whatever questions you like.- You can keep me up to date on your progress and when you don't make progress anymore or are not satisfied with the results we look at how to improve the workout program together to reach your goals.
What is
NOT
included:- There isn't a nutrition plan included in the workout program. You can get a separate nutrition plan from my web shop though.- It also does not include a personalized flexibility program. These are also available separately. - No extensive cardiovascular routines such as running or cycling programs are added to the program. It's just the fitness workouts (bodyweight, weightlifting, machine exercises, dumbbells, etc.). 
Disclaimer:
This program is meant to educate and should not be used as a substitute for advice from a medical professional. Information provided in this program is based on research articles as well as personal observations, experience and education of the author who is not doctor. Always consult with a physician or other health care provider before you start with a new workout, diet or other health program. Get a complete physical examination if you are sedentary, have diabetes or other serious diseases, high blood pressure, are overweight, have a high cholesterol level, are over 35 years old or have other health issues or problems with your body before applying tips given in this program.
If at any time you feel dizzy, unwell or too tired to perform the exercise with proper form, take a longer break or end the workout. Consult a doctor if the problems remain.
You are responsible for your own health. By using the information shared with you via this program you agree to not take me responsible for any kind of injury or problems you might get. Read the safety tips given in the 'Information to get you started' section to minimize the risk of getting injured or hurt.
You'll get 1 file (16.1KB)
More products from JeromeFitness