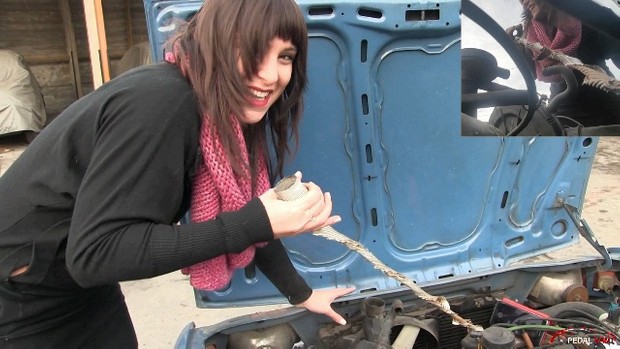 350 : Ford Fiesta sweet punishment - Starring Miss Iris
Miss Iris is at the junkyard : she has found an old non working Ford Fiesta ... and she wants to have some fun with it !
She walks to the car in her vinyl pants, she takes a bottle of honey and she pours some of this swet delicious liquid in the carburator.

Then the fun contines .... she starts ripping out and cutting wires and hoses and anything else she is able to rip out.

Last but not least ... before leaving the car ... she pours some honey also in the fuel tank ... !!

What a sweet car punishment !!
You'll get 1 file (1.2GB)
More products from Pedal Vamp