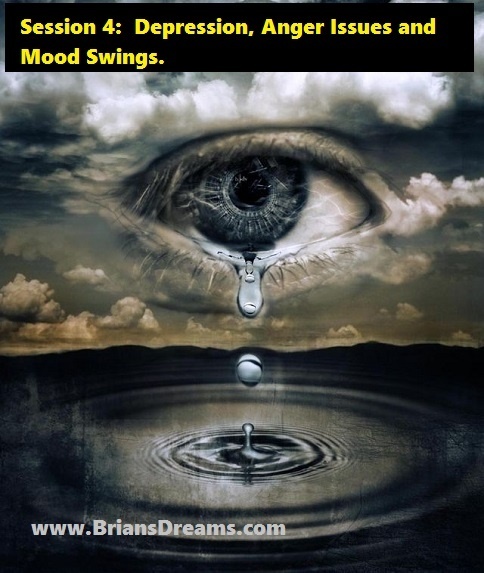 Depression, Anger Issues, and Mood Swings, Overnight Miracle Cures by Psychic Brian Ladd : Session 4
Overnight Subliminal Miracle Cure Program by Psychic Brian Ladd.
Session 4:  Depression, Anger Issues, and Mood Swings.
Sadness... 
This is the fourth installment in my 8 hour Subliminal Miracle Cures Series.
This session is specifically designed for people dealing with depression, major depressive disorder's (commonly called MDD's) and all other related mood disorders.
I Love You!
If you'er considering suicide right now please
stop
what you're doing right now and call this number...things always change and you can come back here later. 
1 (800) 273-8255
me  :(
From their site..
"If you feel you are in a crisis, whether or not you are thinking about killing yourself, please call the Lifeline. People have called us for help with substance abuse, economic worries, relationship and family problems, sexual orientation, illness, getting over abuse, depression, mental and physical illness, and even loneliness."
Session 4 contains:
42 separate audio tracks

37 affirmations from past dream and voice by me.

Special frequency tones and oscillations

Selected sections from previous programs.

And a few surprises designed to help you live a happier and more productive life.

To learn more about me, my family and my online work since 2005, visit one of my sites at:
http://brianladd.org
http://briansdreams.com
http://briansprediction.com
or on your phone @
http://briansprediction.mobi
You'll get a 449.7MB .MP3 file.
More products from Overnight Subliminal Miracle Cures by Brian Ladd