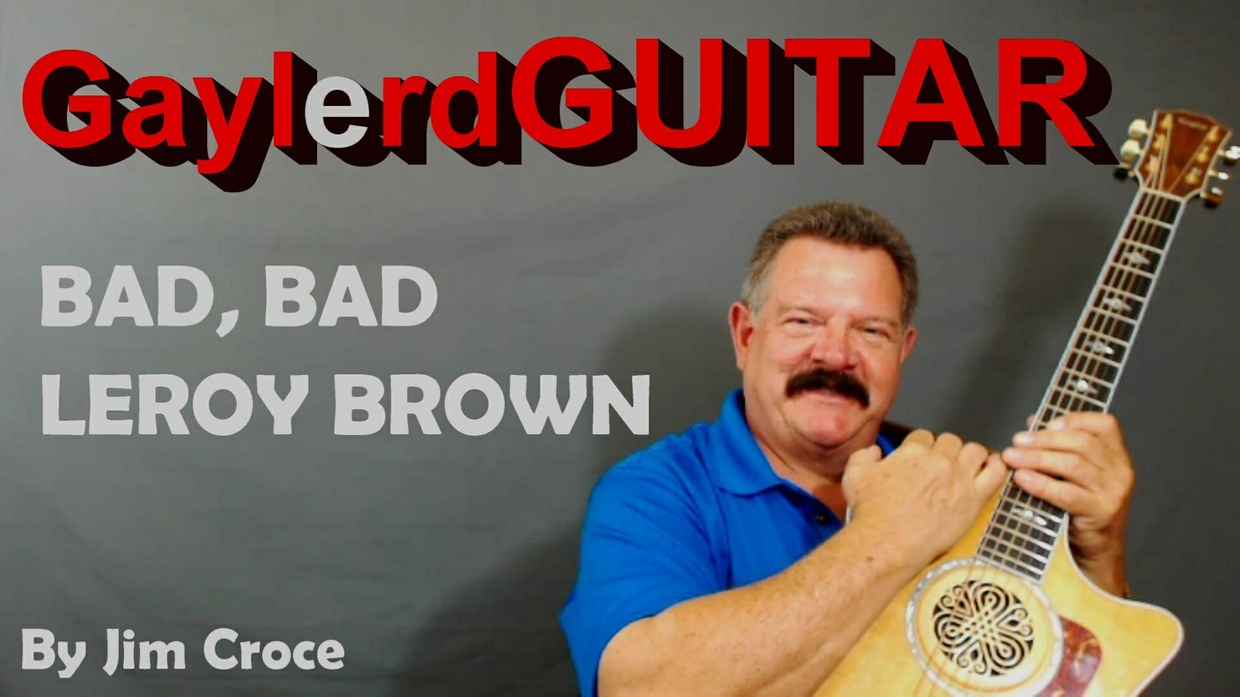 BAD, BAD, LEROY BROWN by Jim Croce - SONG TUTORIAL
SONG TUTORIAL - Leroy Brown was JIm Croce's first hit song and was released in 1973. Leroy Brown was a real guy who Jim met in the military at Fort Jackson. Leroy Brown was a sargeant.
When Jim Croce would get ready to play ths song for the crowd, he would relate how there were two people in the military who inspired this song: Leroy Brown the Sergeant was one, and a private at Fort Dix who JIm liked to sing with was the other. Both of these guys inpsired Jim to write the song.
You'll get a 224.6MB .MP4 file.
More products from GaylerdGUITAR