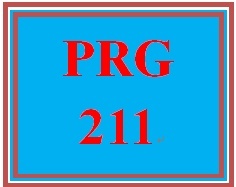 PRG 211 Week 3 Supporting Activity: Single-Dual Alternatives and Case Structures
Entire Course Link
https://zh.scribd.com/document/340327850/Uop-Tutorial
 PRG 211 Week 3 Supporting Activity: Single-Dual Alternatives and Case Structures 
Respond to the following question:   
What are the similarities and differences between single alternative structures, dual alternative structures, and case structures? Provide an example of one of the three control structures using pseudocode. Try to provide an example that has not already been posted.
You'll get a 34.0KB .DOC file.