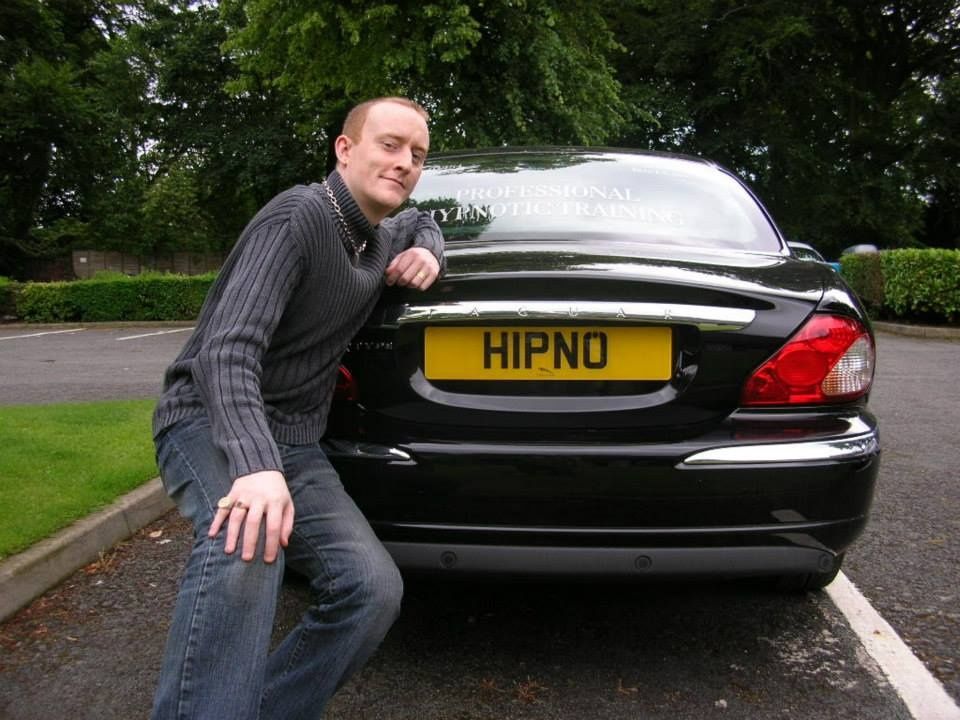 HYPNOTISM EXPOSED (Greater Manchester) LIVE HYPNOSIS TRAINING - 18th & 19th NOV 2017.
HYPNOTISM EXPOSED - ( Full Details of Course Content at
http://www.htglive.com
)
ALSO WATCH THE VIDEO ABOVE FOR MORE DETAILS OF THIS AMAZING COURSE
Saturday 18th & Sunday 19th November 2017.
From: 9-30am until approx. 5-30pm each day.
At: True Serenity, (Inside Castleton Swimming Pool Building) - Manchester Road, Castleton, Rochdale, OL11 3AF 
Dear Colleague,
Full details of what you will be taught and recieve at this unique event can be seen at
http://www.htglive.com
Combined with your receipt from Paypal for your payment, the PDF E-Ticket that you will be able to download once you have made payment constitutes your E-Ticket for the event, however if your name or the name of the person who will actually be attending the event is different than the name shown on your Paypal Account Then you must email us on
[email protected]
and confirm the Full Name of the person who will be attending at least 7 days before the event.
WE NEED THIS for two reasons:
a) For Insurance and Security Reasons as only those people whose names appear on the entrance list will be allowed entry.
b) We need the Full name exactly as you wish it to appear on the Diplomas and Certificates that we shall be giving to you.
THE EVENT VENUE IS:
True Serenity, Centre for Holistic Excellence,
This is Located INSIDE of the "Castleton Swimming Pool" building at:
CASTLETON SWIMMING POOL
Manchester Road
Castleton
Rochdale
OL11 3AF
And the website for the venue (which has a map on it) is
http://www.trueserenity.co.uk/
Should you need to contact the venue in advance to ask for directions or such like there contact details are on the website above.
TRAVEL INFORMATION
Castleton Swimming Baths (Next Door to Castleton Community Centre) which True Serenity is Located Within is about a five to ten minute walk from Castleton Train Station
http://tinyurl.com/noj6ocl
It is possible to get a Train from Manchester Victoria Train Station to Castleton Train Station.
It is possible to get a Metro Link from Manchester City Centre or Indeed from Manchester Airport to Rochdale Town Centre –
www.metrolink.co.uk
From Rochdale Town Centre you could then get a Taxi to Castleton Swimming Pool which would cost approx. £7.00p maximum.
A Taxi if pre-booked from one of the numbers I will give you in a moment from a Manchester City Centre Train Station ( Piccadilly or Victoria ) should cost you no more than £20 directly to either Castleton Swimming Pool or to a Rochdale or Castleton Hotel Address.
And a Pre-Booked Taxi from Manchester Airport to Castleton Swimming Pool or to a Rochdale or Castleton Hotel Address should cost you no more than £30.
There is lots of parking at the venue which is Free but available on a first come first gets it basis.
TAXI NUMBERS
United Millenium – 01706 – 646465
Tiger Taxis – 01706 – 641114
Both of the above Taxi Firms if booked in advance (over the phone and given advance notice of when arriving at Airport or Train Station) will pick you up for the fixed prices mentioned earlier.
OVERNIGHT ACCOMODATION
For those looking to stay on a real budget take a look at
www.airbnb.co.uk
and look for accommodation near the postcode of the venue which is: OL11 2YW
For Hotels Located in Castleton (Close to Venue) or Rochdale take a look at
http://tinyurl.com/n9qoep8
If you don't mind some noise from the Bands that play till about midnight then a very popular place is
http://www.theflyinghorsehotel.co.uk/
PARKING ARRANGEMENTS
As stated earlier some Free Parking available at venue on a first come first served basis. Otherwise there is parking near the Local Co-op in Castleton as per:
http://tinyurl.com/naxfuns
EVENT SCHEDULE
The 2 days of training will run on Saturday 18th and Sunday 19th November 2017 from 9-30am until approx 5-30pm (and certainly no later than 6pm) each day.
IMPORTANT – REGISTRATION
This will start from 9-00am on Day One Saturday 18th November 2017 where you need to give your name and show this document to Stuart Cassels who will be handing out name badges and such like.
EACH NIGHT AFTER THE EVENT
Whilst it is in no way compulsory Jonathan Royle will be available on each evening (Saturday & Sunday) after each days training to socialise with delegates and discuss matters further.
FURTHER USEFUL INFORMATION IS AT THIS LINK:
http://www.hypnosistraining.harrizon.com/accommodation-food-rochdale
VERY IMPORTANT = Times of breaks and lunches may vary each day and you will be notified of such at the start of each day by Jonathan Royle when events begin. However Failure to be back in the training room at the times given will be your own fault as we will be starting Strictly on time as per the timings everybody will be notified of each day.
NOTE = All Delegates will receive their back up training materials and bonus materials only when they have attended the event.
VERY IMPORTANT = Please confirm prior to the event by email to
[email protected]
what email address you would like your digital back up and bonus items sending to after attendance.
NOTE = No Cancellations Are available and by booking you have agreed to such and also understand that the cost of all travel expenses, overnight accommodation, all food and drinks etc is your own responsibility.
NOTE = Food and Drink can be purchased at Lunchtime from various local Public Houses and Shops or you may of course go elsewhere or you could bring a packed lunch and refreshments with you.
NOTE = By Booking you are aware that there may be frequent Use of Strong and Graphic Language and Topics/Themes used throughout the training.
NOTE = By booking you have confirmed that you attend and participate in this event entirely of your own free will and at your own risk at all times.
NOTE = By booking you have confirmed that you are aware this event is being filmed and have consented to such occurring and possibly appearing on camera and agree that we may use such in any manner we deem applicable.
NOTE = We reserve the right to eject any individual/s (without refund) from the training should they disrupt proceedings or breach venue policies in any manner.
(c) 2016 – Dr. Jonathan Royle –
www.magicalguru.com
(Tel) = 07956-323339. - (Email) =
[email protected]
£797
You'll get a 169.0KB .PDF file.
More products from Alex Smith