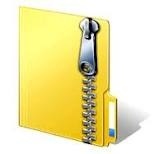 Description
First assignment is: Description: The German transportation Otto Bonn is expanding his trucking business into Florida, with shipping centers in Daytona Beach, Gainesville, Jacksonville, Miami, Tallahassee, and Tampa. He has hired us as software consultants to create a computerized mileage chart for his truck drivers. Given any two of these cities, out program must display the approximate mileage between them. Following is the mileage information from road atlas between Florida cities: Daytona Beach to Gainesville: 97 Daytona Beach to Jacksonville: 90 Daytona Beach to Miami: 268 Daytona Beach to Tallahassee: 262 Daytona Beach to Tampa: 130 Gainesville to Jacksonville: 74 Gainesville to Miami: 337 Gainesville to Tallahassee: 144 Gainesville to Tampa: 128 Jacksonville to Miami: 354 Jacksonville to Tallahassee: 174 Jacksonville to Tampa: 201 Miami to Tallahassee: 475 Miami to Tampa: 269 Tallahassee to Tampa: 238 Program requirement: Must use two dimensional array Must have menu-driven Output looks like following: Sample Run: To determine the mileage between two cities, Please enter the numbers of 2 cites from this menu: 0 for Daytona Beach 1 for Gainesville 2 for Jacksonville 3 for Miami 4 for Tallahassee 5 for Tampa -- 2 5 The mileage between those two cities is 201 miles. Second assignment is: Write a program that calculates class average and number of students who are following average score ranges: over 90 80.00 - 89.99 70.00 - 79.99 65.00
- 69.99 less than 65 Your program must meet following requirements Must use one dimensional array to save average of three exams for each student. -10 points Array size should be flexible. - shoud be user input via keyboard and depends on number of students in the class. -10 points Three exam scores should be input by keyboard. And calculate average of three exams and save it to the array. -10 points Create two user-defined functions - one is for calculating class average and the other is for counting how many students are in each ranges. -20 points All passing variable to the function should be "call by reference". - meaning that you should pass pointer of an array to the function and each function should use pointer to calculate aveage as well as counting number
of students in each range. -30 points The program must use proper data type. -20 points Third assignment is: A company pays its sales staff on a commission basis. Each member of the sales staff receives $150 per week, plus 10% of their gross sales for that week. For example, a salesperson who grosses $5000 in sales in a week receives $150 plus 10% of $5000, a total of $650. Write an application that calculate each sales person's total salary per week. The application program should create a file and save the results of calculation in the file with following format: Employee ID: 1 Sales Amount: $200 Employee ID: 2 Sales Amount: $250 Employee ID: 3 Sales Amount: $650 Employee ID: 4 Sales Amount: $1150 Sample Run: Enter file name: salary_week1.txt Enter sales amount for sales person ID 1: $500.00 Sales Amount for ID 1: $200 Do you have more to calculate? (0 to yes, -1 to no): 0 Enter sales amount for sales person ID 2: $1000.00 Sales Amount for ID 2: $250 Do you have more to calculate? (0 to yes, -1 to no): 0 Enter sales amount for sales person ID 3: $5000 Sales Amount for ID 3: $650 Do you have more to calculate? (0 to yes, -1 to no): 0 Enter sales amount for sales person ID 4: $10000 Sales Amount for ID 4: $1150 Do you have more to calculate? (0 to yes, -1 to no): -1 Good-bye!!
You'll get a 3.3KB .ZIP file.
More products from Number1Tutor