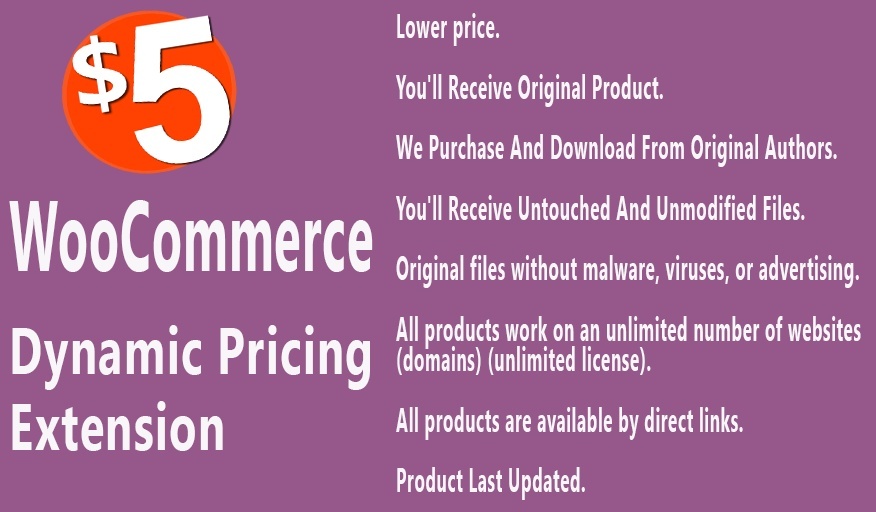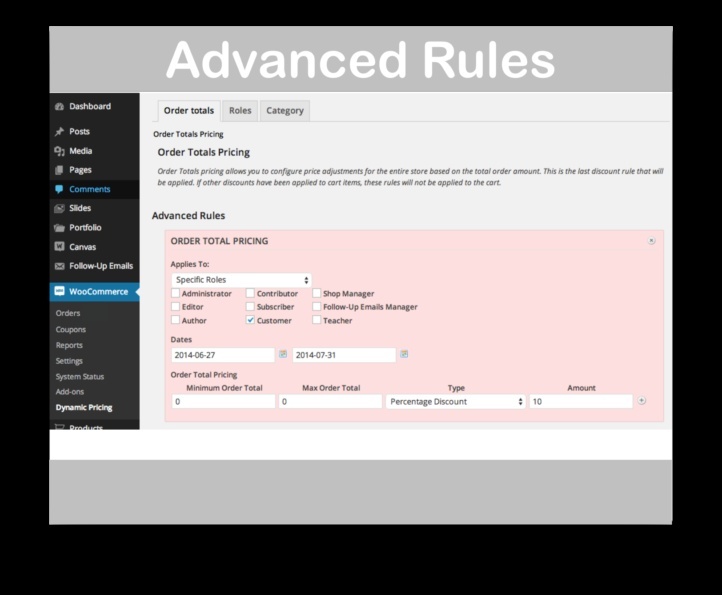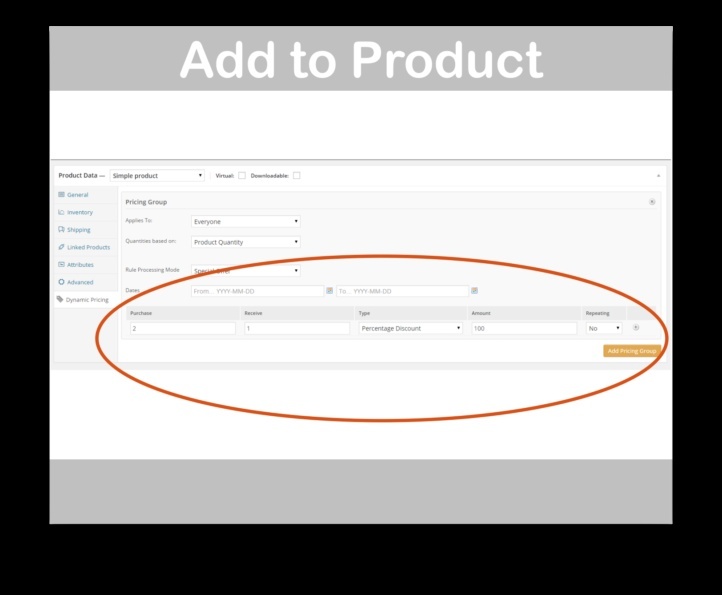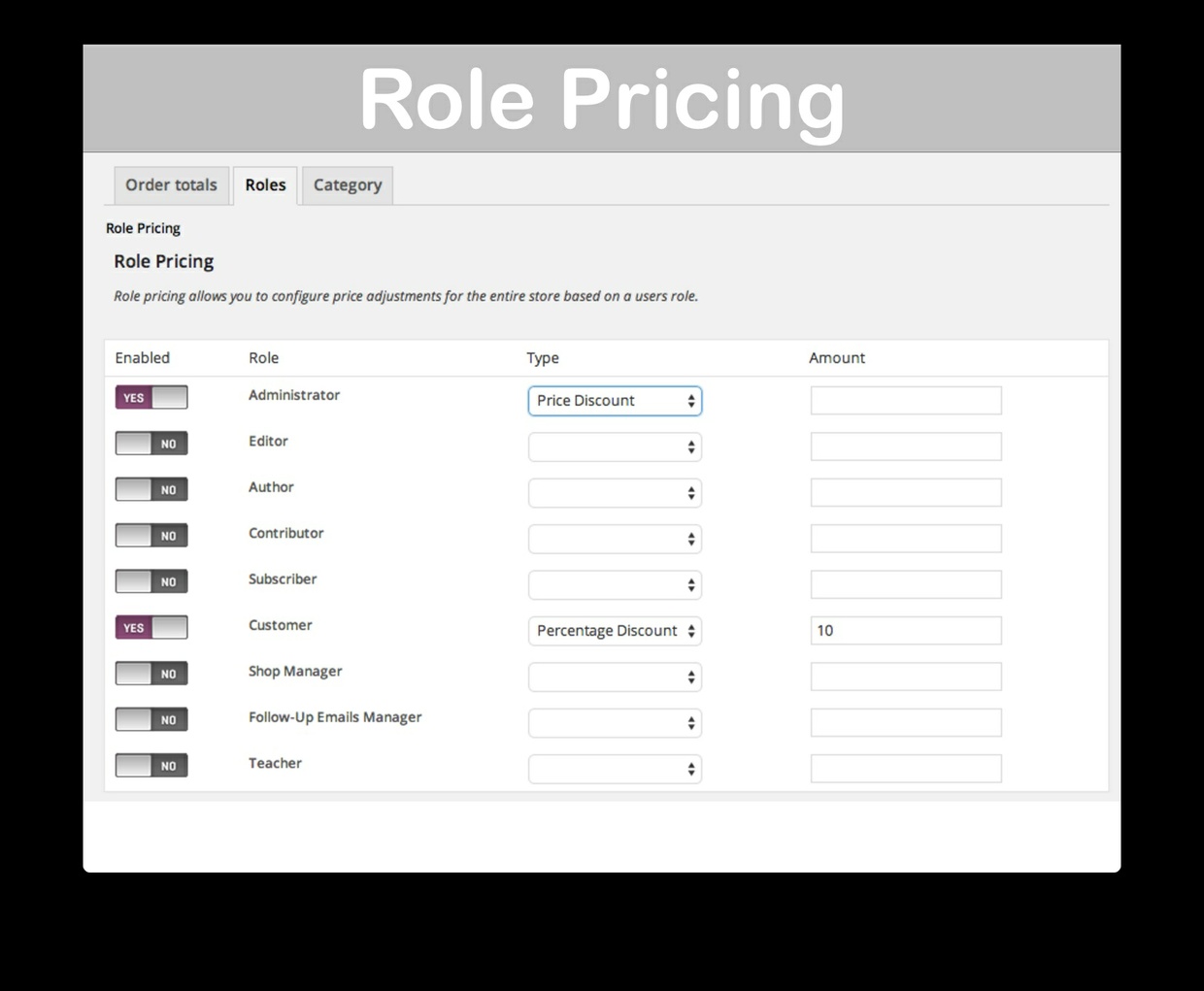 WooCommerce Dynamic Pricing Extension
WooCommerce Dynamic Pricing 3.1.4 Extension
---
WooCommerce Dynamic Pricing Extension Version : 3.1.4

WooCommerce Dynamic Pricing Extension: Create four types of bulk discounts and price adjustments. The most flexible WooCommerce pricing available! Pricing incentives for customers generate loyalty and more sales.

---
Exactly the same! This is the EXACT same plugin (Version 3.1.4) being distributed by WooCommerce.com
---
WooCommerce Dynamic Pricing Plugin: Why You Need ItPowerful, Flexible Pricing :Discounts give customers an incentive to buy more– and buy from you!This plugin gives you extreme control over setting discounts– based on dollar amount or percentages. You can even set discounts to only apply if your customers purchase a specific quantity of products.Member Awards / Discounts :WooCommerce Dynamic Pricing Plugin lets you configure discounts based on roles you assign to customers. For instance, assign different discounts to users in different 'membership' levels.Discounts by Category or Role :You can apply a discount to all products in a certain category, or to all shoppers who are assigned a specific role. Advanced category pricing lets you create discounts that combine product category and role for the most sophisticated discount offers.
---
Buy Now============================================You'll get a download link immediately after purchase============================================Lower price.You'll Receive Original Product.We Purchase And Download From Original Authors.You'll Receive Untouched And Unmodified Files.Original files without malware, viruses, or advertising.All products work on an unlimited number of websites (domains) (unlimited license).All products are available by direct links.Product Last Updated.Download WooCommerce Dynamic Pricing.You'll receive the exact .zip file you would download from the original author. If you buy from here, you can save your money up to 99% and 100% virus free.View
https://woocommerce.com/products/dynamic-pricing/

You'll get a 133.4KB .ZIP file.
More products from WooCommerce Plugins Extensions