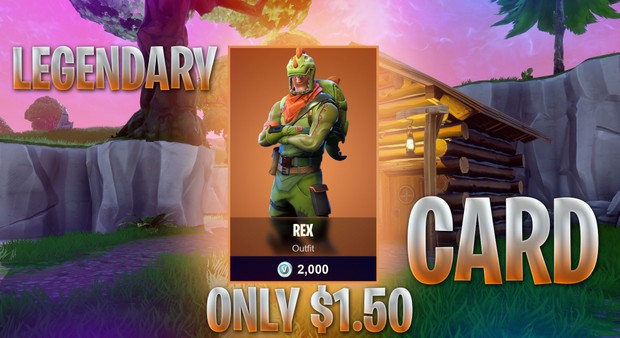 Fortnite Battle Royale - Legendary Store Characters (All legendary fortnite skin renders)
What will you get?
When you download this product, you will get a psd file which contains a legendary store card (line in the photo). It contains all of the fortnite legendary character renders which are currently in the game. You can change the character on the card and the name on the card. Also the price of the card can be edited, and the owned icon is already there for you to use.

Why should I get this template?
This is an easy way to have all of the fortnite legendary character renders which you can use to make thumbnails. Also, you can use the character cards to help you get more views on YouTube videos.

What do I need once the product has downloaded?
Once you have downloaded the product, you will need to have photoshop to be able to open it. You don't need to have much knowledge of photoshop to use this template, as the changes you can make are very easy to do.

How can I use this template?
This template can be used how ever you want. However you cannot re-sell this product or give it away.

How do I contact you?
You can contact me buy clicking contact in the top bar. You can also message me on twitter (@DripsDzn) if you find that easier.
You'll get 1 file (23.1MB)
More products from Nano Arts