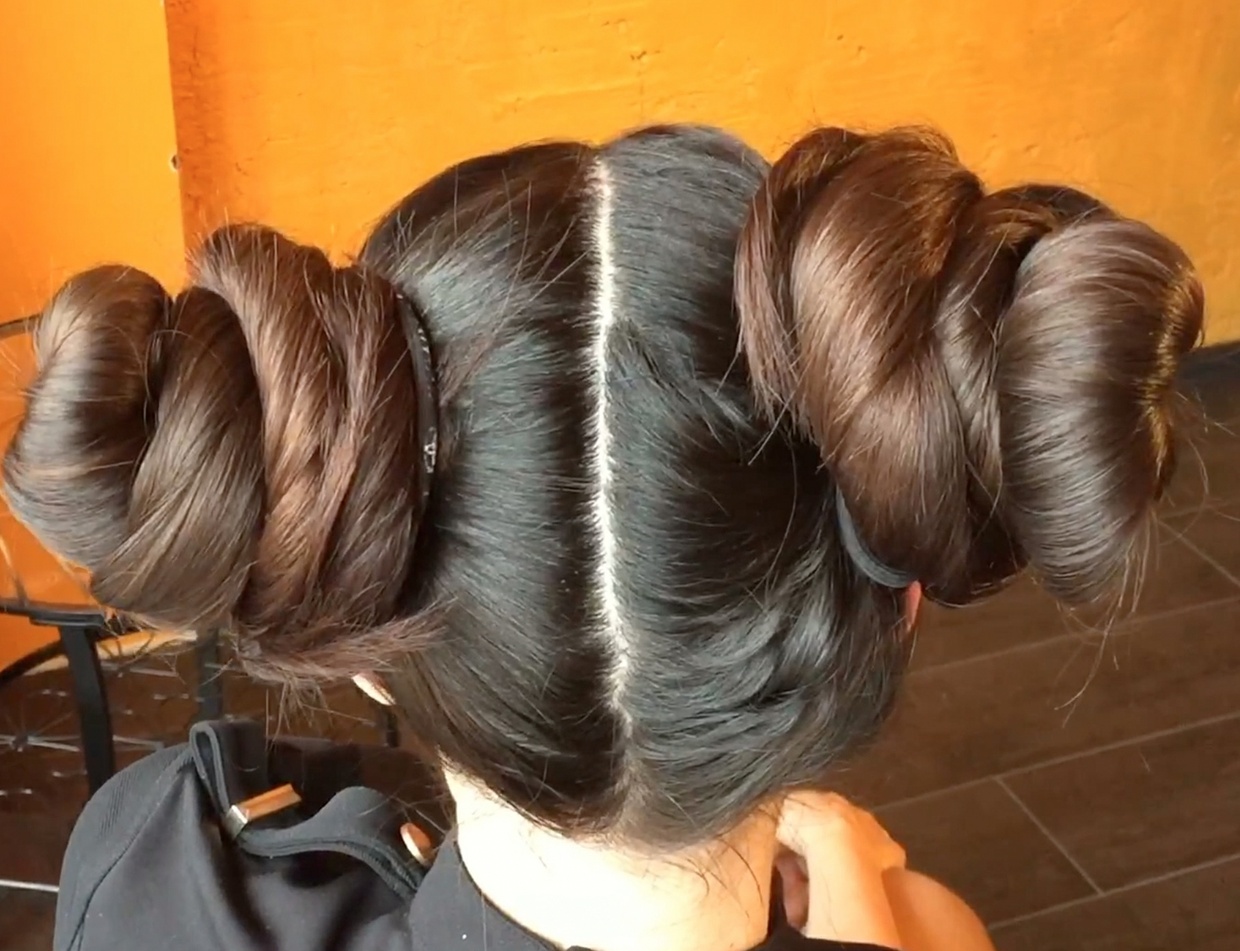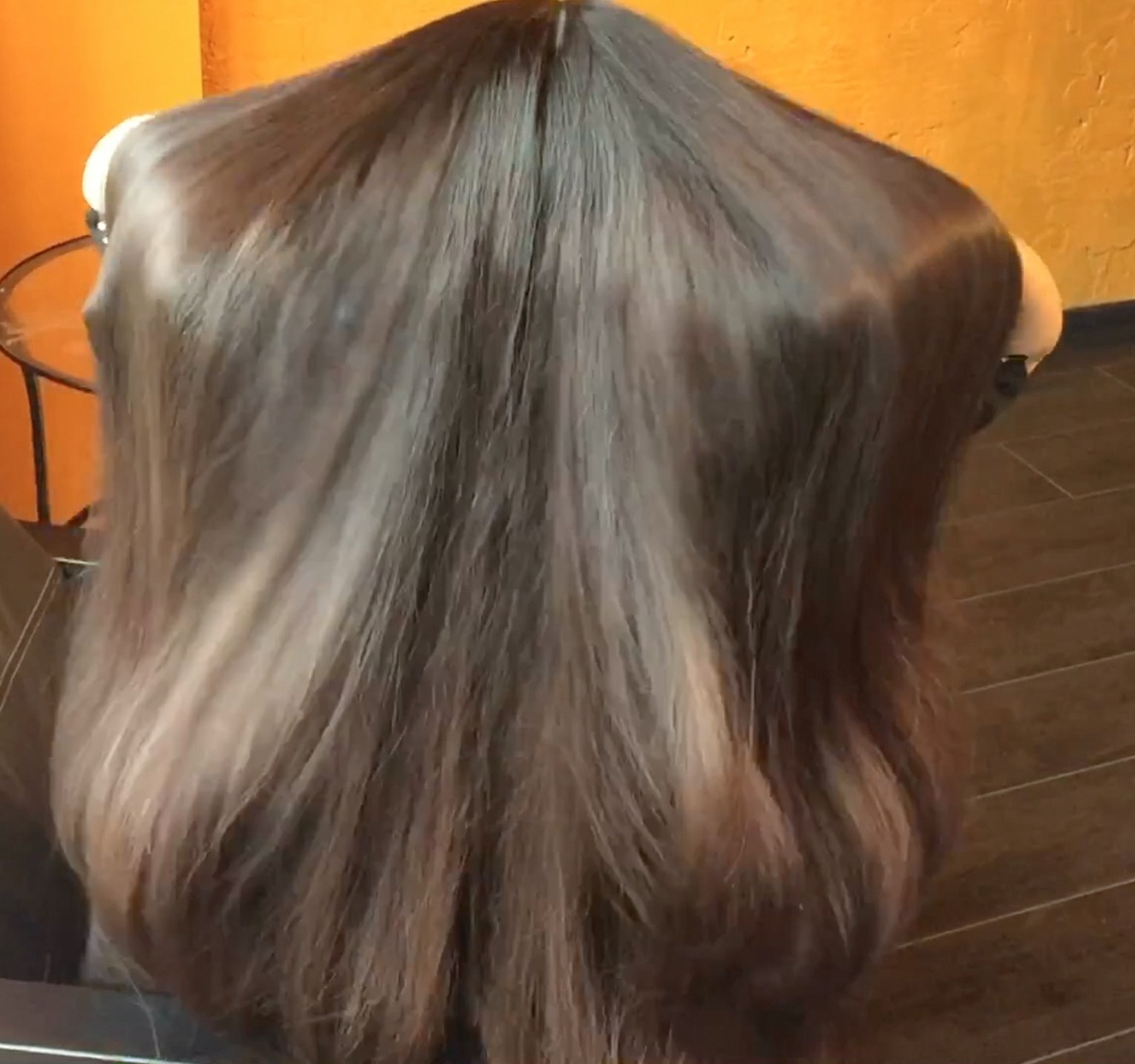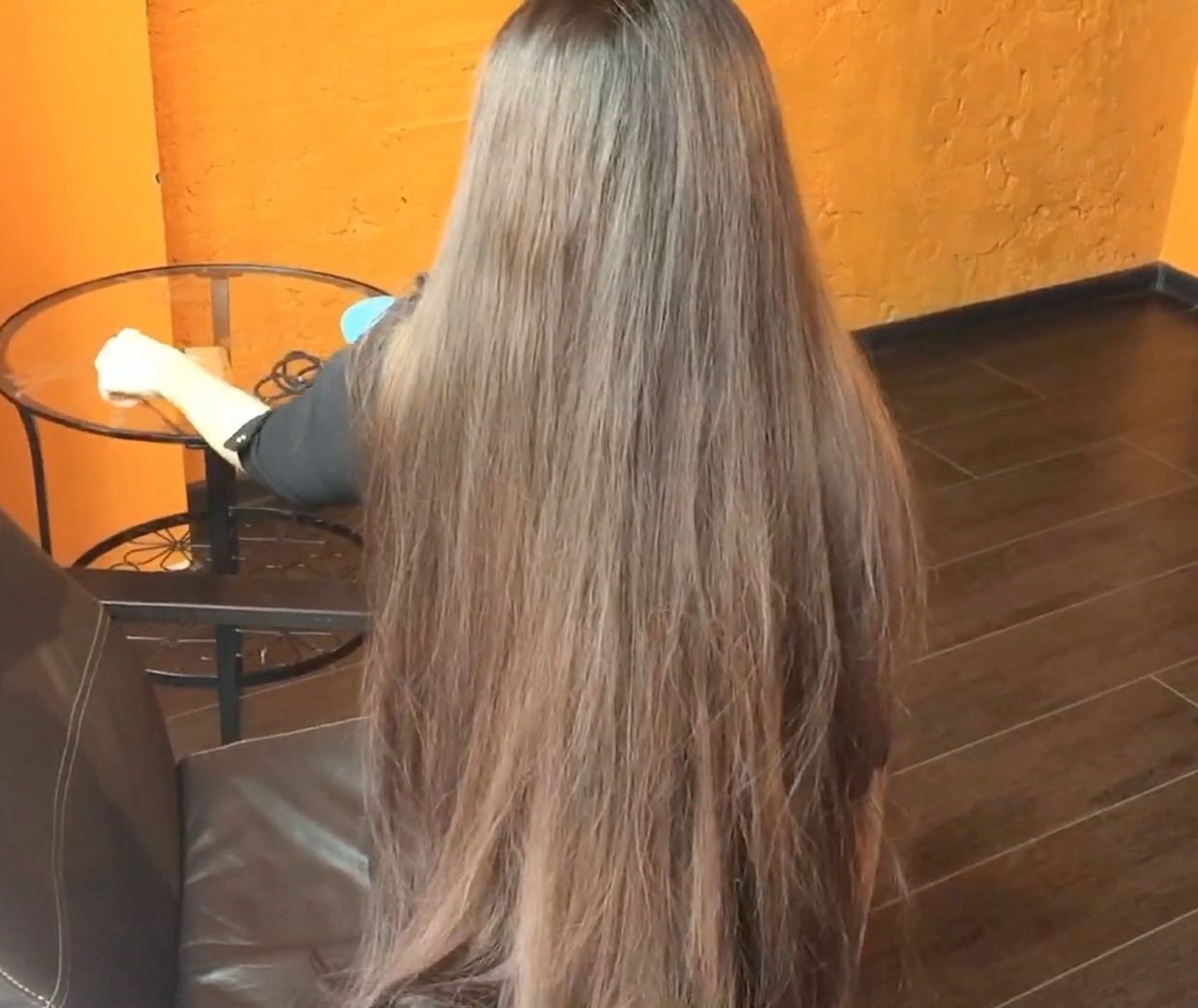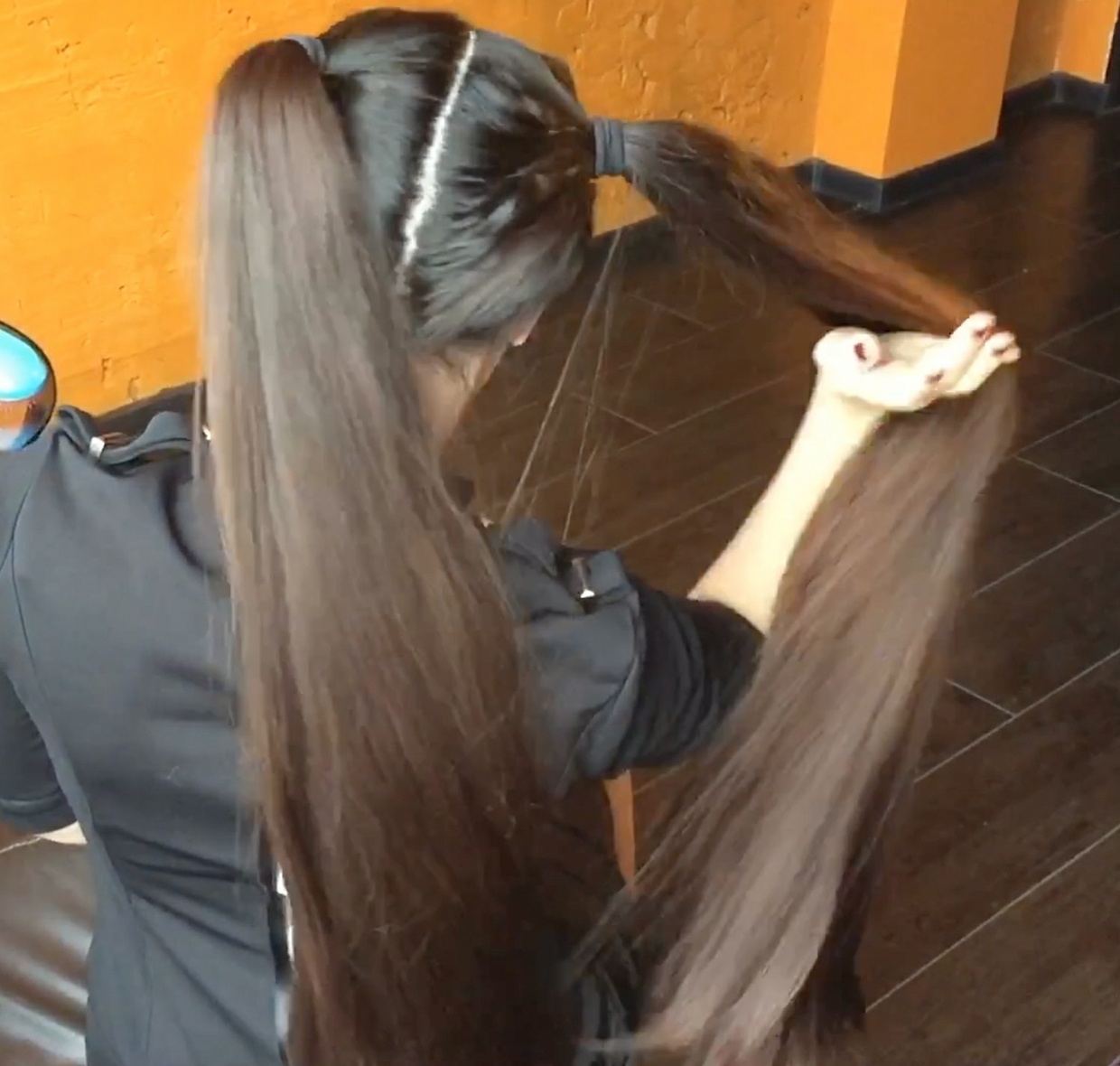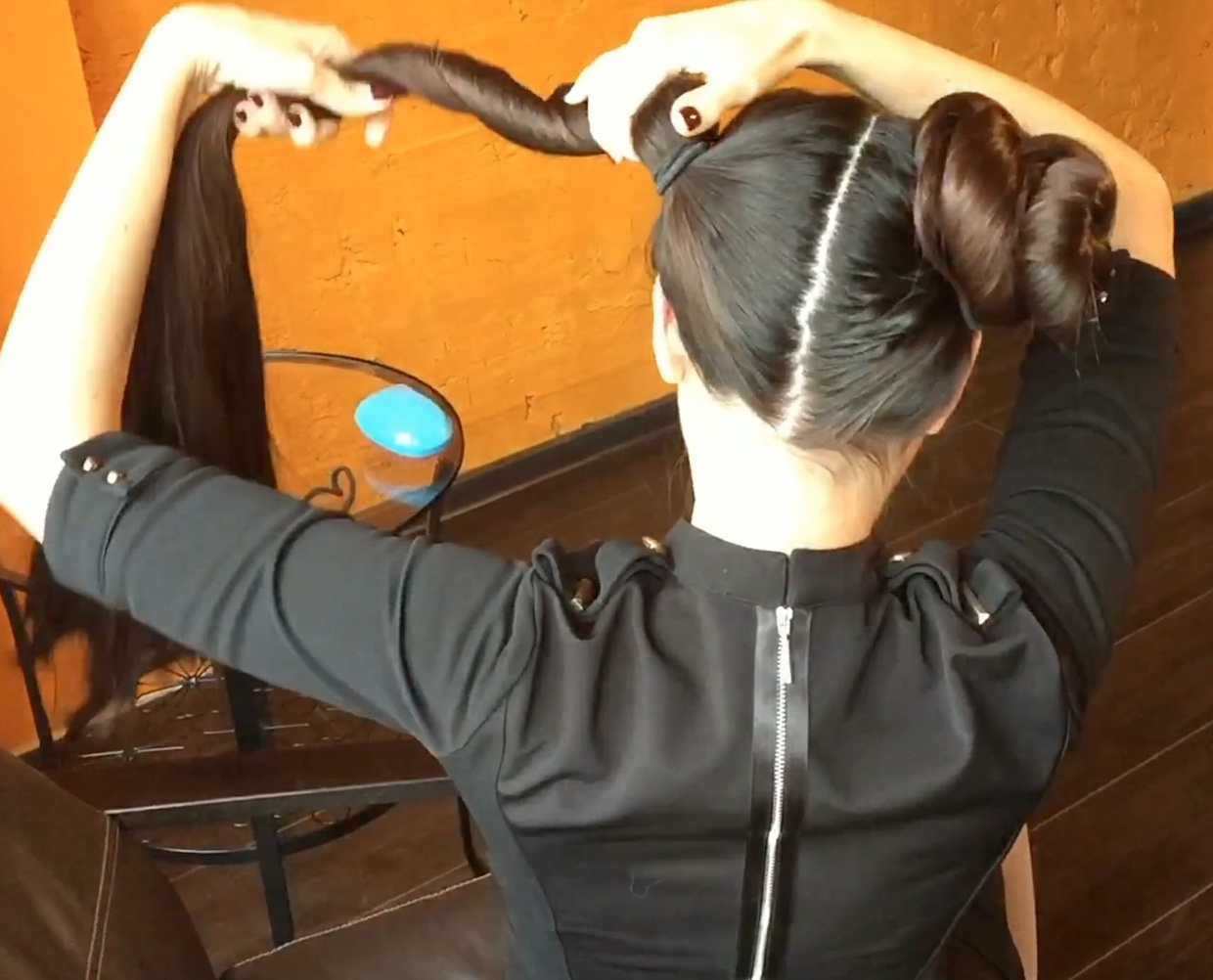 VIDEO - Mila´s double sidebuns
Preview: 
https://www.youtube.com/watch?v=rkVodpZbauA
Mila´s hair is so thick that it is almost unbelievable! We haven´t measured her ponytail circumference yet, but we would guess that it would be around 6 inches thick, which is a LOT of hair.
One thing to really think about is that the normal ponytail circumference of a normal girl with average hair, is 3-3,5 inches. 
When a ponytail measures 6 inches in circumference, it means it is 4 times as much hair as in a ponytail which is 3 inches, yes, not only double even though the number is the double, but 4 times as much hair, so describing how thick Mila´s hair is would be to say that you put 4 girls with amazing classic length hair together, and then you would have Mila.
When a girl has hair this thick as well as being a great length (classic length, starting to become thigh length soon (her goal is knee length)), then you know the buns will be big.
Why make one big bun when you can make two? Mila is totally rocking this super cute and beautiful style, wearing two big buns on each side of her head, and this video features her incredibly super silky and shiny, healthy hair being played with and put into those buns, and then releasing them for you.
Mila is a very proffesional long hair model, so if you like a lot of hair, and excellent hair play, get this video now!
In this video, you will see double buns and bundrops, long hair parting, long hair play and display, running her fingers through her hair, hair brushing, double ponytails, hair swinging and swaying and much more!
This video is over 8 minutes in length.
If you buy this video within the first 24 hours, you will get a discount of 20%!
Discount code: discount
You'll get a 1.3GB .MP4 file.
More products from RealRapunzels