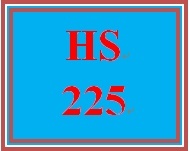 HS 225 Week 2 Case Management Brochure
Entire Course Link
https://uopcourses.com/
https://plus.google.com/u/0/108200033792883877670/posts/dWT4sDYbQKM
 HS 225 Week 2 Case Management Brochure 
Use an Internet search engine to search for content regarding case management.
Develop a list of key terms and processes related to case management.
Create a brochure using the Brochure Builder template.
Include the following:   
What is case management?  
Identify case management challenges.  
What is an individual service plan?  
List the categories of case management.  
Click the Assignment Files tab to submit your assignment.
NOTE: I occasionally hear that students experience trouble with the Brochure Builder. Please remember that the UOP has Tech Support available 24/7.  Also, I will accept the brochure using another program, such as Publisher, as long as the brochure meets all stated criteria.
I do understand that space is limited for this assignment. Therefore, in-text citations are not required as long as direct quotes are not used. However, students should include a full reference for sources used on one panel of the brochure.
You'll get a 603.8KB .PDF file.