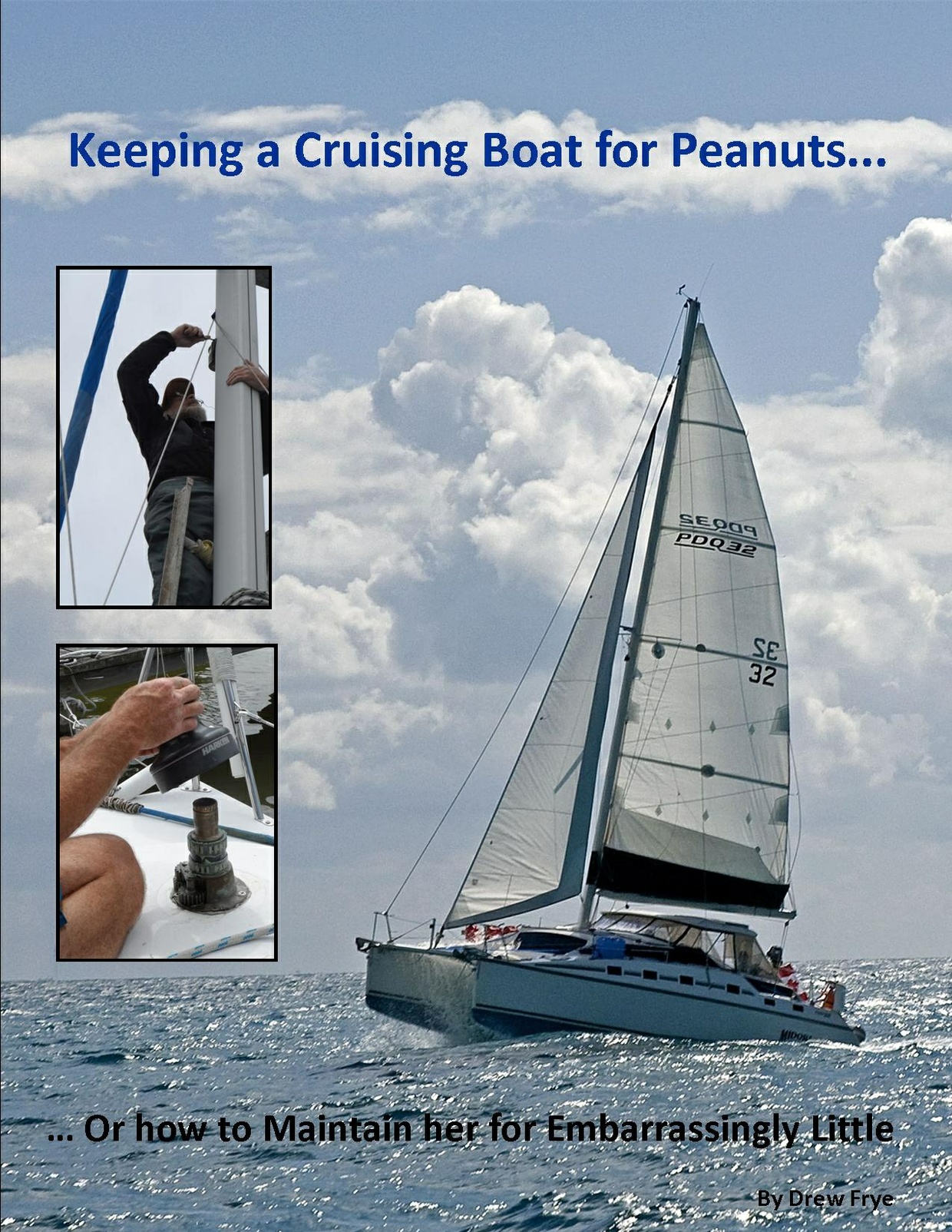 Keeping a Cruising Boat on Peanuts
PDF, 410 pages.

As much as I love sailing, putting my daughter through college and funding my 401K are more important. Transitioning from professional engineer to writer has transformed my habit of living efficiently into a passion for spreading funds thin. I like to think of it as a challenge for the imagination—it's more fun that way.
I've written over 100 equipment reviews and engineering articles for popular sailing magazines, all based on laboratory and hands-on testing. I've spent 30 years learning how to maintain, fix, and upgrade. I've also spent 35 years as a chemical engineer, and my wife thinks I live in my basement shop. 

As a result I've become a fair hand most crafts, never get stuck in the field with something I can't fix, and I've learned to spread money thin, without compromising speed, reliability, or performance. Although I've written on many topics, my wife assures me this is the one I know best.
You'll get a 22.0MB .PDF file.