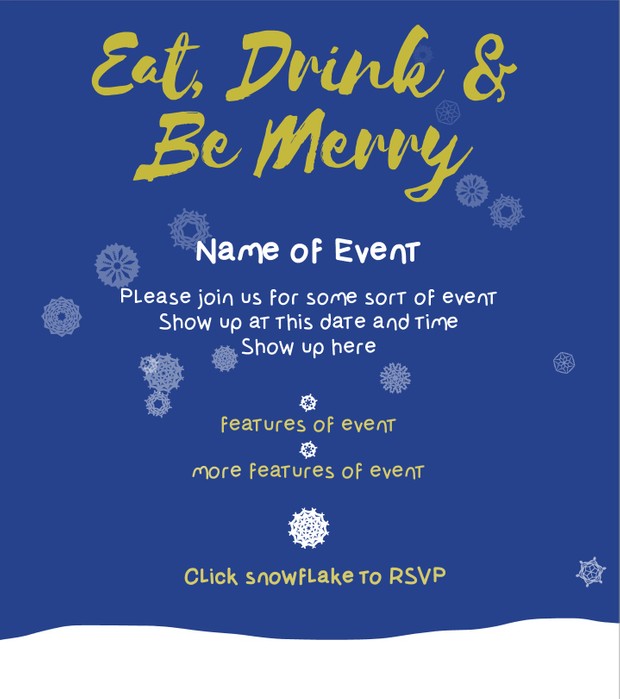 Animated PDF Template-Snowflake Invitation+Bonus font
See video of template here: 
https://www.youtube.com/watch?v=_7BEj1NWGaI
Template for animated pdf. You customize text. Requires Adobe CC 2015 (InDesign, Acrobat Pro)
SPECIAL INSTRUCTIONS AND OTHER NOTES
For falling snowflakes, add whatever you want, leaving snowflakes as they are.
Export to .swf
In Acrobat Pro, FileCreate PDF from fileChoose SWF file
Save & send or publish online with Adobe CC!
Technical support included. For help, just email me! (Address in instructions.txt file)
You'll get 1 file (2.0MB)
More products from Sharasfont Shop