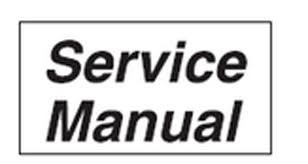 YAMAHA WAVERUNNER JETSKI XLT1200 XLT 1200 WORKSHOP MANUAL
YAMAHA WAVERUNNER JETSKI XLT1200 XLT 1200 WORKSHOP SERVICE REPAIR MANUAL

OWNERS MANUAL AND PARTS CATALOG ALSO INCLUDED WITH THIS MANUAL

ENGINE COVERED:
1176 cc 2-STROKE WATER-COOLED ENGINE

CONTENTS:
GENERAL INFORMATION
SPECIFICATIONS
PERIODIC INSPECTION
ADJUSTMENT
FUEL SYSTEM
OIL/FUEL TANK
INTAKE DUCT & SILENCER
CARBURETOR UNIT
POWER UNIT
EXHAUST/MUFFLER ASSEMBLY
EXHAUST MANIFOLD
YPVS SYSTEM
CYLINDER HEAD/CYLINDER
GENERATOR SYSTEM
STARTER MOTOR
CRANKCASE/CRANKSHAFT
JET PUMP UNIT
TRANSOM PLATE & HOSES
ELECTRICAL SYSTEM
IGNITION SYSTEM
STARTING SYSTEM
CHARGING SYSTEM
INDICATION SYSTEM
HANDLEBAR/STEERING
REMOTE CONTROL
EXHAUST SYSTEM
ENGINE MOUNT
HULL AND HOOD
TROUBLE ANALYSIS
WIRING DIAGRAM

This is a very comprehensive manual (DOWNLOAD in PDF format) for YAMAHA WAVERUNNER JETSKI XLT1200, Features detailed exploded views. This is the same manual that technicians use to fix your vehicles. Manual covers detailed and complete step-by-step written procedures with pictures and diagrams, fully printable-selected pages or whole manual, illustrated. So, you will not be disappointed. This is the manual for Repairs, Maintenance & servicing.
You'll get 1 file (14.6MB)