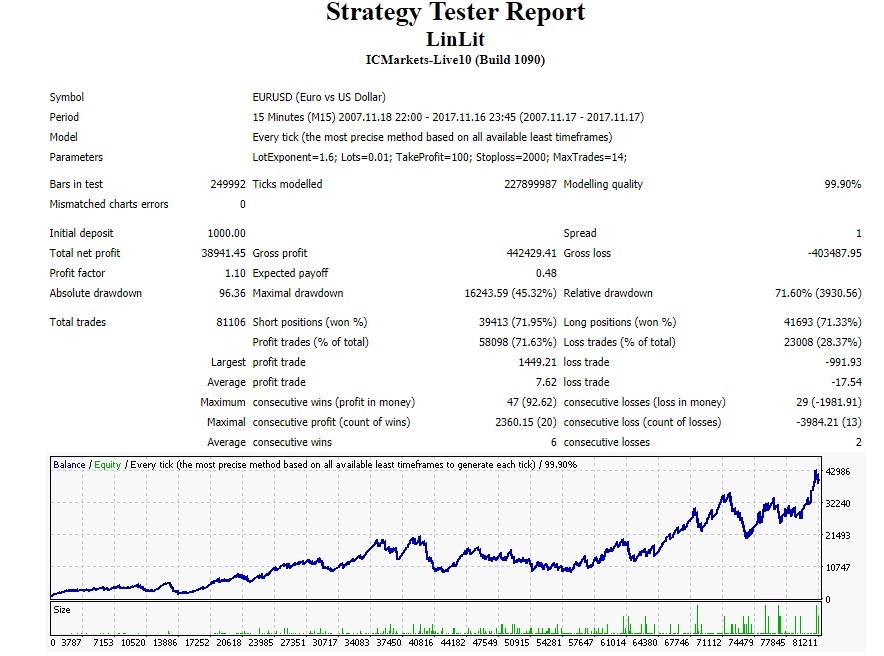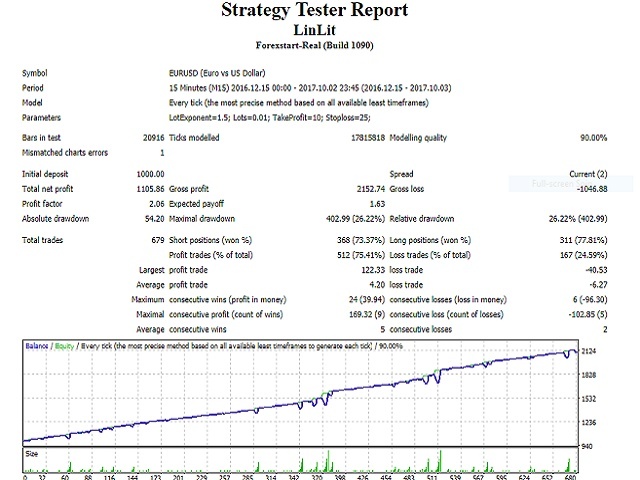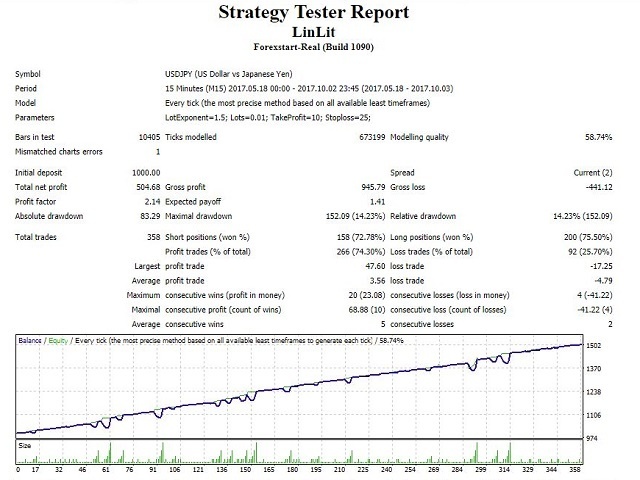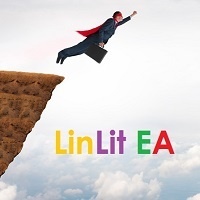 LinLit EA - Best Profitable Forex EA In The World. Forex Strategy So Far Maximum Profit
LinLit EA
EURUSD - 10 years  99,9% Backtest - 2007.11.18  - 2017.11.16 
Initial deposit  $1000 turns into $40,000
http://linlit.com/StrategyTester.htm
Best Broker for LinLit EA is 
http://linlit.com/broker.htm
leverage 1:500
Very easy ways to make. Very fast profit.
Martingale + Grid.
Recommended leverage: 500:1 and up
Recommended Investment Deposit - Start with 0.01: 
1000   - very risky 
5000   - average risk 
10,000 - minimum risk
You can Download DEMO version here:
http://linlit.com/LinLit.zip
- Starting lot is set to 1 and most of the variables are disabled
It is not recommended to use the EA on the days of major news releases, as well as on days where high volatility is expected. 
Recommended time-frame is M15.
You can use on any major Forex currency pairs, but we recommend: EURUSD, USDJPY, AUDUSD, EURJPY
The trading robot opens positions based on signals from the resistance indicator from M15 TF - Logic Bar Bar2 + RSI
It has the option to close positions by take profit and stop loss. 
Real operation monitoring can be found here:
http://www.myfxbook.com/members/muzzyshop
Input parameters:
LotExponent    - #Lot Multiplier For The Second And Subsequent Orders
Lots                 - #Lots to Trade
TakeProfit        - #Take Profit In Points
Stoploss          - #Stop Loss in Points
Max Trades     - #Maximum number of Trades
You'll get a 480.7KB .ZIP file.