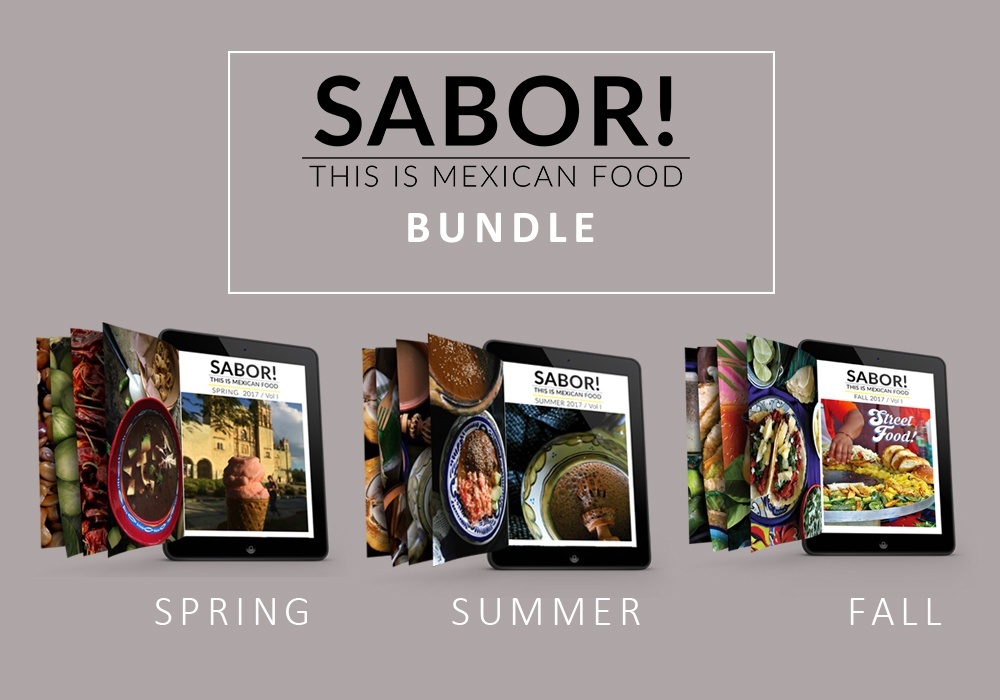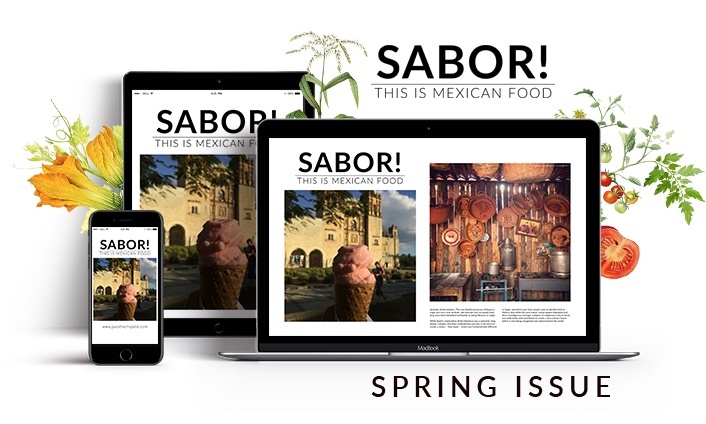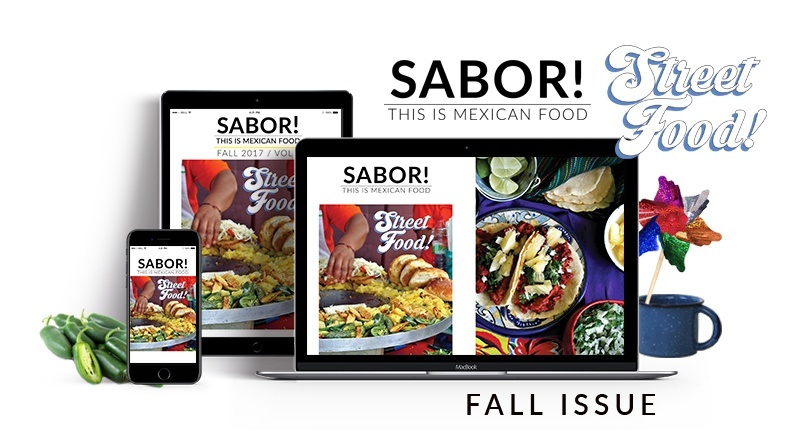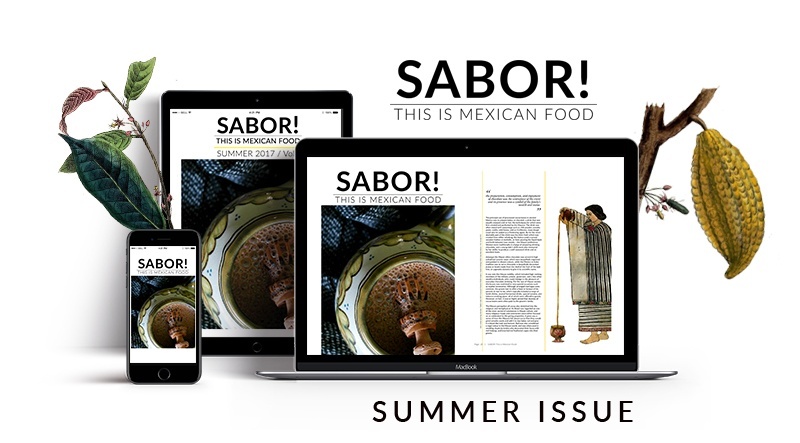 3 Issues Bundle of SABOR! This is Mexican Food Magazine
SABOR! This is Mexican Food Magazine Takes you to the wonderful world of Mexican gastronomy, celebrating the flavours, ingredients and traditions from a world-acclaimed cuisine, learn to cook with confidence authentic recipes and discover the fascinating stories behind them.
Rocio Carvajal brings together her internationally recognised expertise in gastronomic heritage through thought-provoking and accessible articles that open a window to understand and appreciate Mexico's complex and often misunderstood culinary traditions. She guides you to unveil the secrets to prepare the delicious recipes that bring families together and help you fully enjoy the making of your own traditions.
This bundle includes the Spring, Summer and Fall Issues.
----------------------------------------------------------------------------
Spring Issue 2017
The grand Mexican gastronomy is so much more than just guacamole and what Tex-Mex food might want you to believe.
It is the heart and soul of Mexico's hospitality, a vast universe of flavours, stories and ingredients that came from the Far East, Europe and Africa that were transformed into the lavish dishes that built a world-acclaimed cuisine.
Through 8 in depth articles you will find how Mexican gastronomy evolved from its pre- Columbian origins to become the most compelling national cookbook that brought together the Old and New world.

Discover the essence of the origins of Mexican food in a compelling work that is accessible as it is thought provoking, with mouthwatering traditional recipes such as corn tortillas, and classic techniques to prepare authentic salsas. They will inspire you to create your own traditions and feed your friends and family with love, history and great food.
----------------------------------------------------------------------------
Summer Issue 2017
Did you know that one of Mexico's ancient gastronomic traditions became the world's most-desired guilty pleasure? Chocolate!

From the days of the Maya splendour, chocolate has been associated with refinement, sophistication, and decadence. Cocoa has inspired the most extraordinary recipes, sweet and savoury and now you can enjoy discovering its fascinating origins and even replicate the Aztec emperor's favourite drink.

Discover its extraordinary history from pre-Columbian times when entire empires worshiped cocoa and how chocolate ruled the colonial tables after the Spanish conquest of Mexico 4 in depth-articles including the history of the famous Mole Poblano that is spiced with chocolate.
Enjoy 7 delicious traditional recipes, from chocolate tamales to the Aztec emperor's favourite cocoa drink that you can prepare at home.

Get ready to start a wonderful journey, after all every time you eat chocolate in any form or preparation you are enjoying more than 4000 years of cultural history!
----------------------------------------------------------------------------
Fall issue 2017
Day or night, the busy streets of Mexico's towns and cities are constantly buzzing with music, people, and the delicious smells that emanate from an unimaginable and amazing range of foods, snacks, and drinks!

Discover the extraordinary history of Mexico's street food culture from pre-Columbian times, to the colonial period and the way mega cities cope to feed its inhabitants, this issue is for all adventurers like you who seek to challenge convention and embrace the exploration of other world cuisines as a life-enhancing experience.

Get ready to start a wonderful journey, with delicious recipes and articles exploring the captivating stories of immigration, creativity, and amazing ingredients that have made Mexican street food absolutely irresistible!
You'll get a 25.5MB .ZIP file.
More products from SABOR