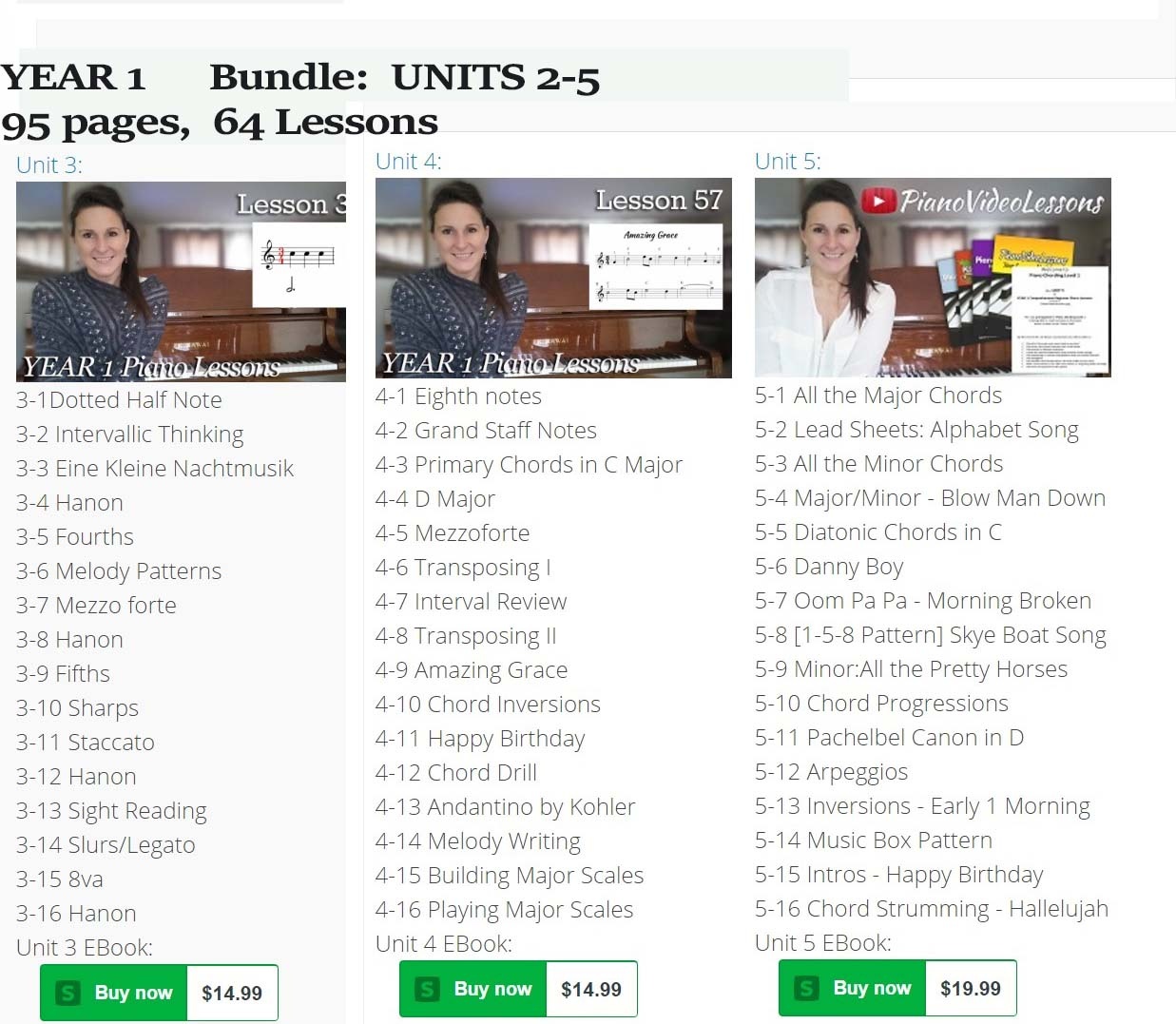 Year 1 - Units 3-5 Bundle
This is a bundle of the 3 ebooks used for Units 3-5 of Year 1 Comprehensive Beginner Piano Lessons.  
Sold separately, these books are $49.97.  
Get the bundle for just $39.99 
73 pages, 48 lessons, file size: 30MB
Video lessons for these units are found here:
http://courses.pianovideolessons.com/courses/year-1-unit-3/
You'll get a 29.8MB .PDF file.
More products from pianovideolessons