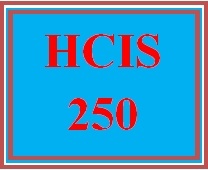 HCIS 250 Week 1 Practice Management Software Worksheet
Entire Course Link
https://zh.scribd.com/document/340327850/Uop-Tutorial
 HCIS 250 Week 1 Practice Management Software Worksheet 
Complete the Practice Management Software Worksheet.
Click the Assignment Files tab to submit your assignment.
Practice Management Software Worksheet 
Open your web browser and search for practice management software used in health care facilities. 
Use the following keywords when completing your search:   
Health Care Practice Management Software  
Health Care Practice Management System Software  
Health Care Offices Practice Management Software   
Select and research three health care practice management systems. 
Complete the table below identifying the practice management system software you selected and researched. An example has been provided for you.                                                          
Practice Management System
Describe the Practice Management System Selected
Describe the Features Included
McKesson Practice Plus
 This practice management system connects the clinical and administration tasks to enhance health care practice workflows. It is designed to support a high volume of variable transactions and manage front- and back-end workflows.    
Captures patient demographic information  
Appointment scheduling  
Maintaining lists of insurance payers             
Write 50- to 150-word responses to the following questions. Use your own words and provide examples to support your answers.    
Identify the importance of practice management programs in ensuring consistency in patient information.      
Describe vendor choices and certification standards for electronic health records (EHR).   
Cite any outside sources. For additional information on how to properly cite your sources, check out the Reference and Citation Generator resource in the Center for Writing Excellence.
You'll get a 60.0KB .DOC file.
More products from UopTutorials