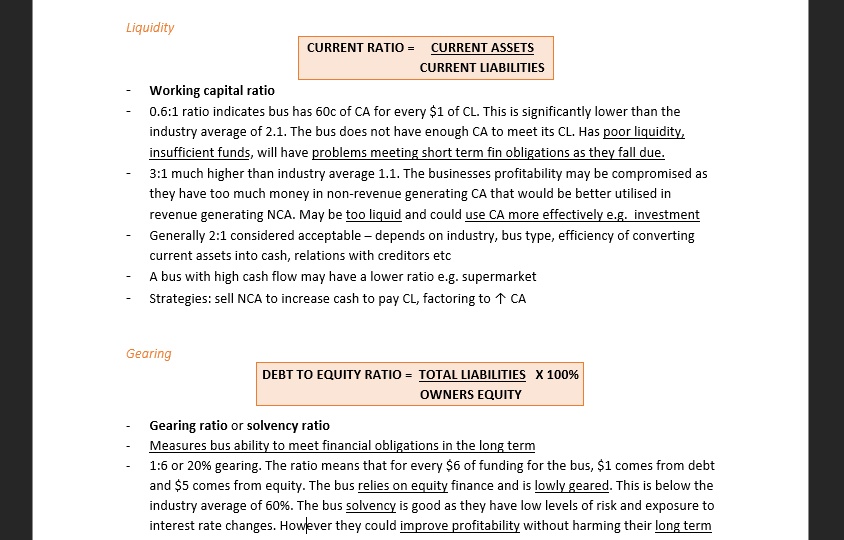 State Ranking HSC Business Studies Study Notes (All 4 Topics)
Hi everyone,
My name is Samantha Hardman. I graduated from Mount St Benedict College in 2016 with an ATAR of 98.45. I was an 'All-Round Achiever' and I placed 14th in the state in Business Studies (out of 17, 000 students) with a mark of 97. 
Why my notes?
Many past HSC students sell their notes online, with the quality and price differing dramatically. Although my notes are not the cheapest on the market, they are of the highest quality. I wrote these notes from scratch, using the textbook and class handouts as a basis. I also incorporated additional information, statistics and examples into these notes that I researched online. These notes have been carefully constructed to ensure they cover ALL syllabus dot points. They are comprehensive but concise – 16 pages per topic. 
Who are these notes suitable for?
Any Business Studies student.
Current year 12 students have the HSC Exam coming up very soon, and having a set of good quality notes behind you can make all the difference. Even if you are confident with the subject, you may be interested in purchasing these notes to see what it takes to achieve a state rank rather than a high band 6. These notes are also popular with year 11 students that are looking to get a 'head start' on year 12.
What is the price?
$35 
Keep in mind I have spent hundreds of hours perfecting these notes.State ranking tutoring often costs around $40-60 for ONE lesson whereas a one-off payment of $35 for a complete set of notes is much more affordable.
This is your HSC – your final year of schooling and for many an important year as it's the first step in the university process. A few marks could mean the difference between getting into your first or second course preference. Investing in a set of good quality notes is more than worthwhile.
I have a question regarding your notes?
Email me at
[email protected]
You'll get a 193.0KB .DOCX file.
More products from SamanthaHardman