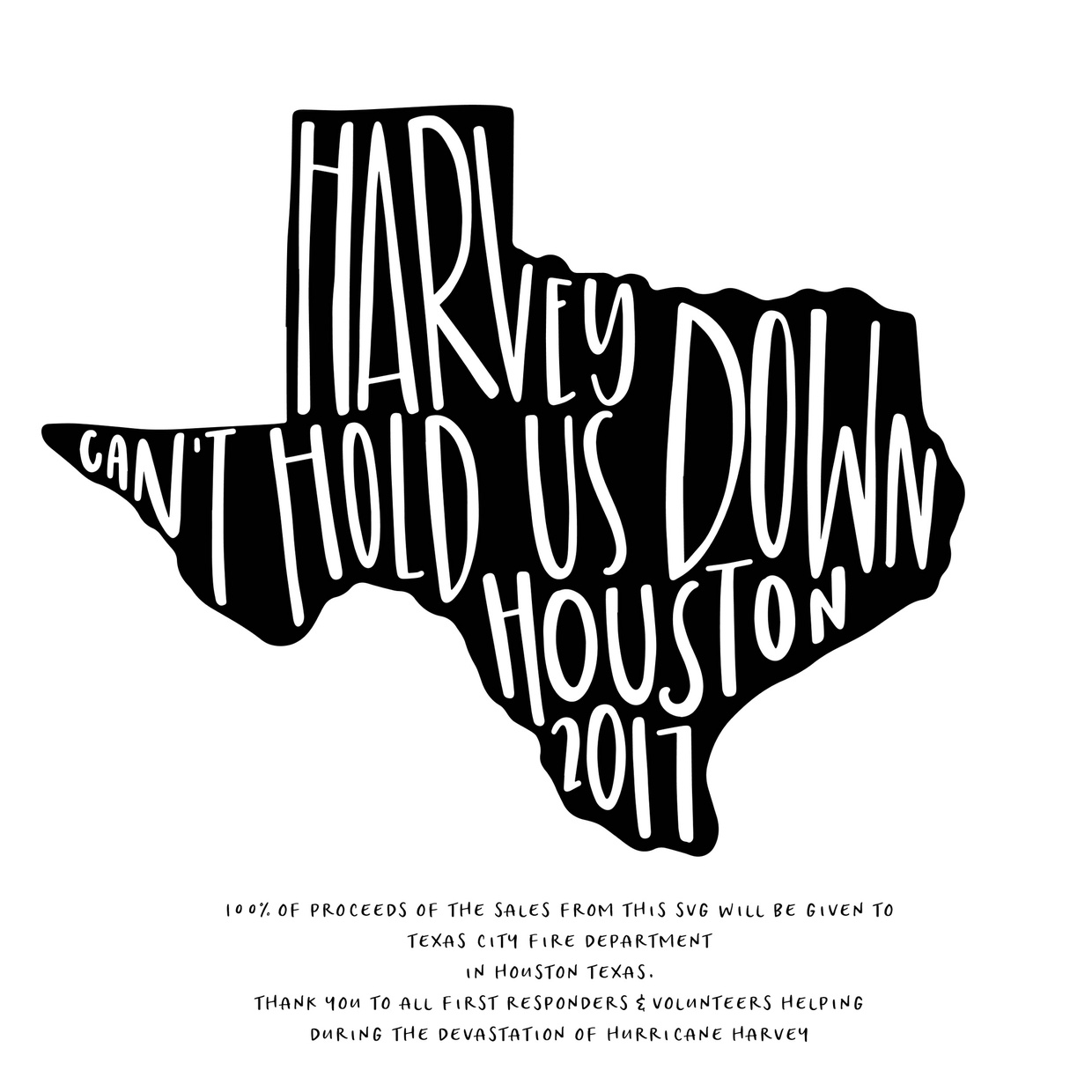 Harvey Can't Hold Us Down - Houston 2017 SVG
Everyone knows whats going on down in the Houston area (and other parts of southern Texas!) and OTSS would LOVE to give back. I created this SVG file with my cousin, Chris, & his "fire family" in mind. Texas City Fire Department has been running non stop along with other rescues down in the area. There are firemen who have worked 3-4 days at a time and sacrificing their own personal belongings and time with their family to help others.

 

I am donating 100% of all proceeds to the Texas City Fire Department. This SVG file is $5. If you have no need for the SVG file, please feel free donate any amount that can help them and their department continue to help the relief efforts going on in their city.

You can ABSOLUTELY use this SVG to create items for you to resell to raise money for other organizations who need funds. PLEASE do. Let us band together and help one another.
You'll get a 827.3KB .ZIP file.
More products from On The Spot Studio