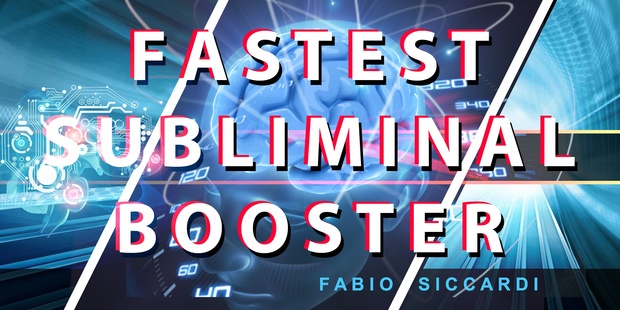 ULTIMATE★FASTEST SUBLIMINAL BOOSTER★ SUPERCHARGE YOUR RESULTS
You can Get $4 Discount if you pay with Bitcoins.
Please send an email to
[email protected]
for more information!
Click on the link below if you have any problem to puchase unrelated to your credit or debit card.
https://sowl.co/2gTQU
DO NOT LISTEN TO THIS TRACK IF YOU ARE USING ALPHA MALE/ALPHA FEMALE, SUPREME CONFIDENCE, DESTROY FEAR, SEXUAL MAGNETISM OR SENSUAL GODDESS and the upcoming SUPER MILLIONAIRE!
Greetings everyone!
We present you the ultimate subliminal booster that has been designed to boost your results significantly.
This track uses the same technology we apply in the paid versions of all the titles.
This is the most powerful Subliminal Booster you can ever find.
How this track is different from the boosters made by others?
Well, we are sure they work, But we use a different method to open your mind to positive changes.
. DESTROYING THE MIND BLOCKS THAT HAVE BEEN FORMED BY YEARS OF NEGATIVE PROGRAMMING.
.REPLACE THEM WITH POSITIVE SUGGESTIONS THAT HELPS YOU MAKE THE POSITIVE CHANGES WITHOUT CAUSING NEGATIVE HEALTH ISSUES.
.APPLYING OUR PREMIUM TECHNOLOGY FOUND ON THE PAID VERSION TO BOOST THE RESULTS.
INSTRUCTIONS:
Please listen to this track for just twice a day. If possible, once in the morning, then before going to bed. Its better to split and have at least 3-4 hours of gap before you listen to this track for the second time. Unlike other topics, its not necessary to listen to this track for many times as it will be counter productive.
You can listen to this track while doing other tasks, or set it to a lower volume and listen to music if you want.
:)
And please use HEADPHONES/EARPHONES.
WARNING:
Do not download this program illegally,or pirate it in anyway. This track contains very strong anti piracy affirmations.
You can listen to this program by making multiple copies as longs its your intention to use it for only yourself.
We reserve our rights to keep the affirmations we used for this program as a trade secret.
You'll get 1 file (41.3MB)