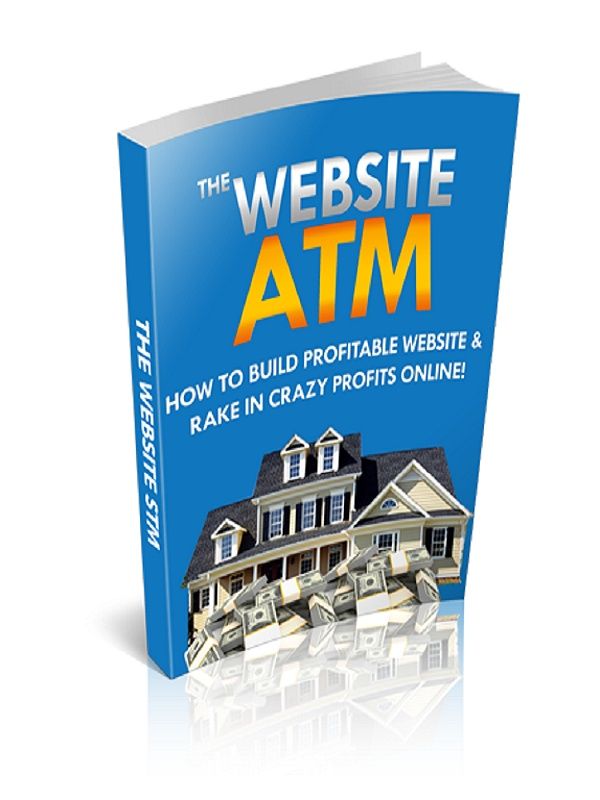 The Website ATM
"Has Anyone Taken The Time To Tell You The TRUTH About Building Profitable Website And How You Can Do It Too?"

This amazing book reveals the secrets no one else is telling you, time-tested and proven strategies that you can use right now to build a profit pulling website. This year 2015, everyone and anyone can generate income online from the comfort of once home, please don't be left out.
All you need is internet connection and a laptop.

The Website ATM will show you the right techniques to build a cash generating website. You will learn everything including the business aspect and the technical aspect as well. Once you've mastered all the easy skills that is highlighted in this book. Building a profitable website is going to be a piece of cake.

Once Zig Ziglar said, "You will get all you want in life if you help enough other people get what they want". This is what inspires me to make this book available and I do not want to see you go through all the pain that I've faced before.

This is what you'll learn from this book:

1. Essential tools you need to build a profit pulling website

2. Doing market research to pick the right niche

3. Key considerations for building a successful website

4. Monetize your site with affiliate marketing, adsense and CPA

5. Building profitable email list

6. Killer web traffic techniques

And much more….


Make Full Use Of All The Strategies And Earn Massive Cash Right Away!

The book is up for grabs for a limited time only! The book's current price is quite low but it can go up at any time, without notice!

Many people have started implementing all the strategies in this book, and most have already begun counting their profits while you are considering whether or not to opt for the book.

There is no time to consider… You will never find another offer at this great price! ORDER NOW, and ensure that you make the most, at the best price!

You'll get a 249.0KB .PDF file.
More products from Noah And Collins