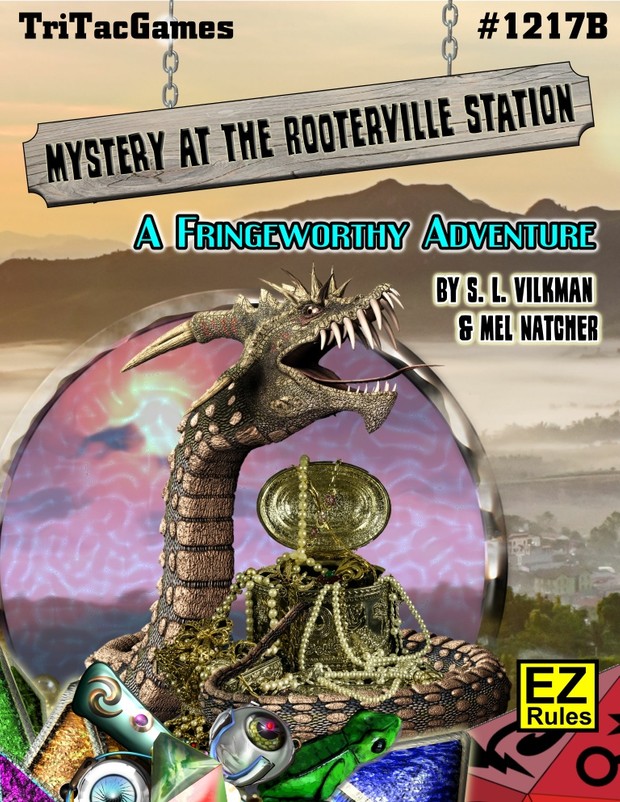 TTG#1217B Mystery at Rooterville Station
Mystery At The Rooterville Station
is an all-new expansion module for Richard Tucholka's Fringeworthy RPG.  
Unusual items, including contraband and crystals, are finding their way to the IDET trading post at Fringe Outpost 217, aka Rooterville Station.
Odd comments from local tradesmen indicate that the items come from Fringe scavengers trading curiosities for services.  But the inhabitants of Station 217 are less concerned with pleasing IDET than with profits, and the local "don't ask, don't tell" policy has made deeper probing into the origin of the items unwise.
Can your Fringeworthy team succeed where others have failed, piercing the silence and uncovering the source of the enigmatic artifacts of Rooterville Station?
Contents Include:


Setup and Encounter Guidelines


Jail Encounter Table


Bar Encounter Table


Bribe Chart


Appendix A: Rooterville Map, People and Environments


Appendix B: Optional Bog Encounter


You'll get 1 file (69.5MB)
More products from Tri Tac Games