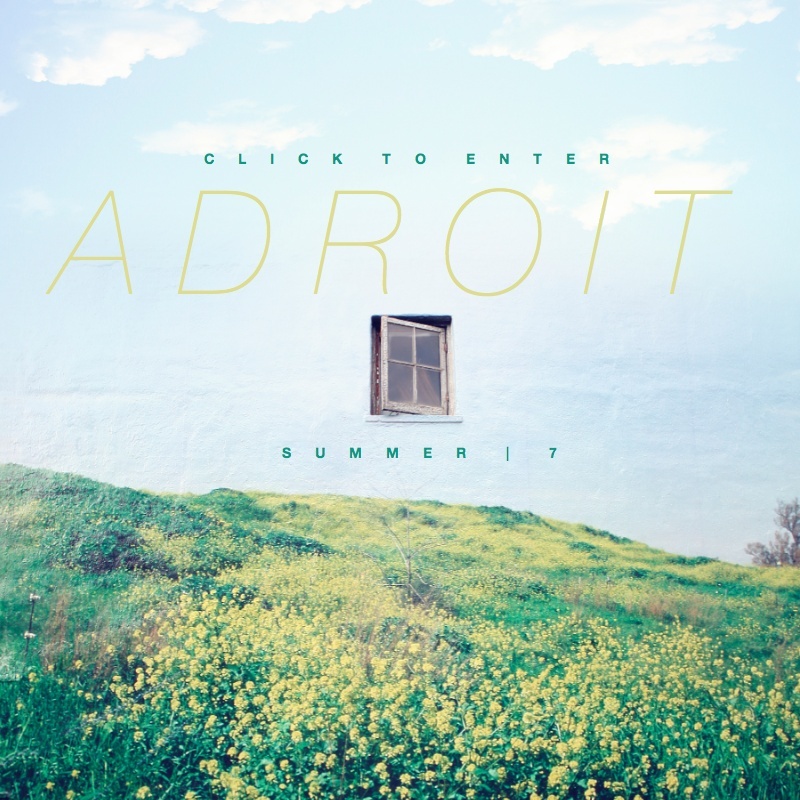 The Adroit Journal - Issue Seven (Summer 2013)
© The Adroit Journal, 2013. Features poetry, literary prose, and art from Matthew Rohrer, Ned Vizzini, Rochelle Hurt, Denver Butson, Yasmin Belkhyr, J. Scott Brownlee, Marlin Barton, Phillip B. Williams, Brandon Courtney, Michael Chitwood, Aaron Anstett, Emily O'Neill, Blake Kimzey, Ellen Bass, BJ Hollars, and more!
You'll get a 9.9MB .PDF file.
More products from Peter LaBerge