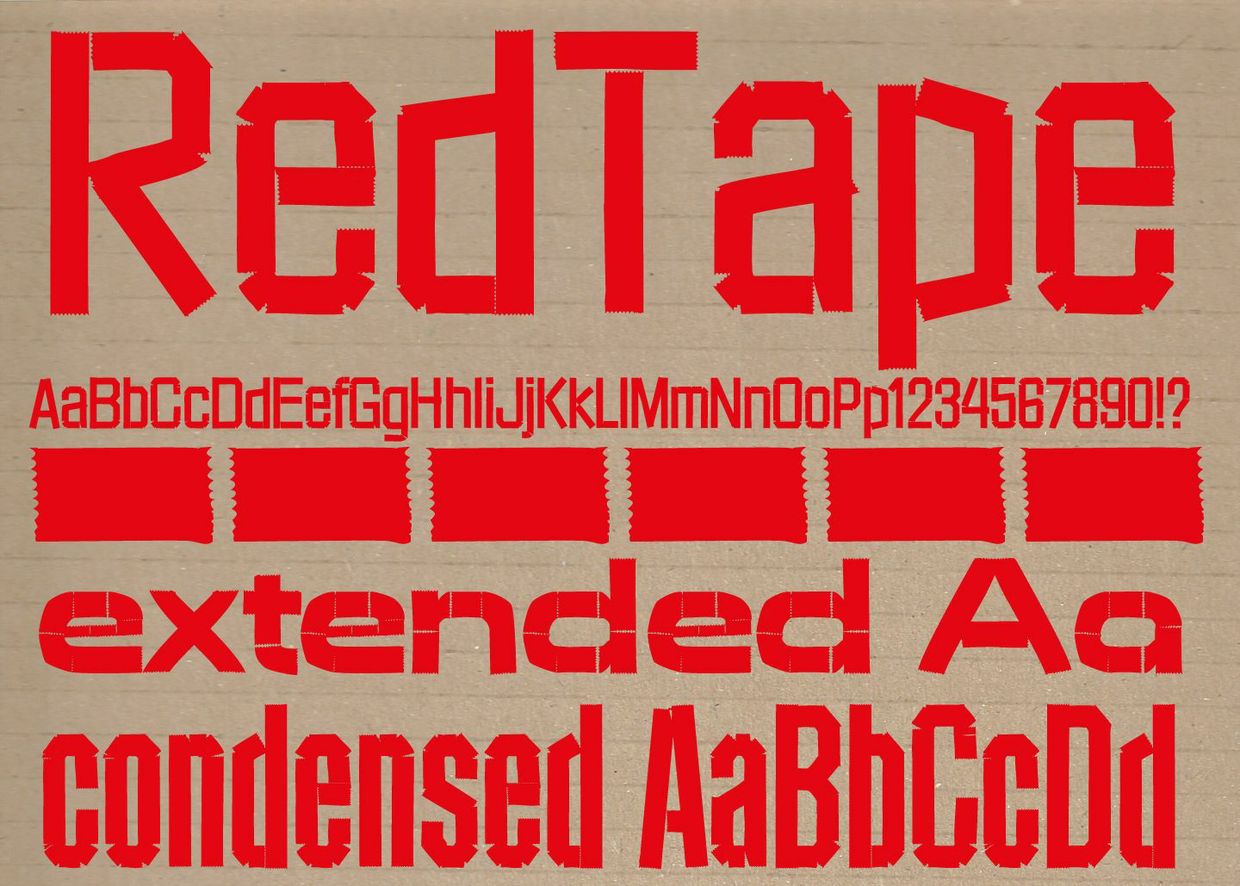 Red Tape
I got the idea for these fonts from an american letterbox, the owner had just pasted his name onto the box with black tape. I chose the name »Red Tape« for its double meaning. Since February 2012 »Red Tape« is part of the permanent exhibition »Type from cuneiform to binary-code« at the »German National Library« in Leipzig. It hangs next to such big names as Bodoni, Garamond, Times, Palatino, DIN, Avantgarde, Eurostyle, Helvetica and other classic designs. I am selling these three font for an exceptional low price. Have fun!
fx93
$44
53e33ca624c10b7388c88db0
You'll get a 197.8KB .ZIP file.