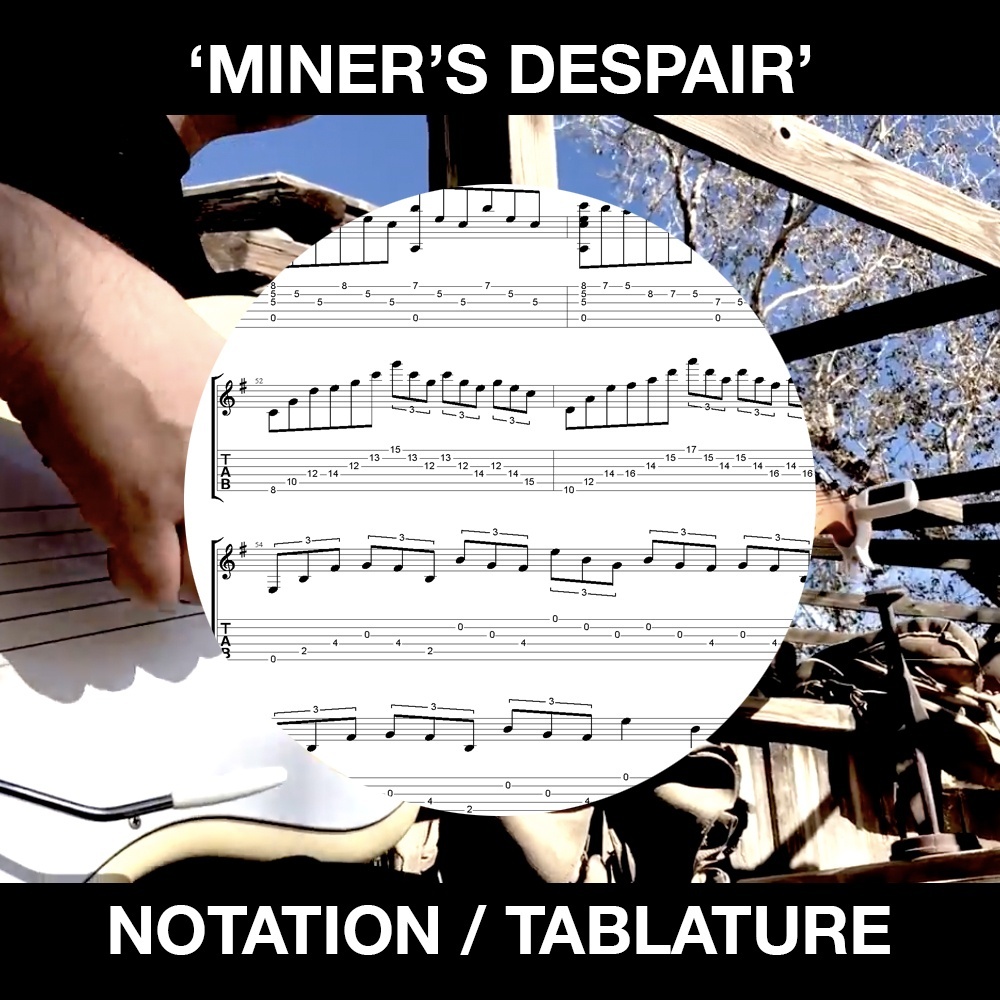 Miner's Despair - Tabs/Notation - Ben Woods
Download contains the sheet music in notation and tablature, the MP3, and the GuitarPro6 file.
Here's a Spaghetti Western type song, a solo guitar version of 'Miner's Despair', off the BENJAMIN WOODS "Ghost Town" EP.
https://itunes.apple.com/us/album/ghost-town-ep/id456543694
Filmed in a rare California ghost town and played on a rare Fender Nylon String Stratocaster.
Hint: when learning this piece, first learn the notes with the sheet music/tabs provided, then watch the video in youtube and click on the gear icon in the bottom right corner of the player - got to speed - adjust to .25 and play along. Once you have that, adjust speed to .5 and play along. Then you will be on your way.
More on Ben Woods at
http://www.spanishguitarplayer.com
You'll get a 2.6MB .ZIP file.
More products from Ben Woods