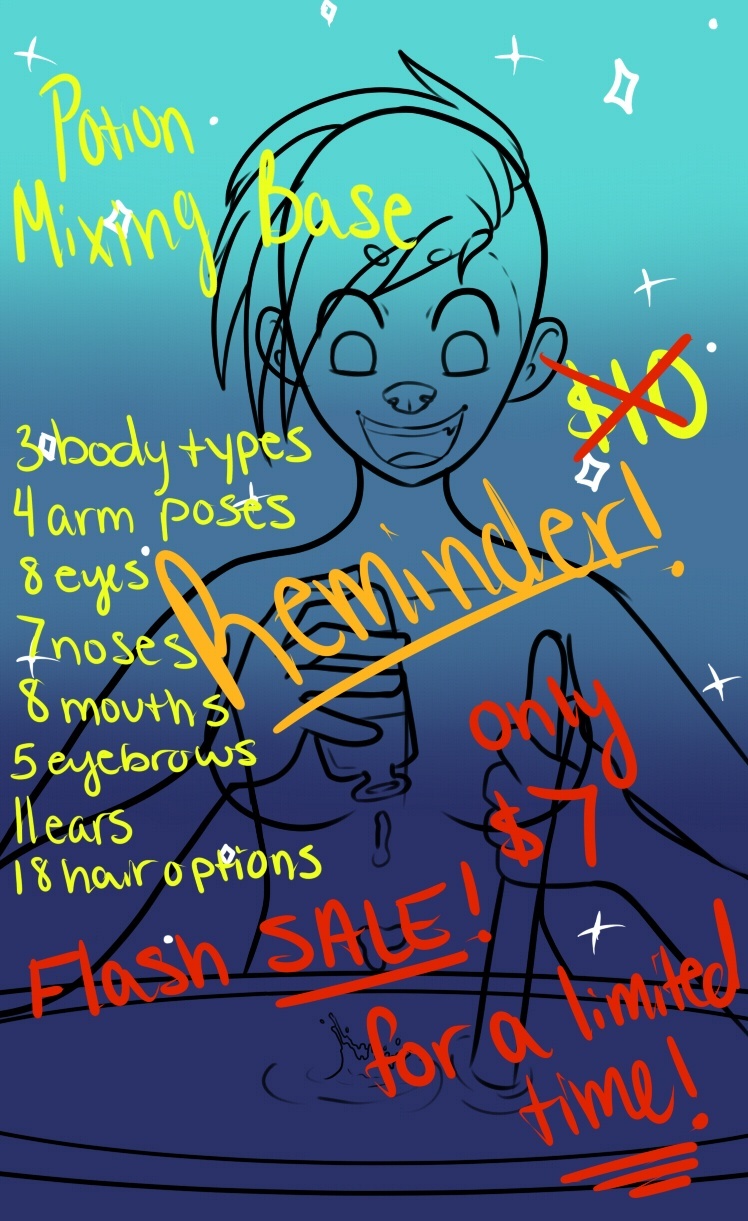 Potion Mixing Base
Base includes:
3 body types (flat chested, small breasts, large breasts)
4 arm poses
8 eyes
7 noses
8 mouths
5 eyebrows
11 ears
18 hair options to mix and match

What you can do with this base!
Personal use-put your own characters in it
Commissions-Take commissions to fill in this base
Add on to it- Want to add something I didn't? GO FOR IT!

What you CAN'T do with this base!
Sell the lines as your own-You didn't make these lines so don't sell them as your own.
Distribute the lines to people-Someone want the lines? Send them my way to buy them.
Claim the lines as your own-Again you didn't draw these so don't claim the lines as yours.
You'll get a 8.3MB .SAI file.
More products from Shippofoxkawaiiuke