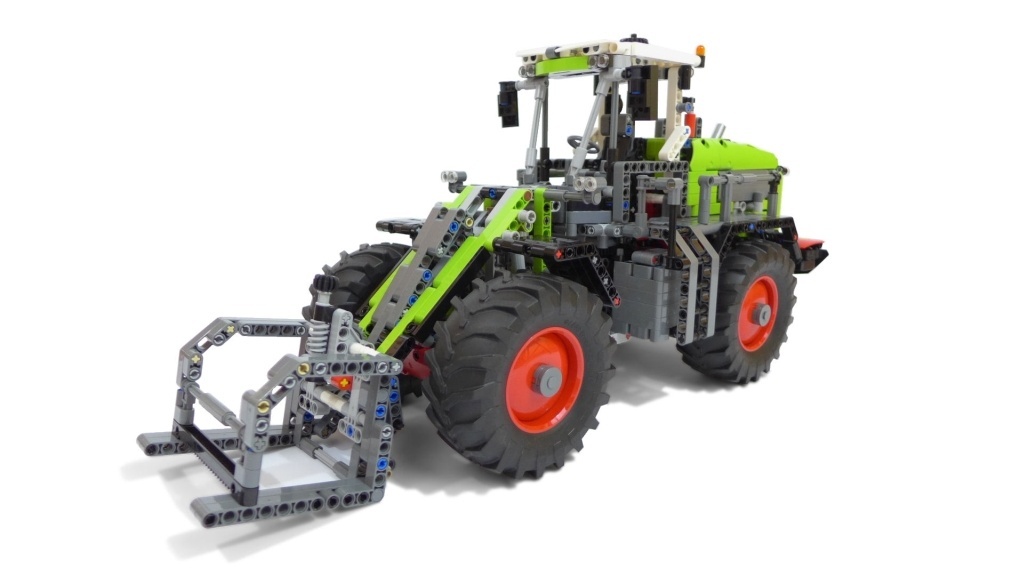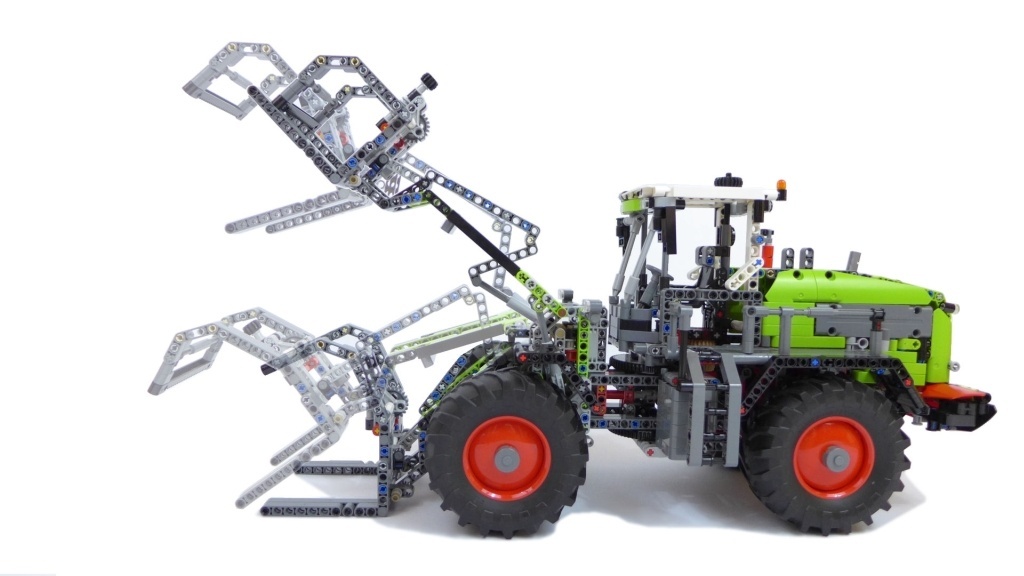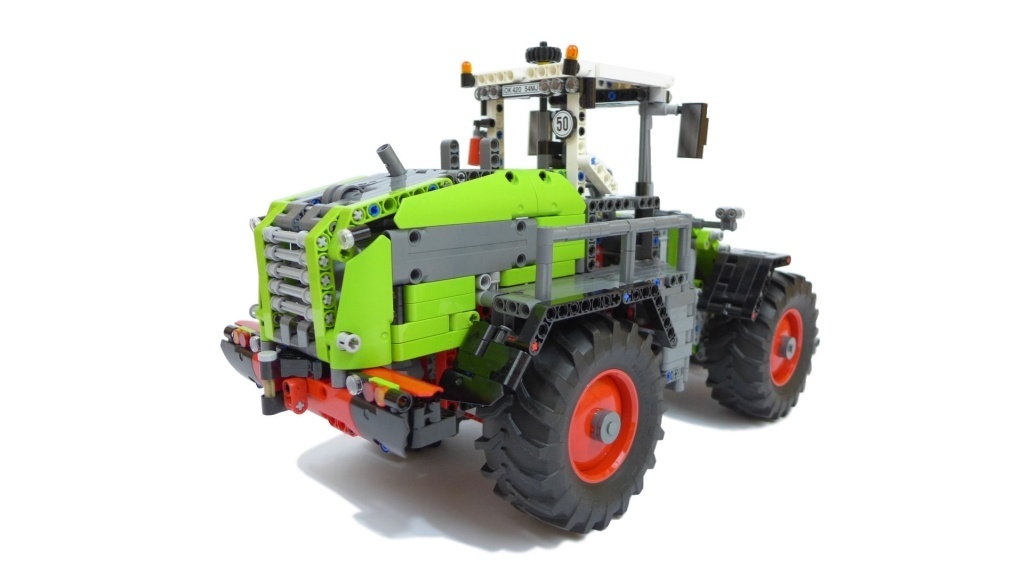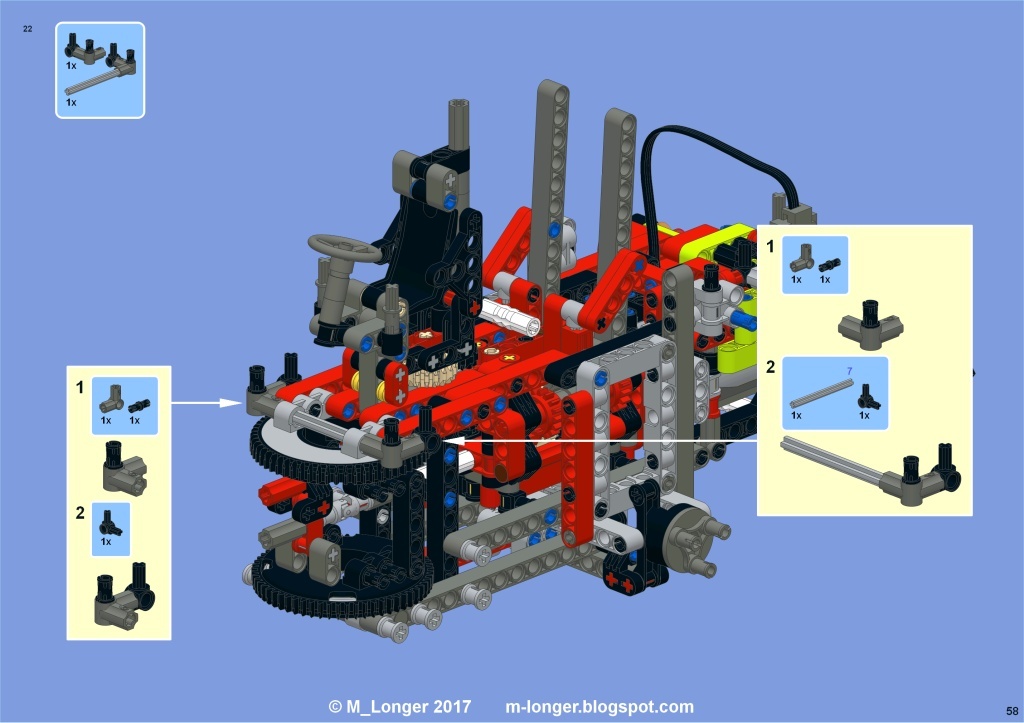 42054 C Model - Wheel Loader
Alternate model for 42054 CLAAS Xerion tractor.
My second try on making one set MOC. I have decided to make a wheel loader, because Xerion comes with wheels that suits a wheel loader perfectly. The main goal was to have easy operated wheel loader, so I have decided to use gearbox that works like that used in 42042 - battery box turns the motor ON/OFF, levers controls functions and direction they works in.
There are two manual functions, which are Hand od God steering and grapple closing/opening.
Motorized functions are arm & grapple movement.
The biggest challenge while building this model was to have appropriate range of movement of the arm, while using only three small linear actuators with their short stroke.
The model comes with full building instructions, that are divided into submodels (like chassis, cab, arm, gearbox, grapple, etc.). Parts used: 1580.
Photos:
http://bricksafe.com/pages/M_longer/42054-wheel-loader
Parts list:
http://rebrickable.com/users/M_longer/mocs/
Instructions sample:
http://bricksafe.com/files/M_longer/42054-wheel-loader/instructions%20sample.pdf
You'll get a 82.7MB .PDF file.
More products from M_Longer's Creations