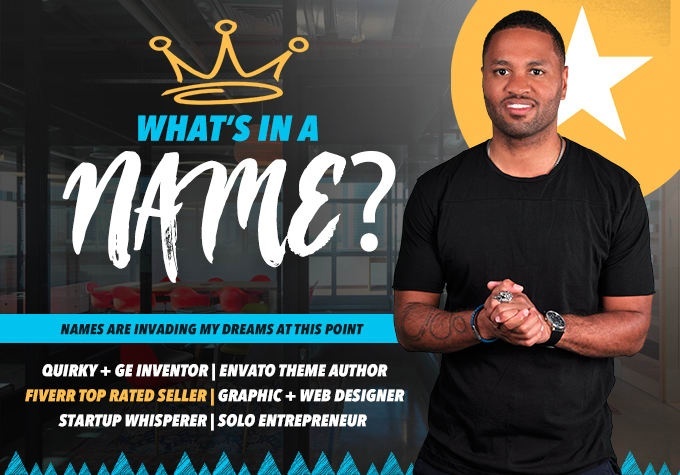 3 Names for $35
This gig is for the generation of 3 names for your product, business, venture, invention, song, idea, book or whatever needs naming for a few fiverr's. If I'm naming a website please note that '.com' domains are extremely scarce & new domain extensions are now a standard to counter this. I'll provide any of those new possibilities for an additional $15.00. If you want a .com see my packages for that option. Message me & I'll send you the new TLD list.

What you get:

1. 3 Unique names from a web adventuring designer and inventor.
2. 15 years of expertise in branding, design and marketing.
3. Served 5550+ clients with Fiverr since 2010! (4.8 out of 5.0 with over 3,100 reviews)

*WARNING* I will not name musicians, designers or any type of artists! I can name your business, products, etc., but not you personally.

There are many other branding and naming gigs on fiverr, but none with Dion's very unique touch and perspective. I don't just pull these names out of a magic hat, I compile years of research from the many niches and business sectors that I have had the pleasure of working with over the last 15 years. See my gig extra's for more options!
You'll get a 71.6KB .JPG file.
More products from Dion Lynk