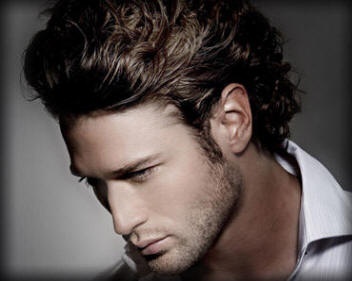 WARNING! ★SUPER HAIR GROWTH★ Melatonin Booster!
You can Get $4 Discount if you pay with Bitcoins.
Please send an email to
[email protected]
for more information! 
The mp3 files are packed in a zipped format. The program also contains an ultrasonic option. There is a separate folder that has instructions for using the Ultrasonic version. Please do not ignore the instructions.
Greetings Ladies and Gentlemen!
This program is unisex!
This is a more powerful version of the program found on our YouTube channel.
We made this program after we got a lot of request from subscribers and clients who purchased programs that were designed to make physical transformations.
This program helps you to stop being negative about your hair and automatically instills thoughts in your mind to change the way you feel about them so that the health of your hair improves. Being negative about your hair, getting stressed are all causes for unhealthy hair, which may start to fall off soon.
This program is designed to work in many different ways.
REMOVE THE NEGATIVE THOUGHTS YOU HAVE ABOUT YOUR HAIR.
MINIMIZE THE HAIR LOSS
REPAIR HAIR CELLS
OPTIMUM MELATONIN BOOSTER (The affirmations we used to boost melatonin were constructed in such a way that it does not produce excess or it will stop producing if its unsafe for your body)
IMPROVE OVERALL HEALTH OF THE HAIR
HAIR REGENERATION. We need to warn you that this process can take a lot of time. For some it will take at least 6 months.
People with certain medical conditons that don't allow the hair growth may not find this program working for them. But you can still test it for free. Just click the link pasted below and try it for few days and feel it for yourself.
https://www.youtube.com/watch?v=vs1WWxsTdag
If you are having any medical conditions that prevents hair growing back normally please avoid this program at all costs.
INSTRUCTIONS:
Listen to this track for at least four hours a day for the next 1-6 months. Or if you want super fast results you can listen to the track for at least 8 hours a day for the next one month, but not more than 21 hours. As mentioned above, those who want to regenerate their hair back in small bald patches, then you may have to listen up to 6 months. It depends on how much work there is to do.
Listening to the track using headphones/earplugs are better, but sometimes we understand you can't always use it, so you can listen using high quality stereo speakers.
You can listen to other music while listening to this track, and you can carry on other activities such as working, studying or playing or sleeping or working out etc.
There is no need to look at the video.
WARNING:
Do not download this program illegally,or pirate it in anyway. This track contains very strong anti piracy affirmations. You can listen to this program by making multiple copies as longs its your intention to use it for only yourself. We
reserve our rights to keep the affirmations we use for this program as a trade secret.
You'll get a 218.5MB .RAR file.