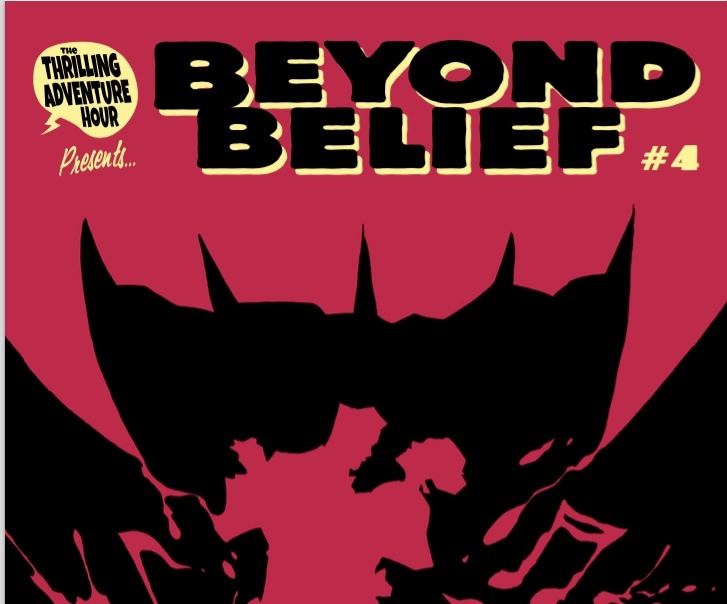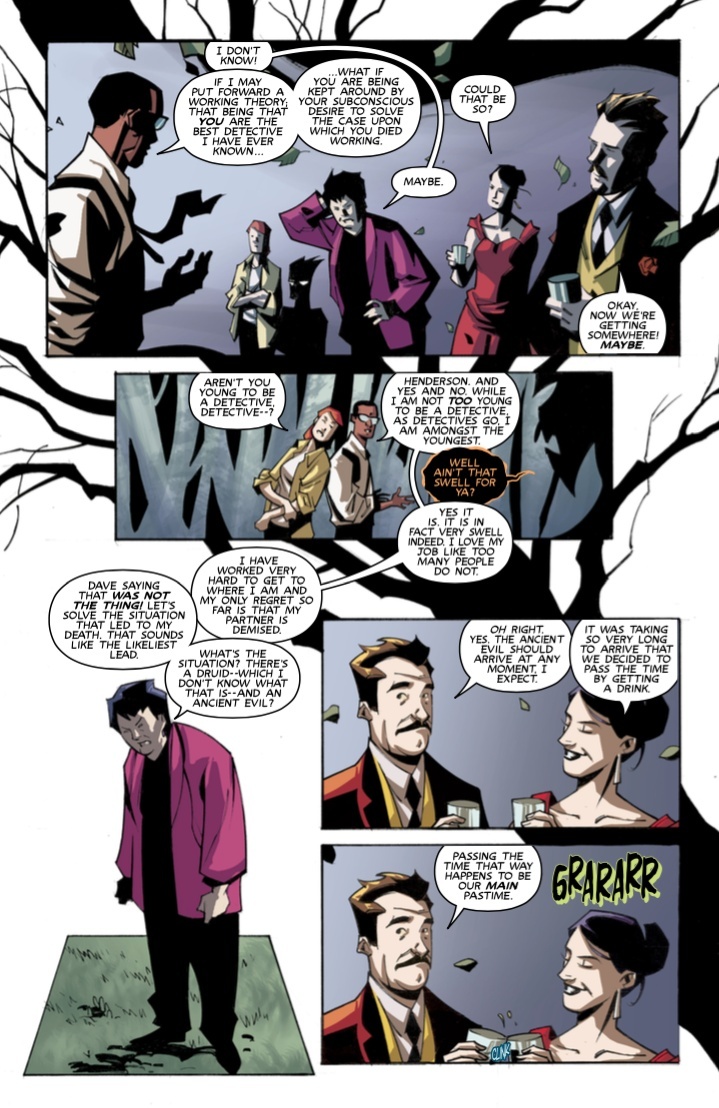 The Thrilling Adventure Hour Presents BEYOND BELIEF #4
Based on the hit Nerdist podcast! It's time to send the little ones to dream land, and set your radio's dial to "SPOOKY." Steel yourself for mysterious suspense in... BEYOND BELIEF! Meet Frank and Sadie Doyle, toast of the upper crust! Headliners on the society pages. And oh yes... THEY SEE GHOSTS! 
Presenting issue #4 of the hit Image series written by 
Thrilling Adventure Hour
 creators Ben Acker & Ben Blacker and illustrated by Phil Hester (
Green Arrow
). There is no physical copy of this book, as Image has discontinued it, so, for the time being, this digital issue is the only way to read the end of the story! We are confident that a collection of all four Beyond Belief issues will be made, but likely not until mid-2017. 
The first three issues of Beyond Belief are available via Comixology: 
https://www.comixology.com/Thrilling-Adventure-Hour-Presents-Beyond-Belief-1-of-4/digital-comic/218260
Please enjoy this issue. For more information about why the book is unavailable in physical format, please visit 
http://workjuice.tumblr.com/
You'll get a 35.6MB .PDF file.
More products from The Thrilling Adventure Hour