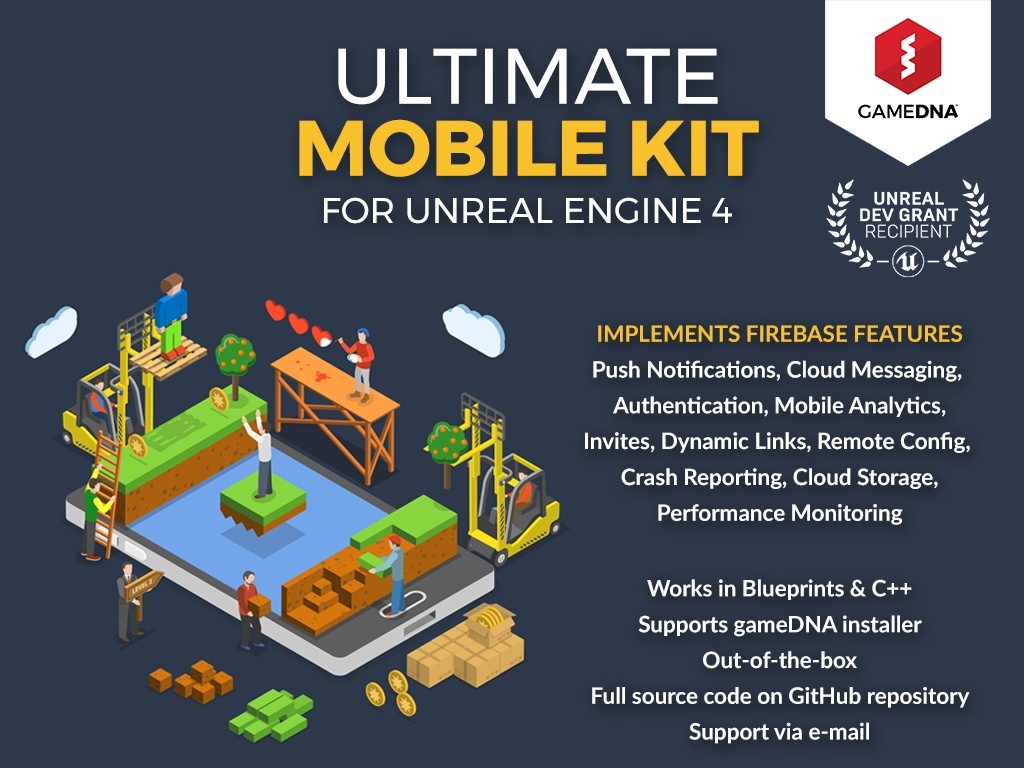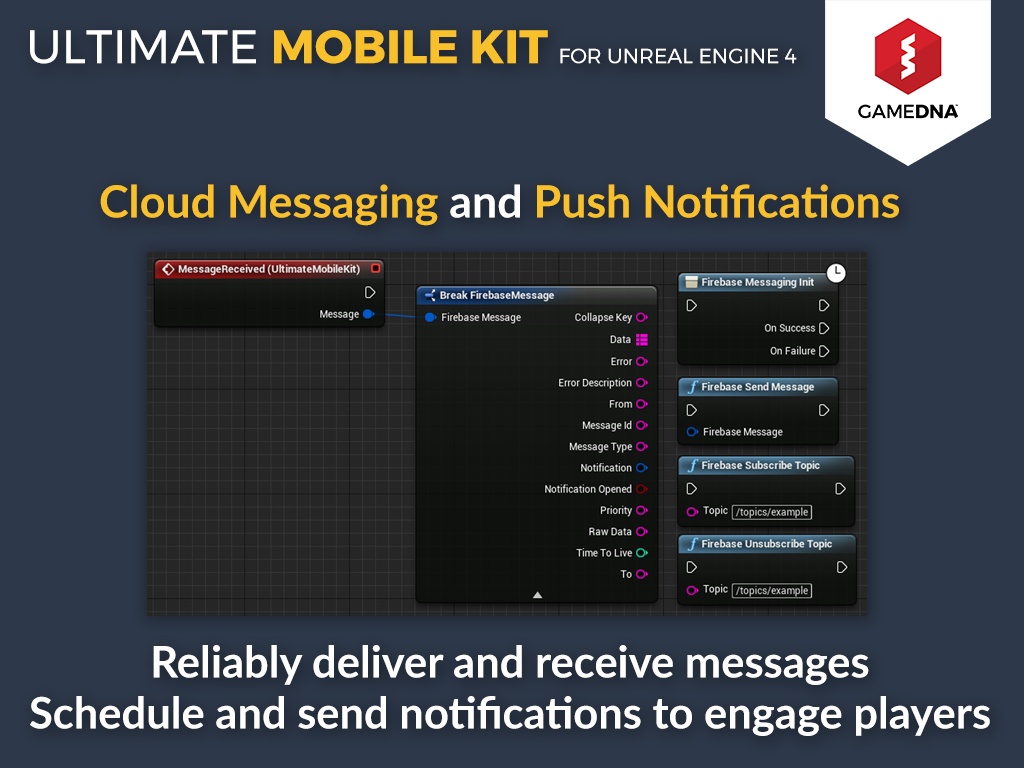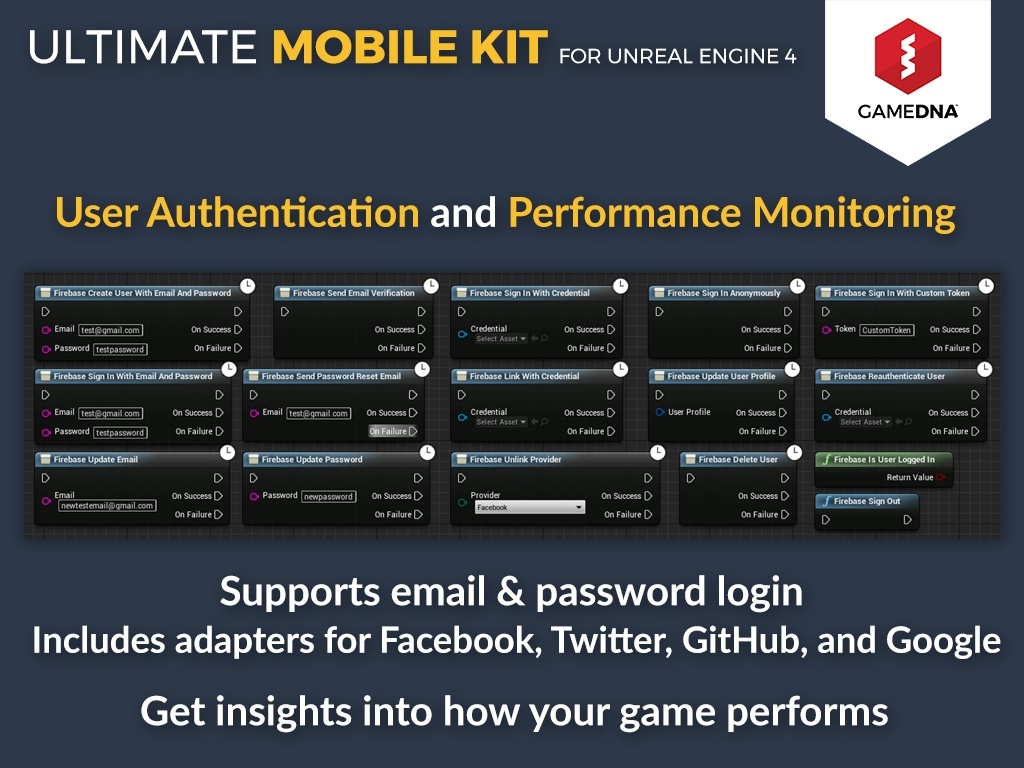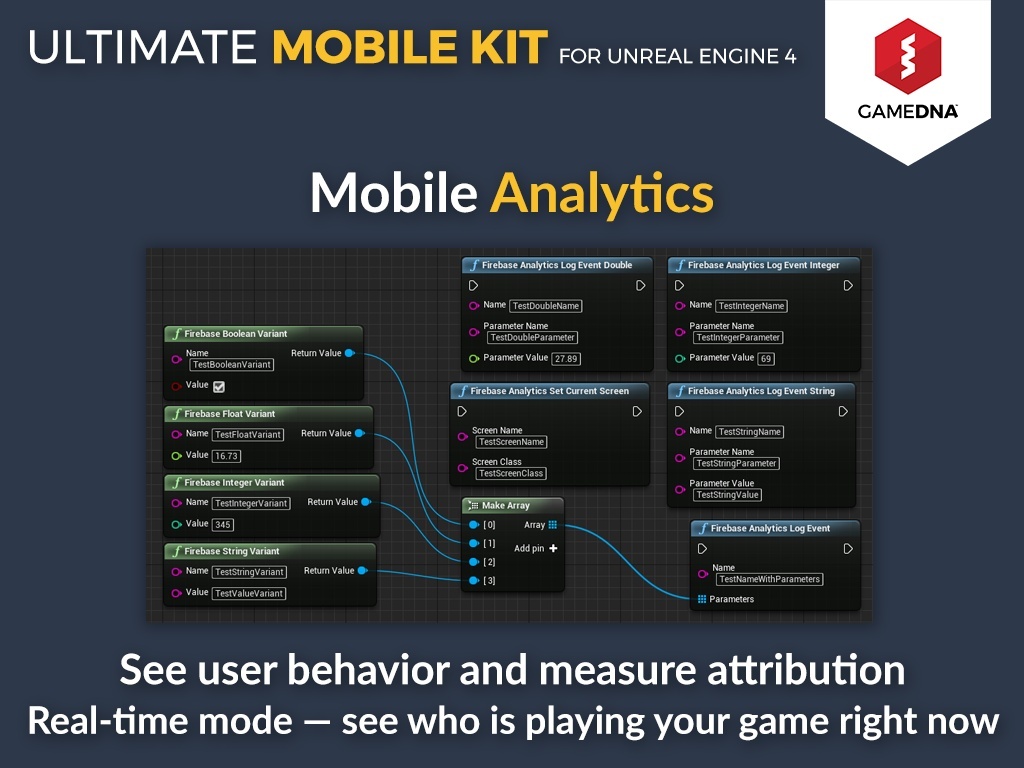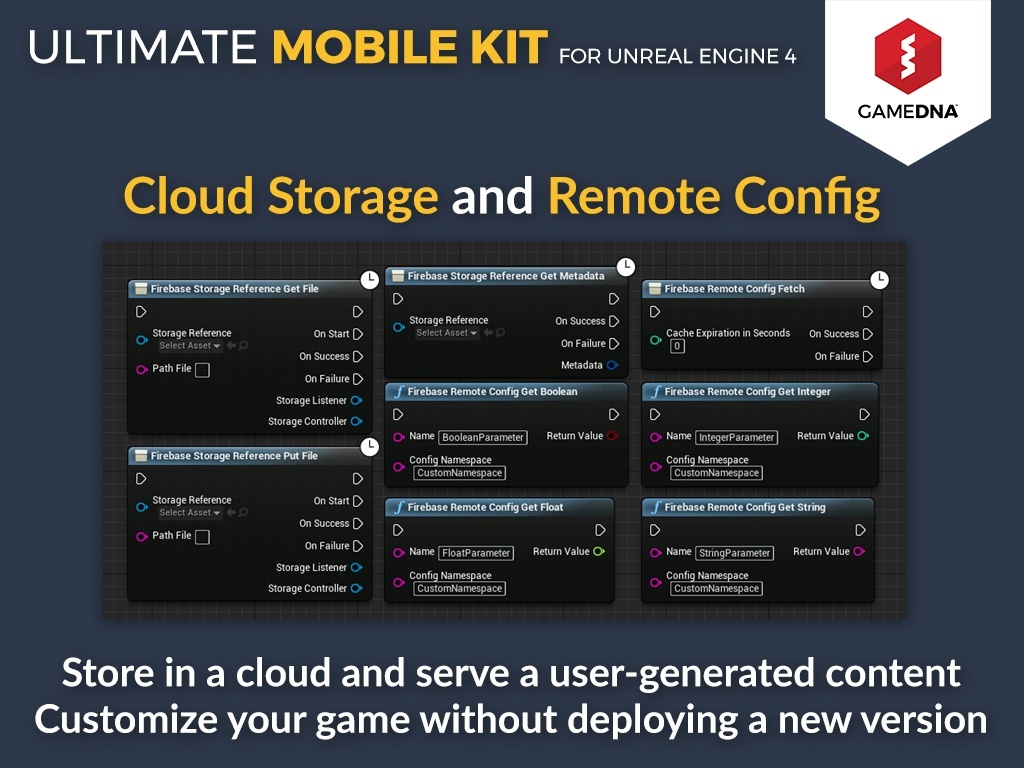 Ultimate Mobile Kit Firebase Plugin for UE4
Ultimate Mobile Kit
is a plugin for
Unreal Engine 4
that lets you integrate the
Firebase
platform for iOS & Android.
Firebase
is a platform that helps you quickly develop high-quality experiences, grow your user base, and earn more money.
Firebase
is made up of complementary features that you can mix-and-match to fit your needs. You can focus on making your game and not waste time building complex infrastructure.
Required Unreal Engine 4.15 or above.
Current plugin version: 1.6.0User Guide:
https://gamednastudio.com/plugins/docs/UltimateMobileKit_UserGuide.pdf
CHASERS is the best showcase of Google Analytics Provider Plugin because it uses this plugin. Check it out! :)App Store:
https://itunes.apple.com/us/app/chasers-run-in-town/id1130698015
Google Play:
https://play.google.com/store/apps/details?id=com.gamedna.Chasers
You can download example project at the following address:
https://github.com/gameDNAstudio/ExampleProjects
FEATURES:
★
Mobile Analytics
– heart of Firebase, see user behavior and measure attribution from a single dashboard.
★
Cloud Messaging
– lets you reliably deliver and receive messages at no cost.
★
Push Notifications
– schedule and send from dashboard unlimited notifications to engage the right players at the most relevant time.
★
Authentication
– authentication system that supports email & password login and adapters for Facebook, Twitter, GitHub, Google Sign-In, and Phone Number Authentication.
★
Cloud Storage
– store and serve user-generated content like save games, images, audio, video or binary data.
★
Remote Config
– update your game without deploying a new version and customize content for different Firebase Analytics audiences and measure results.
★
Performance Monitoring
– get insights into how your game performs from your users' point of view, with automatic and customized performance tracing.
★
Crash Reporting
– receive actionable information on stability issues after you publish your game, prioritize crashes by frequency and impact.
★
Dynamic Links
– improve acquisition and engagement by bringing users directly to content that they were originally searching for, whether they have your game installed or not.
★
Invites
– complete solution for game referrals and sharing, free email and SMS delivery, let your existing players easy share your game.
★ More Firebase features like
Hosting
and
Test Lab
.
★ All features are exposed to Blueprints.
★ Supports gameDNA installer. No more downloading SDKs and creating packages on your own!
★ Out-of-the-box for mobile platforms: iOS & Android.
★ Works with Blueprint-only & source code projects.
★ Works with Launcher & GitHub UE4 versions.
WHAT YOU GET:
★ Full source code available on
GitHub
private repo!
★ Compatible with iOS & Android (all-in-one)
★ Easy plugin setup
★ All future updates
★ Support via e-mail
Facebook:
https://www.facebook.com/gameDNAstudio
Twitter:
https://twitter.com/gameDNAstudio
More about Firebase you can find on the official website: 
https://firebase.google.com/
$174.99
You'll get a 34.4MB .ZIP file.
More products from gameDNA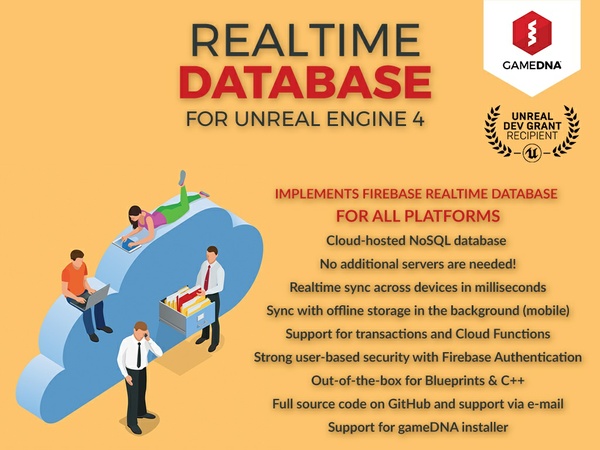 20% OFF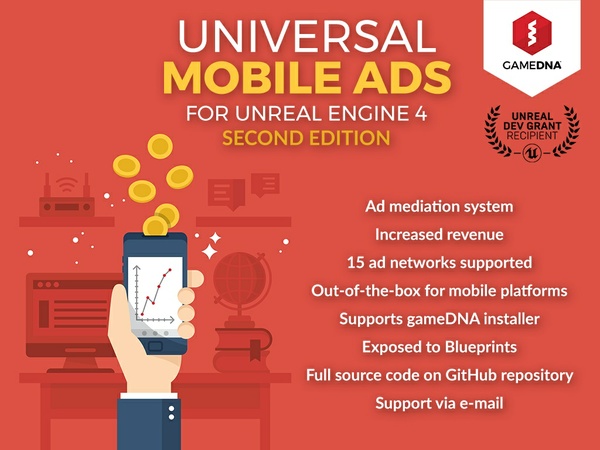 20% OFF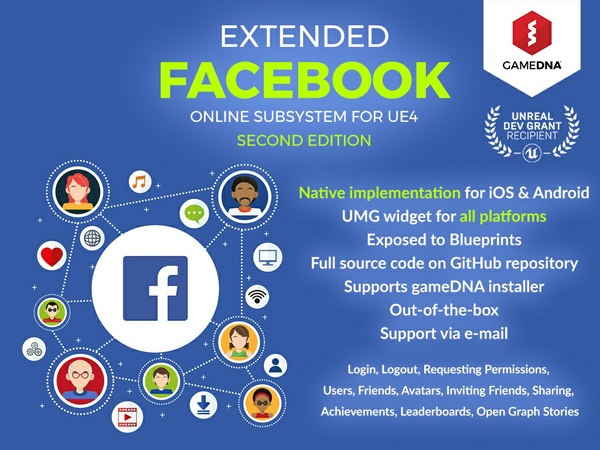 20% OFF