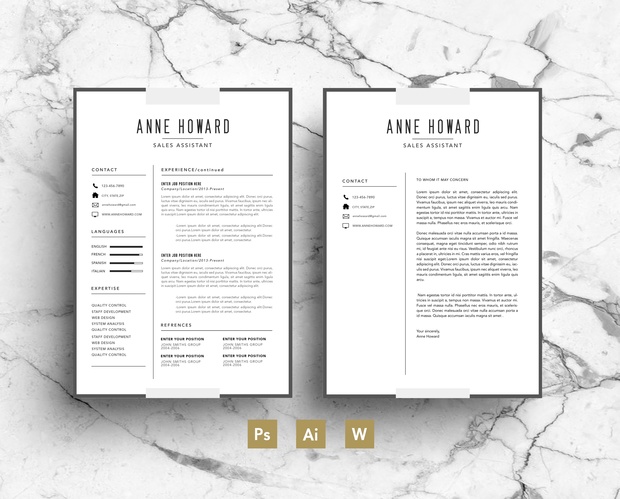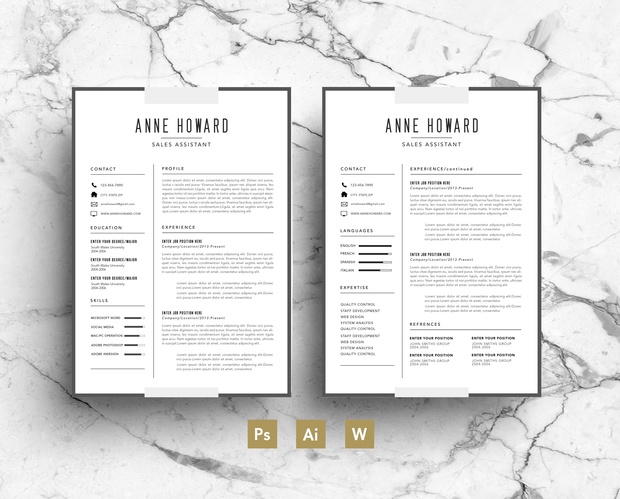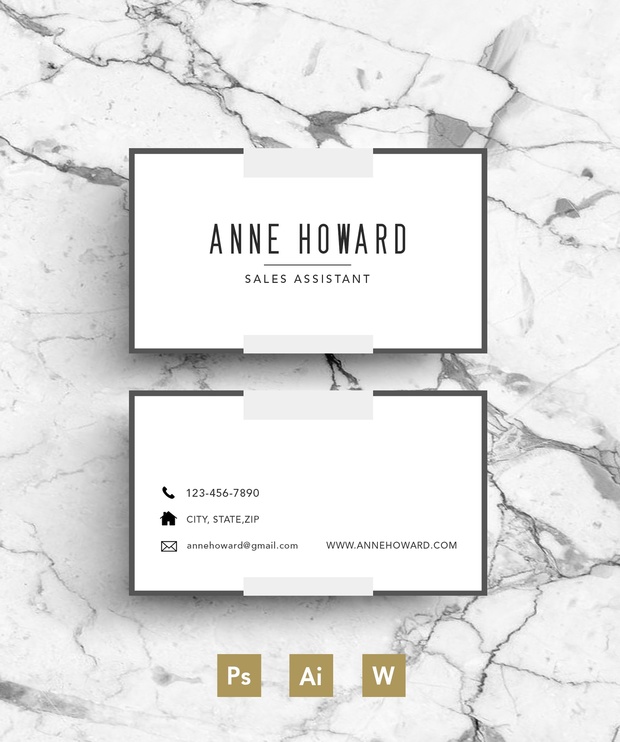 Resume template / Modern CV template / Business Card / Cover Letter / Instant Digital Download
Welcome to the Reume Booth! Here you will find a wide range of awesome and creative resume templates that will be a perfect fit for any business field and profession!
▬▬▬▬▬▬▬▬▬▬▬▬▬▬▬▬▬▬▬▬▬▬▬▬▬▬▬▬▬▬▬▬▬
➢ IMPORTANT
You will receive a full package resume, which contains 3 PAGES, the package includes 2 PAGE resume, a matching cover letter, matching business card and necessary fonts! Resume and business card templates come in Photoshop PSD format.
➢ YOU CAN DOWNLOAD ALL FONTS FROM HERE
https://www.dropbox.com/sh/s72fzey5uonkeum/AABPPXDus9Q4SufAzbBwTVBJa?dl=0
All 3 pages are editable, so that you could edit the resume up on your needs ☺
➢ VIDEO TUTORIAL
Visit the link below for the video tutorial
https://www.dropbox.com/s/ja33jilrgo4gcbc/Resume%20editing%20tutorial.mp4?dl=0
▬▬▬▬▬▬▬▬▬▬▬▬▬▬▬▬▬▬▬▬▬▬▬▬▬▬▬▬▬▬▬▬▬
➢ WHAT'S INCULDED
2 page resume template in .psd, format 1 cover letter template in .psd, format A package with all necessary fonts Customer support.
▬▬▬▬▬▬▬▬▬▬▬▬▬▬▬▬▬▬▬▬▬▬▬▬▬▬▬▬▬▬▬▬▬
➢ EDITING
edit in Adobe Photoshop or Adobe Illustrator Don't have Adobe Photoshop? Download a free trial for both Mac and Windows here:
Adobe Photoshop
http://www.adobe.com/products/photoshop.html
Don't have Adobe Illustrator? Download a free trial for both Mac and Windows here:
https://www.adobe.com/lv/products/illustrator.html?promoid=KLXLT
▬▬▬▬▬▬▬▬▬▬▬▬▬▬▬▬▬▬▬▬▬▬▬▬▬▬▬▬▬▬▬▬▬
➢ PROCESS
1) Add this listing to your cart. You purchase the listing, and download the files instantly.
2) Download the fonts used.
3) Open your resume file in Photoshop. Fill in your information in the template. Add or delete sections according to your needs. Be creative if you like, and change the colors or fonts!
4) You can then print out the resume or simply create a PDF for emailing.
▬▬▬▬▬▬▬▬▬▬▬▬▬▬▬▬▬▬▬▬▬▬▬▬▬▬▬▬▬▬▬▬▬
➢ I M P O R T A N T
Feel free to contact us if there's any problem with your resume.
All designs are copyright and original to ResumeDesignBooth. Template designs are for personal use only and may not be resold or redistributed under any circumstances.
It is our shop's policies that digital (downloaded files) orders are non-refundable, since there is no way a buyer can guarantee the return of property after refund.
▬▬▬▬▬▬▬▬▬▬▬▬▬▬▬▬▬▬▬▬▬▬▬▬▬▬▬▬▬▬▬▬▬
➢ C U S T O M E R S U P O R T
Don't hesitate to message us if you have any questions. Will do my best to get back to you within 12 hours time.
You'll get 1 file (3.9MB)
More products from Emily Jones