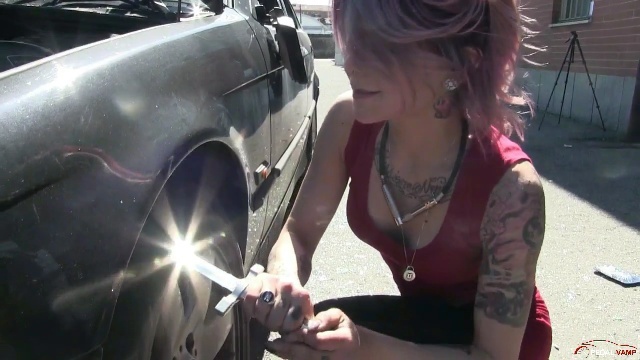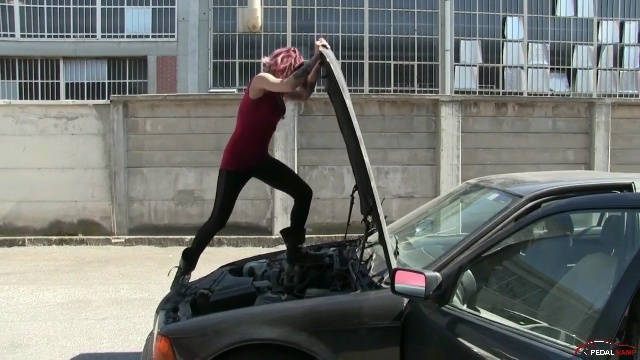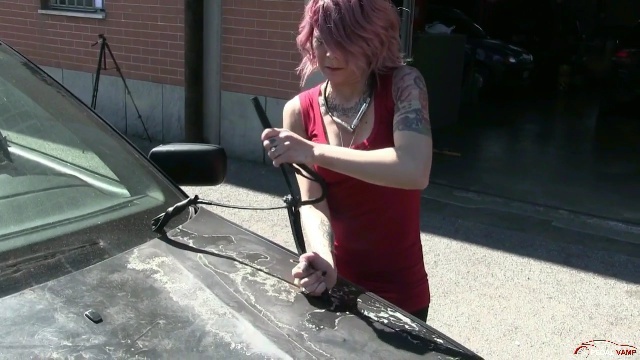 279 : Miss Edmea & the BMW - The destruction
Miss Edmea is very angry at her dad BMW. She missed a party thanks to this crappy engine, she then jumped and stomped on the roof of the car to maybe stop being angry at it, but still she is mad at this car!

So she now wants to destruct it!

She comes back at the BMW wearing a red top, black leggings and black boots, she gets in the car and start destroying the interiors! Then she moves out and she gets more angry!

She starts destroying the window wipers, then she tries to detach a whole door by pushing it, and then she starts kicking the hood!

But it's only with the pickle that her stress goes away, after destroying with it all the windscreens, all the lights and punctured the tires! Poor car….
You'll get a 647.8MB .MP4 file.