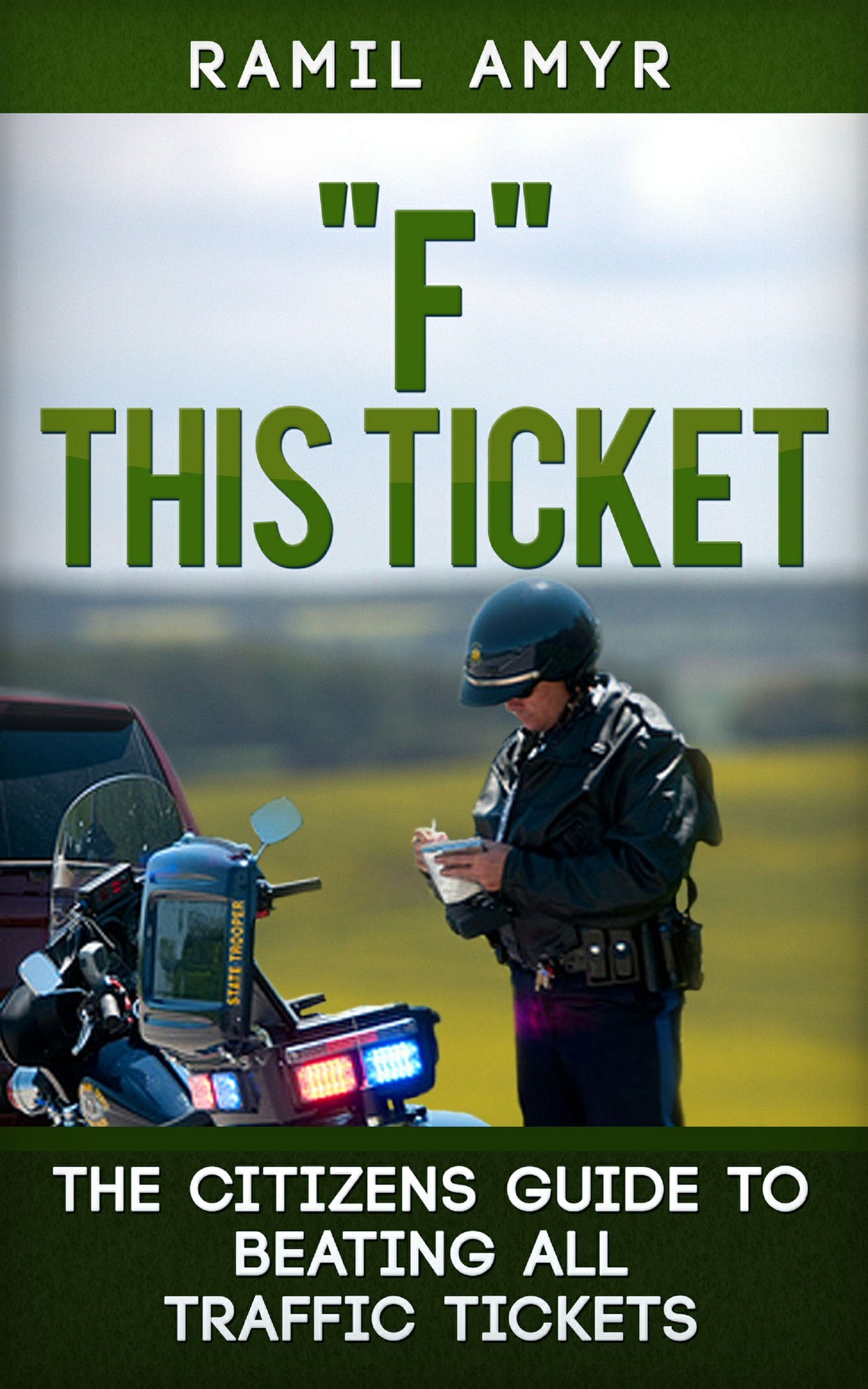 "F" This Ticket
Discover how to fight traffic tickets without spending a fortune hiring a lawyer. You have every right to represent yourself with these matters and traffic laws are not as hard to navigate as you think.

This book specifically goes into details on how to handle yourself from the initial traffic stop to your trial at court. No need to be scared of the system and just freely give them your money for these "crimes."

It is your duty as a citizen to know the law (Ignorance of the law is no excuse according to the Supreme Court). After reading this manual you will be surprised at the results of your case.
You'll get a 558.7KB .PDF file.
More products from ramilamyr