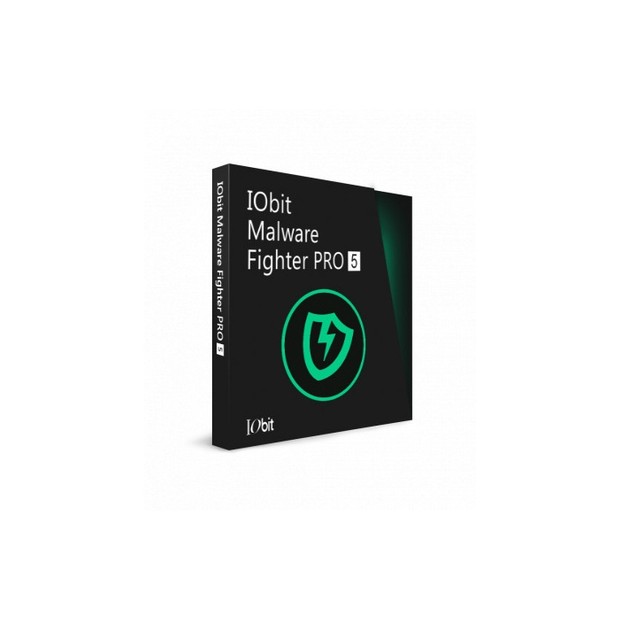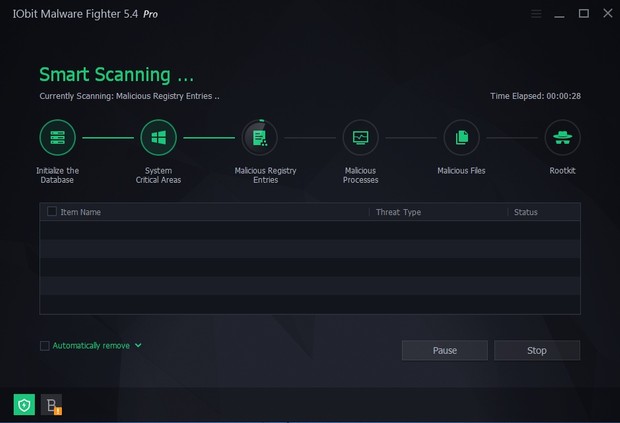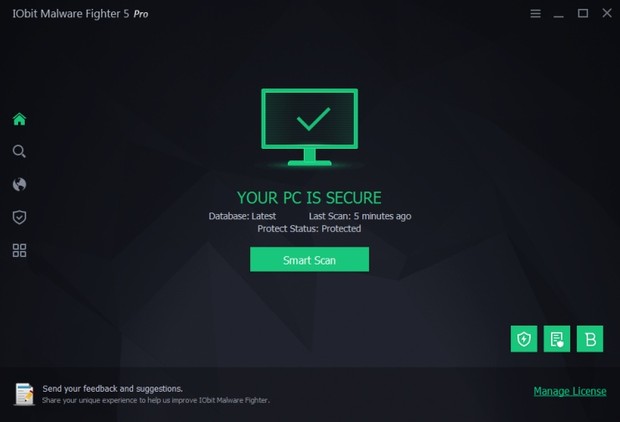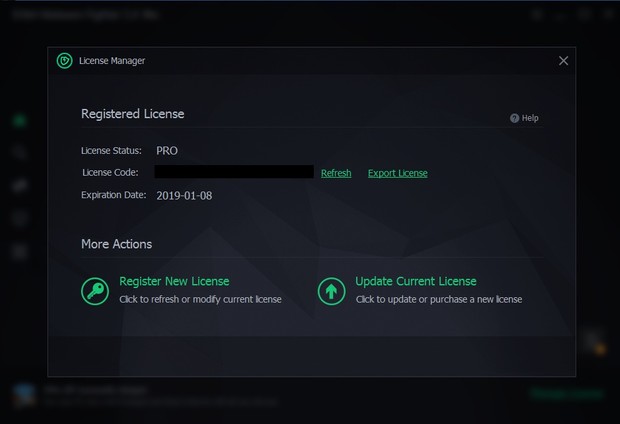 Original License iObit Malware Fighter Pro Full Version
IObit Malware Fighter
IObit Malware Fighter is a security & privacy software package that is designed to protect casual web users and corporations from online attacks. Use it to prevent malware such as Petya and GoldenEye from ransoming the use of your PC.
Stop Ransomware like Petya/GoldenEye
Ransomware has become a more serious problem in recent years; it spreads through e-mail attachments, infected programs and compromised websites. Once infected by ransomware, your PC or important files can be encrypted by hackers that demand a ransom to let you regain access. New Petya/GoldenEye ransomware outbreak is the second global-scale ransomware attack in last two months. Many large firms in Europe and US have become its victims. Some say it's like WannaCry all over again, and some exports put that Petya/GoldenEye has better spreading mechanism. Since Petya/GoldenEye is taking over the world, install IObit Malware Fighter now to stop this ransomware attack and protect your files.
Up to 130% Faster Scan
Anti-malware software is essential for protecting your computer. Unfortunately it usually annoys users by taking too long to scan and detect infections. IObit Malware Fighter 5, with its enhanced scanning engine, offers a 130% faster scan allowing you to quickly target any active online threat. You are also able to run a scan in the background without disturbing your work or slowing down your PC.
Safer Online Browsing & Downloads
Pop-up ads may link to malicious websites which may stole your personal information once being clicked randomly. New IObit Malware Fighter supports the removal of all ads for safer browsing. Some downloaded files contain harmful programs that can easily infect your PC and cause serious problems. To protect you from this issue, IObit Malware Fighter scans every download file in real-time to ensure a safe PC.
Deeper & All-round Real-time Protection
Malware can quickly break into your computer in many different ways. Luckily the real-time protection provided by IObit Malware Fighter checks your computer for suspicious activity at all times. It detects and stops malicious actions, prevents USB viruses from harming your PC and safeguards your camera against unauthorized access.
PaymentGuarantee


I guarantee you if you lose the license code then I will send it back for free the same license code. With a note you bought a license at my store.


Shipping


Free Shiping to Worldwide, All Country Available


We do not shipping everything, Direct Download + License only.


Important


Your License will sending directly via email and ebay message after make a payment.


F.A.Q


Q: License is work for all version?


A: Yes, this license work for all version about this product




Q: The License can use for multi computer?


A: No, License only work for one computer




Q: The license is Legal?


A: Yes, we selling original license and has never been used on other computer


Feel free to send us a message if you have any questions
You'll get 1 file (40.4MB)