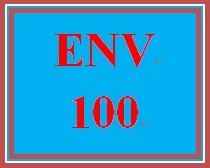 ENV 100 Week 5 Gamescape Summary
ENV 100 Entire Course Link
https://uopcourses.com/category/env-100/
ENV 100 Week 5 Gamescape Summary
Resource: Gamescape Episode 5
Complete Episode 5: "Building a Positive Environmental Legacy" of Gamescape.
Through the course of Gamescape Episode 5, complete all five Episode Reflection questions.  Pay attention to the recommened word count for each question, as this implies the necessary depth of your answers.  
 Generate the Episode Score Report once you complete the activities from Episode 5. The report includes all of your answers to the Episode Reflection Questions and is generated in PDF format.  This is the document that needs to be submitted.  
Click the Assignment Files tab to submit your assignment. 
You'll get 1 file (2.7MB)