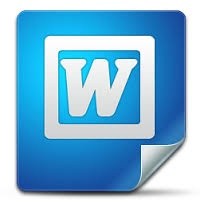 BUSINESS MANAGEMEN
BUSINESS LAW ASSIGNMENTS ON 2 BUSINESS LAW REPORTS- 2,500 WORDS IN TOTAL. 1,250 WORDS EACH .
Instruction:
BUSINESS LAW ASSIGNMENTS (2 AT 2,500 ie 1,250 each.

Learning outcomes to be examined in these assessments

Outline and explain the contents of employment contracts and the legal liabilities of managers and directors

Demonstrate the ways in which European law affects the conduct of business in the United Kingdom

Identify and explain the main sources of law affecting businesses and policies relating to customers, related companies and employment

Percentage of marks awarded for module:

This two-part assignment is worth 100% of the marks for the module.

Content, style, relevance, originality:
Identification - structure, content and academic flow

Research – use relevant case law and statutory sources and show their relevance to the assignment
50%

Format, referencing, bibliography:
Report - Appropriate style, including grammar and spelling.

Harvard or footnotes style referencing
10 %

Constructive critical analysis,
introduction,
conclusion

Demonstration – the ability to analyse and evaluate arguments.

Production – of a coherent and lucid exposition of relationship between
theory and practice and draw conclusions.

Understand the complexity of the legal issues and use of relevant sources .
40%

All coursework assignments are submitted via the student portal and the Turnitin similarity index must be within the permitted 20%. All sources must be fully and accurately referenced.

Assignment Tasks:

Format: WRITTEN REPORTS (2)
2,500 Word Written Report (ie 1,250 Words for each report).

(I) Most employment law introduced over the past two decades is a result of European DIrectives. Employment contracts incorporate all relevant statutory provisions - express or implied. Employers can improve statutory employment rights but not diminish them.
The Equality Act 2010 (EA 2010) draws numerous European Directives and
subsequent domestic legislation together under a single Act of Parliament.
DISCUSS the protected characteristics and types of discrimination covered by the Act and ASSESS he impact on managers and directors of businesses in the United Kingdom.

50%
(Ii) Malcolm wanted to replace his laptop. Ruth offered to sell him hers for £500. It cost £900 new and was only six months old so Malcolm thought that this was a good deal. However, Malcolm had only £300 and needed to borrow £200 to be able to buy it. He told Ruth he would buy the laptop if he could borrow the money from his friend. Ruth said that was fine and she would keep the offer open for a week – until the following Monday at 2pm.

On Wednesday morning, Malcolm's friend said he would lend him £200. Malcolm immediately telephoned Ruth to accept the offer but she was out. He left a message with her sister saying that he now had the money and would collect the laptop on Monday morning at 10am. Ruth's sister forgot to pass the message on to her.

On Thursday morning, Ruth told her friend Sophie that she was selling her laptop. Sophie immediately offered her £550 for it and Ruth accepted straight away. Sophie handed over the money and went off with the laptop.

On Thursday afternoon, Ruth posted a letter to Malcolm revoking the offer. Unfortunately, on Friday the postal workers began a four-day strike and the letter did not arrive.

On Monday morning, Malcolm turned up at Ruth's home, with £500 cash, to collect the laptop.

ADVISE MALCOLM AS TO WHETHER OR NOT A CONTRACT HAS BEEN FORMED.

Parts a) and b) have equal weighting therefore the word count for each part should be similar (1,250 each).
Please remember that you must provide properly referenced evidence for all of the claims/assertions you make.

ALSO, USE APPROPRIATE CASES TO BACK YOUR EVIDENCE.
You'll get 1 file (25.4KB)
More products from ELITE OFFICE