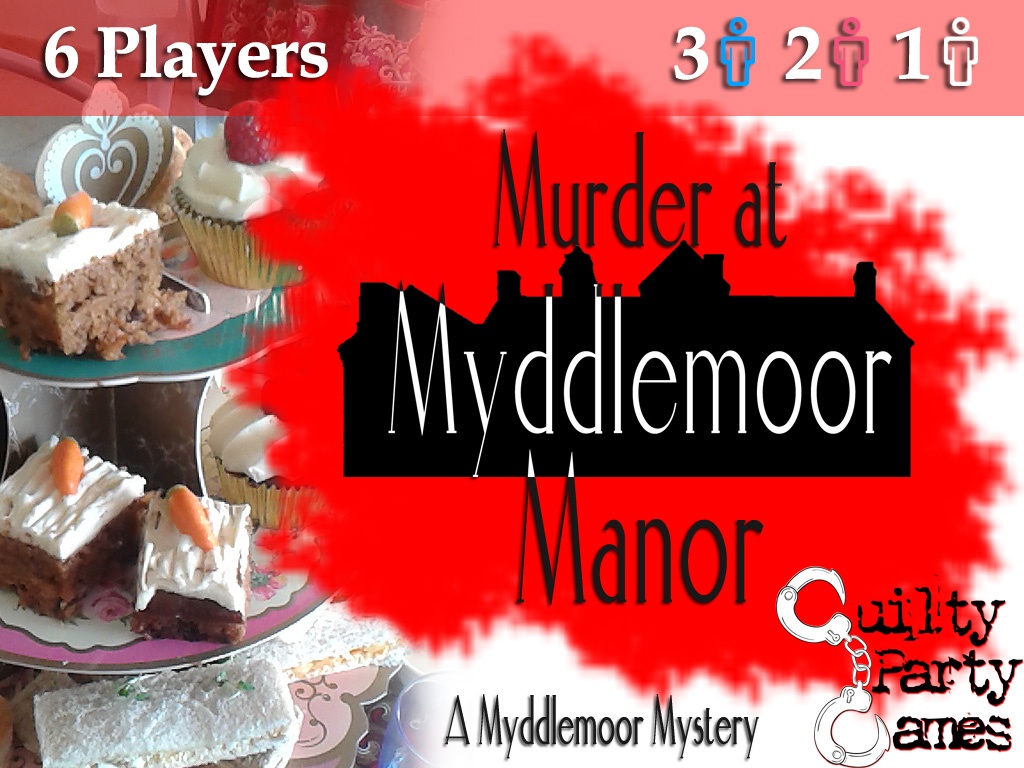 Murder at Myddlemoor Manor - 6 Players (3 Male / 2 Female / 1 Either)
The Myddlemoor Village Fete Committee are holding one of their regular meetings at the Manor.  Cecille Clemthorpe, the daughter of the Lord of the Manor, has invited her fiancé, Gerald Smythe-Peterson, to join them.  She felt it would be a good time to introduce him to everyone.
Her plan goes badly wrong when the body of her fiancé is discovered in the library.
Somebody in Myddlemoor had it in for the mysterious stranger, but who and why?
You'll get a 8.9MB .ZIP file.
More products from Guilty Party Games